From The Kenyon Review - June 4, 2019
Forget January. Avid readers know that the time for personal resolutions is the cusp of summer, when warm breezes, lingering light, and the prospect of vacation invite the mind to bask, the imagination to take a plunge. Every June, the editors and staff of the Kenyon Review note some of their favorite books, so that you can flesh out your summer reading list and start turning pages. Happy summer, joyous reading!
DAVID LYNN '76, EDITOR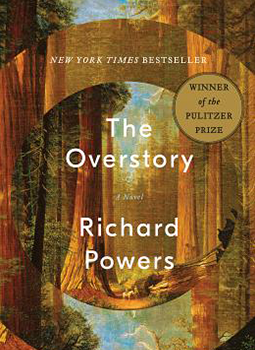 "The Overstory" by Richard Powers is a gigantic novel in every way — yes, it requires an investment of time and attention, but repays them manyfold. The canvas is sprawling, spanning one coast to another, with many scattered characters brought together, joined, as it were, by vanishing forests and majestic trees. I can't recommend this one strongly enough: it's timely, brilliant, beautiful and important.
An entirely different and lyrical tone pervades "Where the Crawdads Sing" by Delia Owens. Yet this quiet, moving mystery also inhabits a natural world of the marshes, swamps and small towns of eastern North Carolina. We watch Kya, the central character, known and excluded as the "Marsh Girl" by local townspeople, grow and struggle with her solitude and the drama of a murder that encroaches on her precious waters.
Hanif Abdurraqib is a younger writer of enormous power and daring. "Go Ahead in the Rain: Notes to a Tribe Called Quest" is a "love letter" to a rap group, but also propels the reader into the history of rap and African American culture — a stunning work.
DAVID BAKER, POETRY EDITOR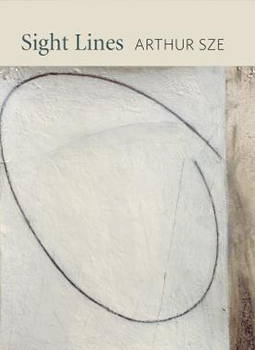 Arthur Sze writes unmistakable poems. I've dearly enjoyed reading his new "Sight Lines," just published by Copper Canyon Press. It's my favorite poetry collection of the spring. The richness of his phrasing, the idiosyncratic rightness of his images and image-patterns, the bounce from personal to political to natural to erotic to mournful — these are some of his powerful tactics. But most compelling and most original, to my sense of things, is his technique of layering, of building a consequential poem out of sequential images, phrases and gestures. There's an original signature to the way he does this — with a kind of equalizing of value from one thing to the next, whether that is a tiny image or a global, even cosmic gesture. Each thing is — grammatically, cognitively, artfully, naturally — no bigger or smaller, no more or no less important than each other thing.
KIRSTEN REACH '08, FICTION EDITOR
"Sabrina & Corina" (Random House) by Kali Fajardo-Anstine is one of the most rewarding collections I've read. It's easy to imagine a whole novel around each of these unforgettable characters — mainly mothers and daughters in the American Southwest.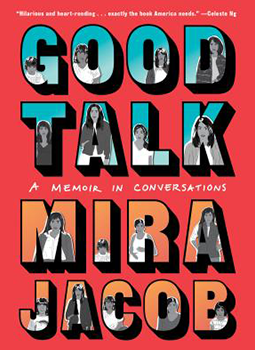 Pay attention to the first presidential candidate who name-checks "Good Talk" by Mira Jacob (One World). Jacob tries to make sense of Trump's presidency with her young son. You'll read it in one sitting. Then listen to the author in the inaugural episode of The Maris Review, if you haven't heard it yet.
Contributor and KR blogger T Clutch Fleischmann has a new book out: "Time is the Thing a Body Moves Through" (Coffee House). It's about tenderness, especially the strange kind of love that can arrive with a loss, or in a work of art, especially that of Felix Gonzalez-Torres. Read this generous interview with T and their student Ayla Maisey.
GEETA KOTHARI, NONFICTION EDITOR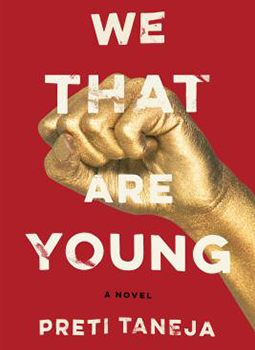 I really enjoyed Preti Taneja's raucous and wild "We That Are Young." On its surface, it's a retelling of "King Lear" set in contemporary India, but the novel also draws on Indian mythology and history as well as other literary sources. The writing is dense and, at times, quite beautiful, but Taneja's real gift lies in her characters, particularly Devraj Bapuji, the head of a vast company that manufactures everything from concrete to shawls, and his three daughters, Gargi, Radha and Sita. Right up until the end, I kept hoping that one of the daughters would live (clearly I forgot about Lear!), but India remains a man's world. In the end, the country's violence and political corruption and the gap between the wealthy and poor doesn't seem very different from America today.
ANDREW GRACE '01, ACTING POETRY EDITOR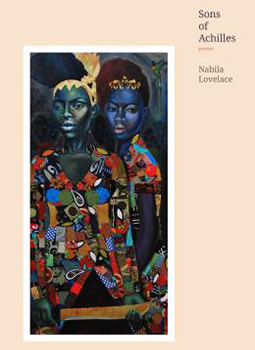 Nabila Lovelace's debut poetry collection "Sons of Achilles" is a gripping reinvention of Homeric epics that features Achilles' horse turning into a Dodge Charger and the hero himself getting kicked out of a bar while screaming for the DJ to play Funkadelic's "Maggot Brain." This is the best new spin on Homer since Louise Glück's "Meadowlands."
Derrick Austin's "Trouble the Water," also a debut, is all elegance. The poems create a place for themselves that is hard to achieve: they preen in their gorgeousness, but are never self-congratulatory in their beauty. I can't wait to see what Austin does next.
The poems in Austin Smith's "Flyover Country" give the rural Midwest the nuanced treatment is deserves but rarely receives. Pairs beautifully with Kristin L. Hoganson's "The Heartland: An American History."
KATHERINE M. HEDEEN P'13, TRANSLATIONS EDITOR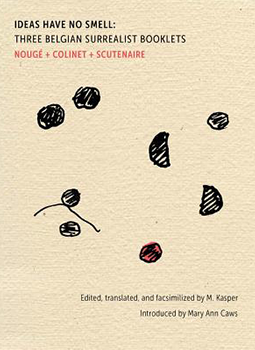 For fans of poetry in translation, "Ideas Have No Smell: Three Belgian Surrealist Booklets" (Ugly Duckling Presse, 2018) showcases the little-known experimental work of Paul Nougé, Paul Colinet and Louis Scutenaire, edited, translated and facsimilized by M. Kasper. The booklets themselves are objets d'art, and, as we've come to expect from Ugly Duckling titles, beautifully assembled. Speaking of beautiful books, Wave Books recently brought out Rosmarie and Keith Waldrop's "Keeping/the window open: Interviews, Statements, Alarms, Excursions" (ed. Ben Lerner, 2019). It is a rich, fascinating compendium of the extraordinary oeuvre of these poets, translators and editors of the legendary Burning Deck Press.
ELIZABETH LOWE, TRANSLATIONS EDITOR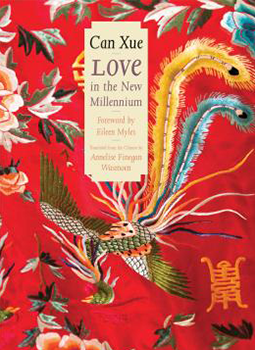 My recommendation is "Love in the New Millennium," by Can Xue, who is considered to be one of the most important novelists working in China today. The translation is by Annelise Finegan-Wasmoen, and is on the 2019 long list for the Man Booker Prize. The book can be described as a darkly comic novel: where surveillance, paranoia and suspicion are the norm. Some try to escape through underground caves, sewers and tunnels, while others seek out refuge in traditional Chinese medicines that reshape or transport the psyche. Each character's life is defined by secrets and delusion. The book follows love's many forms against the tensions between East and West.
Willis Barnstone's "The Poetics of Translation" (Yale, 1993) is a seminal text that is particularly timely as it makes the case for translation as a literary art and explores the myths and misconceptions behind translated texts. Arguing that literary translation goes beyond the transfer of linguistic information, Barnstone emphasizes that imaginative originality resides as much in the translation as in the source text — a view that overturns conventional ideas of artistic primacy. The book ends with an aphoristic ABC of translating.
ADAM CLAY, BOOK REVIEW EDITOR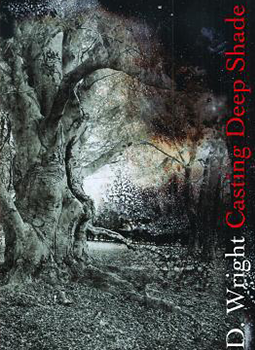 Since its publication earlier this year, I've been spending a lot of time with C.D. Wright's "Casting Deep Shade," an expansive "amble" centered on the beech tree. It's a book that pushes the limits of genre and can be read conventionally from start to finish, but I've also been reading it at random points here and there, discovering moments of beauty and insight in each section and on each page.
Along with Wright's book, Jericho Brown's long-awaited "The Tradition" has been permanently installed on my nightstand. It should be on yours, too.
Finally, I've been reading an advance copy of Mary Ruefle's "Dunce," out this September from Wave Books. I could say more about how each poem manages to provide new insight into the world we're living in today, but I'd honestly just rather revisit the poems! It's a beautiful, strange, and perfect collection.
NATALIE SHAPERO, EDITOR AT LARGE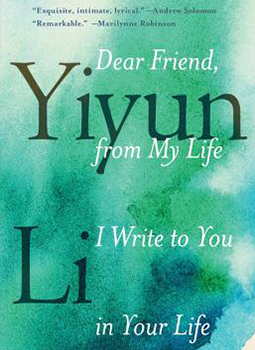 "Unsent letters carry a kind of cruelty. A letter is written as a space shared by two people; by not sending it, its writer claims the power to include and exclude the recipient simultaneously. Out of cowardice or control an act is performed in the name of caring or discretion. Unsent letters should never be written." For this and other startlers, please read Yiyun Li's "Dear Friend, From My Life I Write To You In Your Life."
KATHARINE WEBER, EDITOR AT LARGE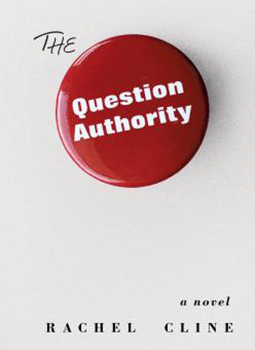 I loved two new and beguiling novels starring adolescent girls confronted by the difference between hard reality and irresistible illusion. Both books come from nimble small presses, where much great literary fiction now finds a home. "The Question Authority" (Red Hen Press) by Rachel Cline is a provocative story set in two timelines, where the past and present keep colliding with questions about thrilling secret romances with a charismatic and predatory eighth-grade writing teacher. It's a situation that happens to be timely in this #MeToo moment, but that's neither the reason to read nor avoid this absorbing, nuanced page-turner.
"The Magnetic Girl" (Hub City Press) by Jessica Handler is the utterly magnetic story of Lulu Hurst, the star of a vaudeville act who begins to believe in her own "electrical gifts" that hurled men across stages and shocked her avid audiences in every sense of the word. Based on the true late-19th century story of Lulu Hurst, "the Georgia Wonder," a mesmerist whose skillful stage manipulations were admired by Harry Houdini, this is a magical novel that honors its historical underpinnings while offering readers a sly, offbeat story.
MOLLY MCCULLY BROWN, KENYON REVIEW FELLOW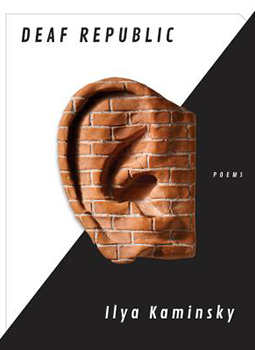 Lately, I've been returning again and again to two books of poems. Ilya Kaminsky's "Deaf Republic" both demands and rewards multiple readings. The way the formal structure of the book narrates life in an occupied territory asks us to reckon, at every turn, with the range of both possibilities and responsibilities for a poetry collection in this moment, and it grows more painful and revelatory with every reading. Susannah Nevison's "Lethal Theater" — which grapples with the violence that underpins the prison system in America and the ways our medical care is dependent on, and implicated in, that violence — is another book that only grows more acute the longer I spend with it. The poems are uncompromising in their concision and clarity, and the long title poem in the final section becomes a world unto itself.
I've also been deeply grateful for Kiese Laymon's memoir "Heavy: An American Memoir," which, like the books above, unflinchingly interrogates the intersections between systemic and individual violence, and is also, at its core, a story of profound love and devotion. Already, I know I'll read it again.
MISHA RAI, KENYON REVIEW FELLOW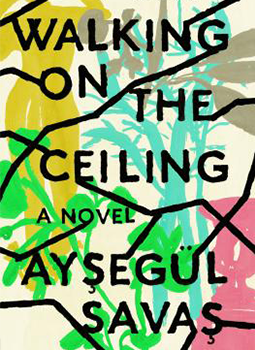 Lately, I've been thinking about the nature of chapters in a book, and how shorter chapters seem to draw writers who understand that some stories can best be unfurled in short bursts. Ayşegül Savaş's debut novel "Walking on the Ceiling" inventively embodies this concise narrative mode. Melancholic, peripatetic, charming and menacing is the world of Nunu, the novel's lost titular character, through whom the reader becomes acquainted with Istanbul, Paris and England along with the people in Nunu's life, but only partially and always with something held back. So it is in these shadows, through unreliability of memory and investigating the past and present, that this poetic novel — part family drama, part exploration of identity — delivers a haunting tale.
Madhuri Vijay's essential sociopolitical debut novel "The Far Field" is the story of Shalini, a 30-year-old haunted by the death of her mother. Propelled by grief, she sets out to find a Kashmiri man who once befriended her mercurial mother, and in doing so, armed only with half-remembered details, she sets into motion a series of events that have disastrous consequences in the world. Cleverly plotted, this layered novel uses one woman's grief to examine the unknowable and complicated fissures of a nation. It's unforgettable — a must-read.
KEITH S. WILSON, KENYON REVIEW FELLOW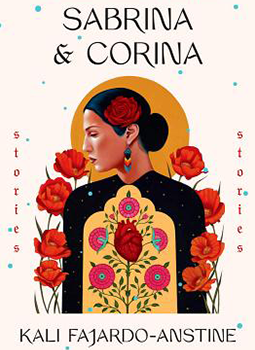 I haven't had time to read many collections this year, but I've found time to read and re-read "Sabrina & Corina," by Kali Fajardo-Anstine. It is a beautiful, masterfully written collection of multi-generational stories featuring Chicana characters in Colorado, and each story reads like the best chapter of a novel — I love when I can say that about a work of art that is so committed to the humanity, culture and familial love of a people to whom dominant narratives have often spoken over. Read this book.
MAGGIE SMITH, CONSULTING EDITOR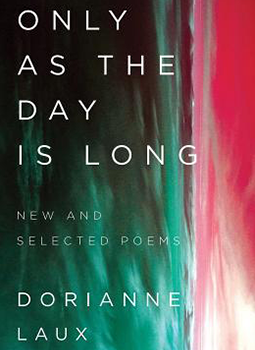 Pondering which books I'd recommend for summer, I thought about the books I've dog-eared recently — the ones full of scrawled notes and exclamation marks, the books with sentences underlined or whole passages bracketed and starred. Sarah Manguso's "300 Arguments" is prose with the compression of poetry. Manguso's collection of aphorisms is pithy, smart as hell and endlessly quotable. I've also been savoring Dorianne Laux's "Only As the Day Is Long: New and Selected Poems." I heard her read from this book at the AWP conference in Portland and was blown away by the newer poems about her mother in particular. You may want this book on your bedside table this summer, too. I know it will stay on mine — with a pen close by.
DAVID BERGMAN, ADVISORY BOARD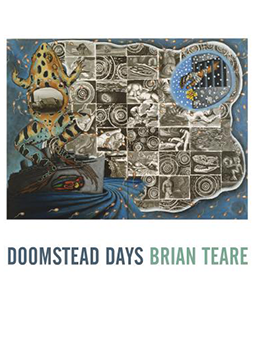 Brian Teare's "Doomstead Days" (2019) is a set of verse walks that he takes in nature, a nature that he sees with rare precision, humor and depth. But as much as he bemoans what humans have done to nature, he also sees himself as a culprit. "Extinction," he finally understands, "follows us / whether we mean it to / or not." Like Oscar Wilde, Teare is aware that "each man kills the thing he loves."
Margery Allingham, one of the great authors of the golden age of the English mystery, comes to the opposite conclusion in her 1952 tale, "The Tiger in the Smoke." At the center of the novel is a seemingly endless debate among a company of grotesques about how to find a hidden treasure and what to do about the charismatic Jack Havoc, an extraordinary, handsome psychopath, who holds them hostage (and ultimately kills them off). But in the end Havoc curbs enough of his destructive forces to preserve two objects of beauty. He may wound the ones he loves, but he can't destroy them.
CAITLIN HORROCKS, ADVISORY BOARD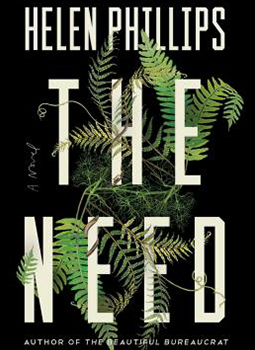 I would have read Helen Phillips's forthcoming novel "The Need" in one sitting, except that, like the protagonist, I have a small child, and never do anything in one sitting. It's hard to avoid plot spoilers, so I'll just say that this is one of the best books about the mingled joys and terrors of motherhood I've read.
Two much older books that I loved recently:
Antonio di Benedetto's "Zama" (trans. Esther Allen) depicts a bureaucrat posted to a backwater of the Spanish Empire in the 1790s, certain that a longed-for transfer is just around the corner. That certainty, like everything else in his life, erodes and then crumbles utterly in this unsettling, memorable novel.
Secondly, I don't understand how I was assigned "The Great Gatsby" so often without anyone ever mentioning "Le Grand Meaulnes" by Alain-Fournier (published 1913), which reads like Gatsby's strange, enchanted, French fairy tale refraction.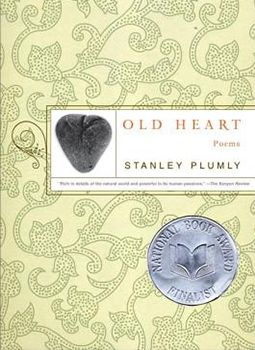 REBECCA MCCLANAHAN, ADVISORY BOARD
Three readings, in memoriam: Last year at this time when my friend, colleague and editor Peter Stitt died, I reread his final book, "The Perfect Life." In these varied, inventive essays, alternately edgy and openhearted, Stitt claims kinship with "all the lonely dead" who haunt his memories and dreams. I needed that kinship even more a month ago when Stanley Plumly died and, soon thereafter, Lee K. Abbott — friends and colleagues extraordinaire. Gone too soon from the earth they loved, they remain alive on the pages of the books I am now rereading, my favorites of their many literary wonders: Stan's "Old Heart" and Lee's "All Things, All At Once." Thank you, Lee, for the hilarious, crooked, heartbreaking stories told in a voice no one can imitate. And thank you, Stan, for the spirit birds that land on each line of your luminous poems. (To all who might be listening, these books will keep you company through the long nights and into morning.)
G.C. WALDREP, ADVISORY BOARD
If you're a fan of Barry MacSweeney, specifically "Wolf Tongue: Selected Poems 1965-2000" (Bloodaxe, 2003), then you should read the follow-up, "Desire Lines: Unselected Poems 1966-2000" (Shearsman, 2018). MacSweeney was certainly the most formally versatile British poet of his generation. It's just as heartbreaking to watch his art fall apart towards the end of "Desire Lines" as it was in "Wolf Tongue," but there are many moments of fierce and fearsome beauty before the devastation.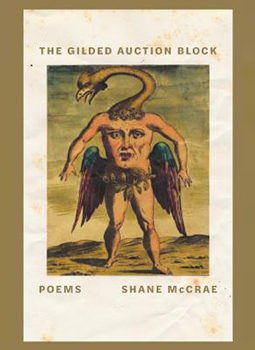 I loved Shane McCrae's "The Gilded Auction Block" (FSG, 2019), his most ambitious book to date. The strangest book I read this spring was Darcie Dennigan's "The Parking Lot & Other Feral Scenarios" (Forklift Books, 2018). Dennigan, who just won the Poetry Society of America's inaugural Anna Rabinowitz Award for innovative, interdisciplinary work, has an idea about the relationship between poetry and the theater that's just the other side of fever dream.
NANCY ZAFRIS, ADVISORY BOARD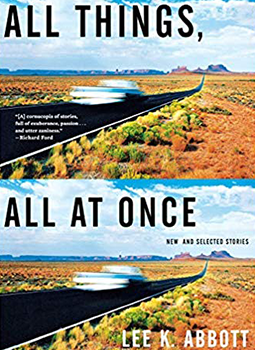 Lee K. Abbott, "All Things, All at Once: New and Selected Stories." The absolutely wild looseness of these narratives is absolutely deceptive: Lee K. Abbott was a master of the formal structure of the short story, a soaring jazz musician who stayed humble before its rules. His writer's gaze could fashion high art out of barbed wire and dirt. Experience the thrill and unique moonscape of Abbott language, but don't try this at home.
ANNA DUKE REACH P'08,'11, DIRECTOR OF PROGRAMS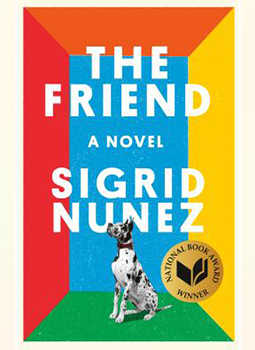 "Crudo" by Olivia Laing — "raw" feelings about political and personal upheaval (Brexit and a late-in-life marriage) shared in humorous, passionate prose.
"The Friend" by Sigrid Nunez — the sudden death of a friend by suicide partners a woman and a Great Dane named Apollo, sharing grief in a shoebox apartment. How they get through this time together offers insights into human and canine companionship.
DINTY W. MOORE, WRITERS WORKSHOP INSTRUCTOR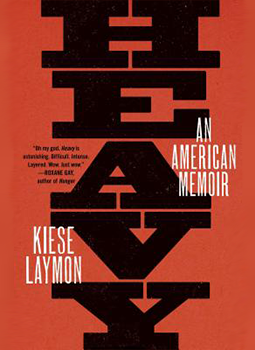 I have the unfortunate habit of sometimes dismissing books when suddenly everyone is talking about them, and suddenly, it seemed, everyone was talking about Kiese Laymon's "Heavy: An American Memoir." Thank goodness I ignored my reverse snobbery, because Laymon's book is enlightening in ways I never expected. The beauty of memoir is that we can inhabit another life, and Laymon gives us full access to the experience of being young, black, overweight, fiercely loved and violently abused in Jackson, Mississippi. He does it with humor, courage, searing honesty, an amazing ability to isolate the perfect detail and an unforgettable voice. This book is ultimately an intimate portrait of America, and a book that, in fact, everyone should be talking about. And reading.
And don't forget:
Several Kenyon Review editors along with others associated with KR have recently published notable books or have books coming out soon. Be sure to check out:
"Children of God: New and Selected Stories" (Braddock Avenue Books) by David H. Lynn.
"Swift: New and Selected Poems" (W.W. Norton) by David Baker.
"Fieldnotes on Ordinary Love" (Copper Canyon Press) by Keith S. Wilson.
"The Vexations" (Little, Brown; due in July) by Caitlin Horrocks.
Ordinary Girls (Algonquin Books; due in October) by Jaquira Díaz, consulting editor and former KR fellow in prose.

Read the Original Post