From The Kenyon Review - December 11, 2019
It's December, time to ponder the passage of time and the solace of books. Too gloomy? OK: time to savor the sparkle of the season through the joys of reading. Whatever your mood as the calendar adds another year, the Kenyon Review celebrates by asking editors and staff to suggest some of their favorite (especially recent) books, so that you can keep the pages turning and the pixels scintillating.
DAVID LYNN '76 P'14, EDITOR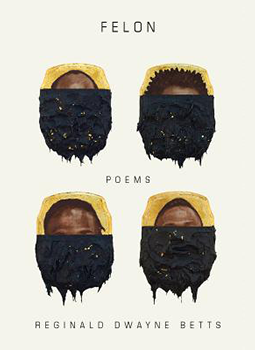 "Felon," by Reginald Dwayne Betts. Poems of extraordinary, searing power. They arc through different visions of how prison scars and defines black men across their entire lives and in their relationships with women, children and other former felons for whom former is an irrelevance. Raw, bluesy, musical, this is a truly stunning must-read.
"Inland," by Tea Obreht. A strange and exhilarating new novel from the author of "The Tiger's Wife." Obreht writes a stirring drama set in the Old West — but this isn't a novel of cowboys and natives. Here we have a small corps of camels imported as a fanciful cavalry to serve the U.S. Army, trained and supported by Turkish immigrants. A second narrative is that of a hard, tough, enduring woman battling to maintain an Arizona homestead against cruel drought, vanished men, her own passions and the shadows of spirits she doesn't want to acknowledge.
"The Dutch House," by Ann Patchett. One of our master storytellers, Patchett sweeps us along in a leisurely, profound, deeply moving wave of human understanding. I am always grateful for the gift of a new novel from Ann.
"The Relive Box," by T.C. Boyle. Not his newest book — we have come to count on his steady accretion of wonder — but a marvelous collection of recent stories. I've been rereading them because Tom Boyle is the 2019 honoree of the Kenyon Review Award for Literary Achievement. He sets recognizable, fully realized characters in situations of unbearable pressures, of extremes that splay our humanity open like keen blades.
KIRSTEN REACH '08, FICTION EDITOR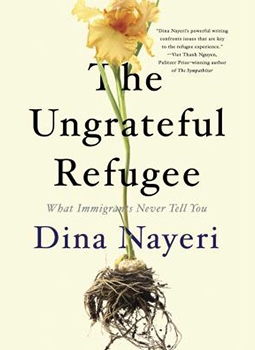 "Death is Hard Work," by Khaled Khalifa, translated by Leri Price, is an account of traveling through a war zone in Syria. Three siblings struggle to transport their father's body to Anabiya. "Oh, so it's a comedy?" a friend joked — but yes, if you can believe it, Khalifa's work is deeply funny, too.
"The Ungrateful Refugee," by Dina Nayeri is a brilliant account of what we absorb from the places we must leave and the places we choose to stay, as well as the strange power of the "native born."
I'd read anything by Marcelo Hernandez Castillo, but "Children of the Land" is a knockout, giving us lyrical insight into the brutality of the U.S. immigration system.
Dina Nayeri's fiction will appear in our pages next year. Marcelo Hernandez Castillo will appear in person in Gambier this spring.
GEETA KOTHARI, NONFICTION EDITOR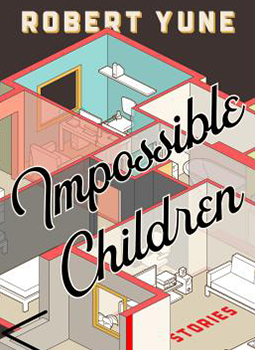 My picks include two debut collections. In his award-winning story collection, "Impossible Children," Robert Yune relies on various genres — fairy tale, the Gothic, science fiction — to challenge our expectations of the immigrant narrative. The stories, which mostly focus on two Korean-American families, hinge on awkward, sometimes funny and more often disturbing moments. I loved the eerie world of the super-rich Edward Moon and his two daughters and the difficult relationship between the two Han brothers, Jayson and Tommy.
For readers needing a respite from the noisy, reactive world we currently live in, Patrice Gopo's elegant and meditative essay collection, "All the Colors We Will See: Reflections on Barriers, Brokenness, and Finding Our Way," has much to offer. The daughter of Jamaican immigrants, Gopo was raised in Alaska, worked in South Africa and now lives in Charlotte, North Carolina, places that she recreates in these essays that focus on questions of faith, identity and belonging.
SERGEI LOBANOV-ROSTOVSKY, ASSOCIATE EDITOR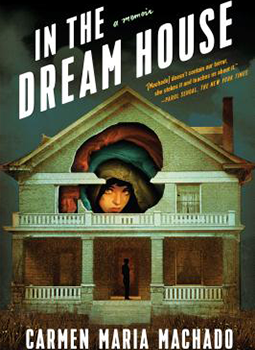 On my last trip to New York, I got to spend an hour browsing in McNally Jackson, and I came away with a copy of the Mexican novelist Yuri Herrera's amazing border novel "Signs Preceding the End of the World," translated by Lisa Dillman. Simultaneously mythic and embedded in the brutal politics of our moment, it makes the story of one woman's journey to "the other side" in search of her brother into a convincing descent into the underworld. Just over a hundred pages, it's a novel I read in an afternoon, then went back and started again, savoring every word.
I'm taking my time with Carmen Maria Machado's harrowing memoir "In The Dream House," reading a few pages a night, as one might read a great book of poems. It's a crushing account of love sliding into abuse, but transformed by narrative magic and brilliant writing into something strangely joyful. And when the holidays finally arrive, I'm looking forward to spending time with Bernardine Evaristo's "Girl, Woman, Other," which imagines the overlapping but very different lives of 12 black British women. I can't think of a better way to end this strange, angry year and start the new one with hope for more humane ways to live.
KATHERINE M. HEDEEN P'13, TRANSLATIONS EDITOR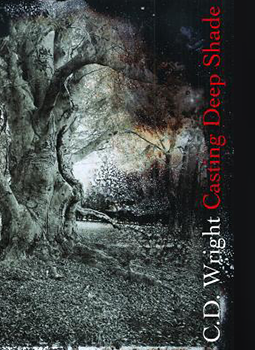 "Architecture of Dispersed Life: Selected Poems," by Pablo de Rokha. Translation: Urayoán Noel.
"Casting Deep Shade: An Amble," by C.D. Wright.
Two titles that have accompanied me throughout this tumultuous fall. Pablo de Rokha is the best Chilean poet you've never heard of. This poetry is in your face, unapologetically political and highly experimental: a straight shot of adrenaline. And what translator Urayoán Noel achieves in these pages (the book was a finalist for the National Translation Award) is nothing less than miraculous. Wright's final book is an homage to the beech tree (and so much more), whose beautiful edition is an homage to her, a voice we lost way, way too soon. Wright's poetry always breaks the mold. Her vision of our world here offers a kind of solace in challenging times.
ELIZABETH LOWE, TRANSLATIONS EDITOR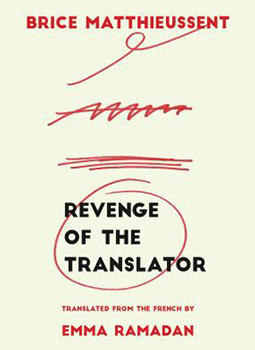 "Revenge of the Translator," by Brice Matthieussent. Translated from the French by Emma Ramadan.
"Revenge of the Translator" is a literary thriller that tracks the mad meanderings of a somewhat sketchy translator, Trad (one of his pseudonyms) through his translation and rewrites of a metafictional novel called "Translator's Revenge," a purported English translation of a French novel by Abel Prote, which Trad is back-translating into French. In footnotes, asides, rants and edits, Trad tries to stretch the boundaries of translation and creative writing. He becomes trapped in his own footnotes, and grows more and more unstable as his grip on reality weakens. This is a funny, mind-bending and transgressive excursion into literature and authorship, and a manifesto for translation as an act of creation. The translator, Emma Ramadan, most certainly "takes the stage," as does the character in the first chapter.
NATALIE SHAPERO, EDITOR AT LARGE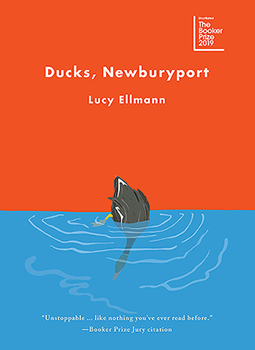 I am in the middle of Lucy Ellmann's "Ducks, Newburyport," which is as close as it gets to being in the middle of someone else's actual thinking. I recommend this deep-thinking, rapid-fire, intensely associative book to anyone interested in domesticity, toxicity, commerce, illness, clickbait, electoral politics, precarity, raw dough, tree roots, the way that words sound, memory, loss of memory, lack of memory in the first place and basically everything else.
MAGGIE SMITH, EDITOR AT LARGE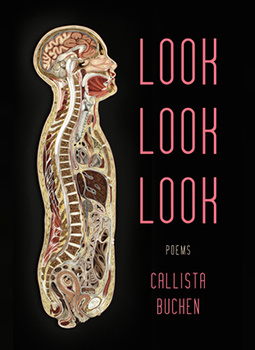 This holiday season will be like every other — books, books and more books to get me through a cold Ohio winter. (Confession: I finally just bought a small bookcase for beside my bed. It's working out so much better than a tiny bedside table. No towering, no toppling.) I'm enthusiastically recommending a few books of poetry these days, including Callista Buchen's brand-new collection of prose poems, "Look Look Look," and Marwa Helal's "Invasive Species." As for nonfiction, I'm loving Heather Christle's "The Crying Book" and Sinéad Gleeson's "Constellations" (currently available in the U.K., but arriving in the U.S. in spring 2020). What do all four books have in common? They're bold, innovative and moving.
KATHARINE WEBER, EDITOR AT LARGE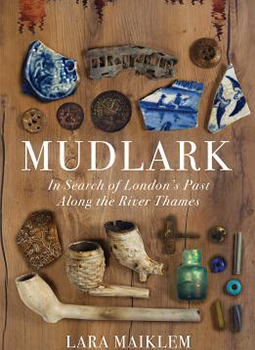 A mudlark is someone who scavenges for treasure in riverbeds. This season, as I reread some favorite novels, from Ann Tyler's "Patchwork Planet" to L.P. Hartley's "The Go-Between," my reading has chiefly been a mudlarking adventure in the pages of some marvelously enlightening new nonfiction. I've been particularly taken by "Mudlark: In Search of London's Past Along the River Thames," by Lara Maiklem. It's a loving and personal memoir of discovery, rich in the flotsam and jetsam of British history. "In Miniature: How Small Things Illuminate the World," by Simon Garfield, is an utterly charming and quirky rumination on a variety of small things, from flea circuses to tiny armies of lead soldiers. "Code Blue: Inside America's Medical Industrial Complex," by medical historian Mike Magee, is as revelatory as it is troubling. Like the best novels, all three of these gracefully written books are informative, provocative and surprising.
MOLLY McCULLY BROWN, KENYON REVIEW FELLOW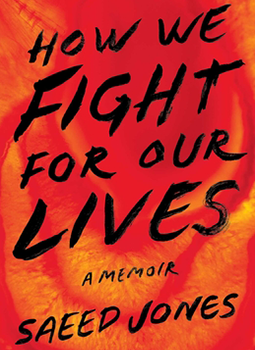 The poet Jane Mead died in September, which makes the fact that Alice James Books just published her collected poems, "To the Wren," a few months ago all the more poignant and lucky for all of us left behind with the gift of her work. In the forward for Mead's first book, Philip Levine wrote that her language "prefers to leap out of its own darkness with the suddenness of something wild and catch us by the throat." Lately, I've been returning to these poems whenever I have a free minute, fiercely in the grip of the way they insist — in the quietest, wildest, most undeniable way: "listen, I am holy."
I also just inhaled Saeed Jones's brilliant memoir "How We Fight for Our Lives," which was so beautiful and magnetically constructed that I couldn't put it down. I read it in a single sitting, sitting outside on my back stoop until it was almost too dark for me to see the pages.
MISHA RAI, KENYON REVIEW FELLOW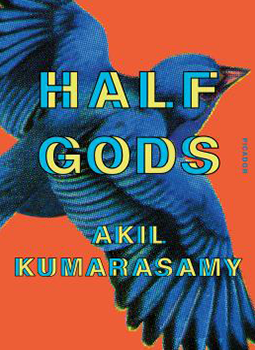 This holiday season I've taken a page out of Twitter's infinitely-tweeted scroll — despite warts, sometimes social media's tendency towards abundance is a gift — and decided to recommend books by seven authors whose work must be read and celebrated. Meena Kandasamy's absorbing slim novel, "Exquisite Cadavers," is part examination of a London couple's relationship and part commentary on Kandasamy's creative process and the horrific devolving nature of Indian politics. "A Prayer for Travelers" by Ruchika Tomar is a daring nonlinear story about female friendship and enduring loyalty that also happens to be a coming-of-age murder mystery.
The interconnected stories that makes up Akil Kumarasamy's debut collection, "Half Gods," is rich in its multi-perspective telling of the mythic and ordinary as they sally forth side-by-side. Giving voice to marginalized historical figures, Petina Gappah's gripping historical novel, "Out of Darkness, Shining Light," beautifully imagines the story of black attendants who brought the corpse of David Livingstone to the African coast in the 19th century. Hypnotizing, searing, repulsive and haunting, "Machine," Susan Steinberg's fourth book and debut novel, is an examination of the adolescent soul, defiant and traumatized as it is.
In nonfiction, John Freeman's essay collection "Dictionary of the Undoing" is a moving, hopeful and necessary reclamation of words where A stands for agitate, Q for questions and G for giving, to name a few. And I know this has been said before, but Jaquira Diaz's debut memoir "Ordinary Girls" is anything but ordinary; here is a life triumphant, a woman who gives us hope, despite struggles with mental illness, sexual assault, substance abuse and broken family structures.
KEIJA PARSSINEN, CONSULTING EDITOR
While reading the fiction slush for the Kenyon Review, I stumbled across a Saudi name in the list: Tariq Al Haydar. Since I was born and raised in Saudi Arabia, I was instantly curious so added his story to my to-read folder. I was impressed with the piece but didn't think it was quite ready. Still, I wanted to encourage him to send more work, especially because his was an underrepresented point of view, a Saudi writing creatively in English. This is exactly the kind of author that KR strives to publish. Through my custom rejection, we struck up a correspondence; Tariq sent along some unpublished essays, and I found more of his creative nonfiction and fiction at his website, where I had the chance to read a funny and daring piece called "A Deficiency of Lyricism," which was published in Threepenny Review, about the confusion often caused through language's limitations (particularly when stretched across cultures), as well as the weirdly (to Haydar) jingoistic response of American Muslims to Donald Trump's paranoid insistence, early in his presidency, that U.S. Muslims be subjected to extra identification measures.
Haydar also surprises and pleases in his Crab Orchard Review essay, "Machine Language," about the struggles he's faced speaking a kind of "liminal language," somewhere at the edges of English and Arabic fluency, owing to the fact that he spent his formative years in Virginia before moving back to his "homeland" of Saudi Arabia. Haydar writes beautifully and incisively in English about the fluidity of home and national identity, offering us a glimpse not into what it means to be a young Saudi in the 21st century, but what it means to be human in an increasingly transnational world, where people continue to defy the rigidity of borders, insisting, whether out of necessity or longing, on a more humanistic and universal planet.
JAMIE LYN SMITH, CONSULTING EDITOR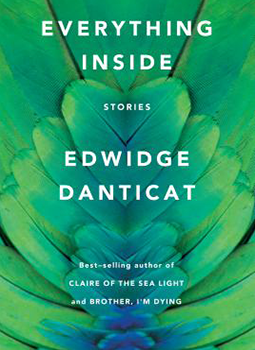 Short story aficionados must read Edwidge Danticat's collection, "Everything Inside." Danticat's stunning command of character and point of view are in full evidence in these stories, which are beautifully rendered in her legendary-for-good-reason lyric prose. Karina Sainz Borgo's timely and important novel "It Would Be Night In Caracas" is available in a brilliant English translation from Elizabeth Bryer. Borgo's tale of survival in contemporary Venezuela fairly hums with luxuriously lean, salient sentences and rich imagery; she is a writer to watch. Malaka Gharib's graphic memoir "I Was Their American Dream" tells the story of her experience as a first-generation American of Filipino and Egyptian descent. Gharib's red-white-and-blue graphic palette serves as the perfect frame for her journey as she navigates questions of belonging, loyalty and identity with heartwarming humor and critical wit.
CAITLIN HORROCKS, ADVISORY BOARD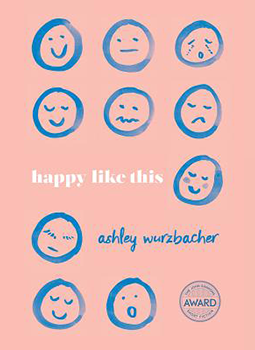 You can find three stories originally published in KROnline appearing in their authors' debut short story collections, all published in the last year: Ethan Chatagnier's "The Law of Threes" (KROnline, Winter 2016) appears in his collection "Warnings from the Future"; "Romantics," by Joanna Pearson (KROnline, July/August 2018), is included in her book "Every Human Love"; and "Fake Mermaid" (KROnline, May/June 2019) appears in Ashley Wurzbacher's collection "Happy Like This," winner of the Iowa Short Fiction Award.
G.C. WALDREP, ADVISORY BOARD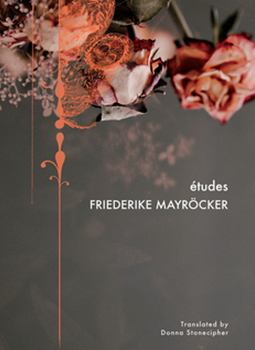 The book from the second half of 2019 that most delighted me was the new translation of Friederike Mayröcker's "Études" by Donna Stonecipher. Mayröcker has her signature tics — all fully on display here — but "Études" is a glorious blast from an aging consciousness reveling in itself, its body, its literature, its lovers and friends.
On the conceptual level I keep returning to Edgar Garcia's "Skins of Columbus: A Dream Ethnography" and Brent Armendinger's "Street Gloss." Both are process-driven books, Garcia's a mix of critical theory, memoir and dream-lyrics induced by reading Christopher Columbus's journals, Armendinger's built around what I might call a crowdsourced translation of contemporary Argentinian poems that leads him deeper and deeper into the city of Buenos Aires, conversing with strangers. Both are deeply generous books that draw in a much wider circle of encounter and acquaintance than what I'm used to in most contemporary American poetry.
ANNA DUKE REACH P'08,'11, DIRECTOR OF PROGRAMS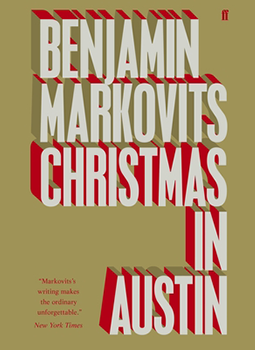 "Christmas in Austin," by Benjamin Markovits. 'Tis the season to read this novel about 15 family members returning home to Austin, Texas, for the holidays. A dimensional view of family dynamics in times of stress, as well as a loving tribute to the ever-changing city of Austin.
"How We Fight for Our Lives," by Saeed Jones. An honest, poetic memoir of a teenage boy looking outward as well as inward as he comes out to himself as well as the world. A rich tribute to his mother who raised him on her own.
"The Western Wind," by Samantha Harvey. A medieval mystery told in reverse order over several holy days in 1491. Guilt, faith and the liberating power of confession are intertwined in this riveting story.
ELIZABETH DARK, ASSOCIATE DIRECTOR OF PROGRAMS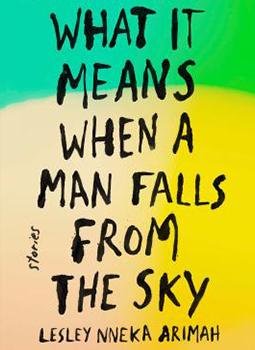 This is the year for me to give collections and anthologies to friends and family. Here, I'm noting two of my new favorites:
"Shapes of Native Nonfiction: Collected Essays by Contemporary Writers," edited by Elissa Washuta and Theresa Warburton, is a brilliant collection of 27 essays by native writers, all written in varying and carefully handled forms and structures. The book's sections are titled after basket-weaving techniques such as coiling, plaiting and twining, and the level of skill associated with this art form is echoed in the narrative mastery within each essay.
"What It Means When a Man Falls From the Sky," by Lesley Nneka Arimah, grabs your attention right from the start and holds it captive to the very end of the last story. This debut short story collection makes clear Arimah's gifts of perceptive humor and pointed darkness in sharp, beautifully crafted, perfectly packed sentences. Her stories are filled with fraught familial relationships amidst bleak environmental and cultural circumstances. I was left convinced of her careful rendering of the human condition and eager to read more of her work.
Read the Original Post