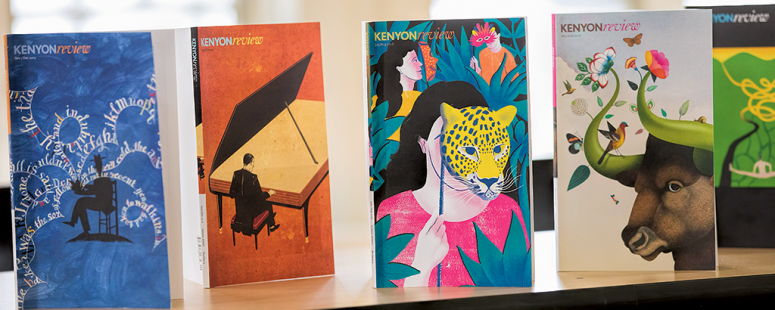 From The Kenyon Review - October 29, 2019
Acclaimed writer T.C. Boyle, whose works include "World's End," "Drop City" and "The Relive Box," will deliver the keynote address at this year's Kenyon Review Literary Festival, held Nov. 4–8.
Boyle is the 2019 recipient of the Kenyon Review Award for Literary Achievement, chosen by Kenyon Review editors in conjunction with the Kenyon Review Board of Trustees. His Denham Sutcliffe Memorial Lecture will be held Friday, Nov. 8, at 8 p.m. in Storer Hall's Brandi Recital Hall, followed by a book signing.
Inventive and wickedly funny, Boyle's writing explores the hidden truths of human nature through characters both despicable and compelling. His 28 books of fiction — including, most recently, 2019's "Outside Looking In" — and his writing for most of America's major magazines have earned him a number of literary awards. Boyle's 1988 novel "World's End" received the PEN/Faulkner Prize for best novel of the year, and his 1999 "T.C. Boyle Stories" collection earned the PEN/Malamud Prize. Boyle has been a member of the University of Southern California's English department since 1978.
"T.C. Boyle is truly a master of both the contemporary short story and the novel," said Professor of English David Lynn '76 P'14, editor of the Kenyon Review. "He is unrivaled in a kind of creative playfulness that allows him to probe deeply, with wit and insight and verbal precision, into a vast array of characters and dramatic contexts. We are thrilled to honor such a singular talent."
The Kenyon Review Award for Literary Achievement is given annually to honor careers of extraordinary achievement that have shaped the American literary landscape. Previous winners include Rita Dove, Colm Tóibín, Margaret Atwood and E.L. Doctorow '52 GP'08 H'76. Boyle will be presented with his award at the Kenyon Review Awards Gala on Wednesday, Nov. 6, in New York City.
Leading up to Boyle's keynote is a full week of events that are free and open to the public, including readings, workshops, panel discussions and a sidewalk sale outside the Kenyon Bookstore. Access the full Literary Festival schedule here.