2014 Conference
"The Politics of Economic Inequality"
On April 9-11, 2014, the Center for the Study of American Democracy at Kenyon College held its third biennial conference, this year oriented around The Politics of Economic Inequality. Over the course of three days, the conference took place on the Kenyon campus in Gambier, Ohio, and involved broad student, faculty, and campus participation. The conference includes public panels and private discussions, with participants from a variety of fields: journalists, political actors, policy analysts, and academic from a variety of disciplines.
Participants included Douglas Holtz-Eakin, William Galston, Suzy Khimm, Ross Eisenbrey, Scott Winship, Robert Putnam, Branko Milanovic, Charles Horner, Ben White ('94), Ross Douthat, Jim Tankersley, Lizzie O'Leary, Austan Goolsbee, Amity Shlaes, John Tomasi, Greg Moody, and Neera Tanden.
Participants engaged each other and the larger community through lectures, panel discussions, and social events. The conference was held on the Kenyon College campus, in Rosse Hall and in the Community Foundation Theatre in Gund Gallery. Admission to all panels is free and open to the public.

The conference was made possible in part by support from a "We the People" Challenge Grant from the National Endowment for the Humanities, the Thomas W. Smith Foundation, the George L. Ohrstrom Jr. Foundation, the Earhart Foundation, and the Manhattan Institute. Additional support has also been provided by Ariel Corporation, the Community Foundation of Mount Vernon and Knox County, the Richard Grandin Shepherd Lectureship, Knox County Chamber of Commerce, Kenyon College Faculty Lectureships, and Kenyon College Student Lectureships.
Conference Introduction
Watch Senator Sherrod Brown's remarks on the conference.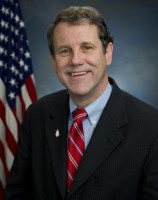 Watch Senator Rob Portman's remarks on the conference.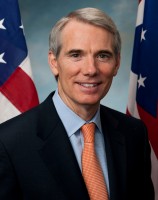 Wednesday, April 9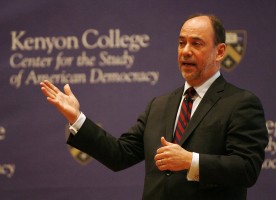 Opening Address: "Inequality and America"

7:30pm,
Rosse Hall
Douglas Holtz-Eakin, former Director of the Congressional Budget Office and
chief economic policy adviser to McCain presidential campaign
Introduced by Sean Decatur, President of Kenyon College

Watch: Opening Address
Thursday, April 10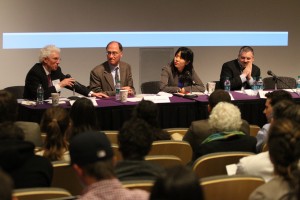 Panel: Public Policy and Inequality

9:15am,
Gund Gallery Community Foundation Theater
William Galston, Brookings Institution
Suzy Khimm, MSNBC
Ross Eisenbrey, Economic Policy Institute
Scott Winship, Manhattan Institute
Moderated by David Rowe, Professor of Political Science
Watch: Public Policy and Inequality Panel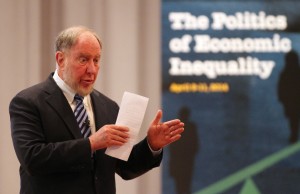 "Inequality of Opportunity"

11:10am,
Rosse Hall
Robert Putnam, Harvard University
Introduced by Max Rappoport ('14)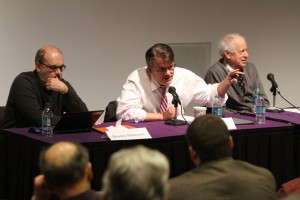 Panel: Global Perspectives on Inequality

1:15pm,
Gund Gallery CFT
Branko Milanovic, City University of New York
Charles Horner, Hudson Institute
Ben White ('94), Politico
Moderated by Jan Thomas, Associate Provost and Professor of Sociology
Watch: Panel on Global Perspectives on Inequality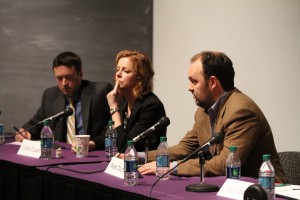 Panel: Public Narratives about Inequality
2:40pm, Gund Gallery CFT
Ross Douthat, New York Times
Jim Tankersley, Washington Post
Lizzie O'Leary, Marketplace
Moderated by Jay Corrigan, Professor of Economics

Watch: Panel on Public Narratives about Inequality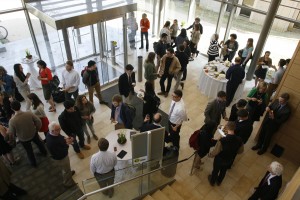 Public Reception
4:00pm, Gund Gallery Atrium


"Inequality and the Market"
7:30pm, Rosse Hall
Austan Goolsbee, University of Chicago's Booth School of Business,
former Chairman of the Council of Economic Advisers to President Obama
Introduced by Eleanor Ritchie ('14)
Watch: Inequality and the Market
Friday, April 11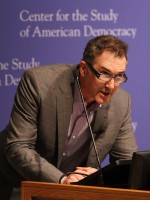 Capitalism and the Market
9:00am, Gund Gallery CFT
Amity Shlaes, Calvin Coolidge Memorial Foundation
John Tomasi, Brown University
Moderated by Sheryl Hemkin, Associate Professor of Chemistry
Watch: Capitalism and the Market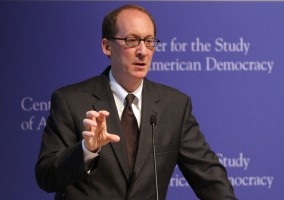 "Health Care and Inequality"
10:30am, Gund Gallery CFT
Greg Moody, Director of Health Transformation, State of Ohio
Introduced by Devon Beeny ('15)
Watch: Health Care and Inequality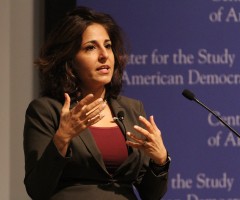 "Rising inequality: Where do we go from here?"
11:30am, Gund Gallery CFT
Neera Tanden, President, Center for American Progress
Introduced by Jon Green ('14)