From Kenyon News - December 19, 2019
From delayed flights, to crowded malls, to arguments at the family dinner table, the holidays can be a stressful time. We asked three Kenyon faculty and staff experts for their advice on handling common holiday situations.
---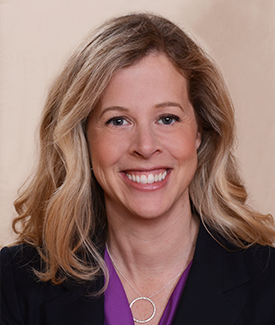 What should we do when the holiday dinner devolves into chaos?
First and foremost, remember to breathe. Take a long, deep breath to keep yourself from going into fight or flight mode and to squelch rising anxiety. As you continue taking slow, deep breaths, remind yourself that everything is fine — you can handle this.
Second, become a detached observer. Become curious. Watch with inquisitiveness as Aunt Jennie's emotions take over her better judgement. Calmly observe Uncle Henry's temper showing through his controlled demeanor. Think, "Isn't this interesting how we humans behave?"
Third, if you're willing to venture into the fire, you may consider asking open-ended questions that focus on deepening your understanding of your friends' and family's views. Some examples: "Aunt Jennie, what in your life has led you to hold the beliefs you do?" Or, "Uncle Henry, was there ever a time when you questioned the convictions that you hold now?" This gives everyone a chance to contemplate what leads them to hold certain positions and to understand each other better.
I've found that the biggest trick when chaos ensues, either at the mediation table, conference table or holiday table, is to "be" the calm in the room, and to "be" the one who accepts others with different points of view without judgment. You may disagree with their viewpoint, but you still can honor their dignity as a fellow human. In my experience, to inhabit that peaceful inner place while surrounded by chaos is the best choice for de-escalating those around you. Of course, if that doesn't work, you can always suggest that it's time for dessert!
— Carrie Knell is the Kenyon College ombudsperson and provides conflict resolution services for the campus community.
---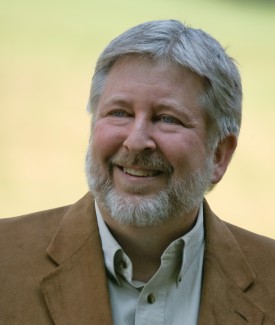 As the effects of climate change accelerate, how guilty should we feel about those holiday trips to visit family, especially by plane?
Plane, train, or automobile: which is most responsible? You may hear the Swedish buzzword "flygskam" tossed around, meaning being ashamed to fly because of the environmental impact. The idea is to take a train instead, but doing so in the U.S. can't compare to the convenience of rail travel in Europe. Trains are great, but may not fit your holiday travel plans.
So, should you fly or drive? In general, fly sparingly, only when you need to, and try to take nonstop flights. Stopovers use more fuel, as does the less efficient use of space in business class. If you do fly, buy carbon offsets — these are paid to a non-profit organization to sequester carbon, such as by planting trees or building a solar or wind farm. Your airline can help you make a carbon offset purchase, or you can use a site such as Gold Standard to ensure the offsets are certified, as offset programs are not government-regulated.
Driving? Owning or renting a fuel-efficient car, 35 mpg or better, can make driving better, and you can buy carbon offsets for driving, too. Carpool whenever you can.
Carbon offsets may be criticized as permitting people to pollute without changing their behavior. Fair enough — don't be that person. Be aware each day of what you're doing and why you're doing it, and consider less impactful options in everything you do. Guilt doesn't help. Instead, recognize that climate change is real and we must change our behavior immediately. We often have limited choices in this country, but do your part to support low-impact options. Let your purchasing decisions help these to grow.
— Professor of Economics and Environmental Studies Rob Alexander is an ecological economist with research interests in bioeconomic and ecological modeling, the economics of biodiversity conservation and natural resource policy.
---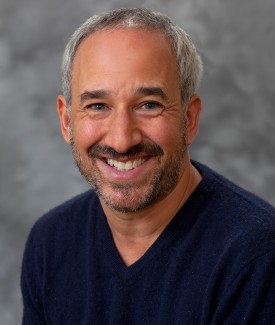 After the stresses of winter travel and family dinners are over, it can be nice to kick back with a favorite film. What classic holiday movies keep us coming back year after year?
It's that time of year again, when all your friends tell you they've been re-watching "Love Actually," and isn't it just the most underrated film ever about love? Well, actually, I find this film to be the cringiest holiday movie of all-time. As Hadley Freeman writes in the Guardian, "the majority of the [film] involves men stalking women or sexually harassing their female subordinates in the workplace."
Still, in a season during which the stench of impeachment has usurped the smell of holiday cookies baking in our kitchen, I can appreciate that we all might need a break from the headlines and curl up in bed with a good holiday film and a couple of glasses of something stronger than eggnog. While "It's a Wonderful Life" and its socialist message will always be one of my favorite movies, during the holidays or otherwise, this year I'm recommending a Christmas revenge fantasy to my friends instead: "Die Hard."
From the classic line "Now I have a machine gun. Ho, ho, ho," to its basic storyline about a man who is estranged from his family desperately trying to make it home for the holidays, "Die Hard" is just the film you're looking for to help us end a year in which good news was always in short supply.
Oh, and did I mention that it also stars Alan Rickman? Happy holidays, everyone!
— Associate Professor of Film Jon Sherman has directed multiple feature films, written and directed films for the Oxygen Network and worked with Working Title Films, Depth of Field and Universal Pictures.