From The Kenyon Review - December 21, 2016
"Give me books, French wine, fruit, fine weather and a little music played out of doors by somebody I do not know." —John Keats
If books top your wish list, enjoy a wander through these recommendations from your friends at the Kenyon Review. As for the wine, fruit, al fresco music, and especially for the fine weather, well . . . we'll leave those to you. But for books, KR's got you covered. Happy holidays!
David Lynn '76 P'14, Editor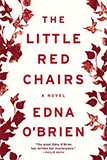 "The Little Red Chairs" by Edna O'Brien may well be a masterpiece. Only time can make that judgment. But this strange, moving, often hallucinatory novel brings a mysterious "doctor" and therapist — and war criminal — to a remote Irish village. Part fairy tale, part modern political horror, this is one of the most remarkable books I've read.
"The More They Disappear" by Jesse Donaldson. Vivid and lyrical, this mystery is a terrific first novel set in small-town Kentucky, a community beset by drugs and poverty. Great fun and memorable characters.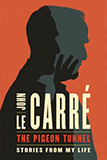 "The Pigeon Tunnel" by John Le Carré. A memoir of sorts by one of the best novelists, who happens to write about spies, of the past fifty years. It's funny and self-effacing, though for all his efforts to deny it, David Cornwell's life has been almost as memorable as some of his characters'. I'd recommend you listen to the audio version read by Cornwell himself, which makes it seem even more personal.
David Baker, Poetry Editor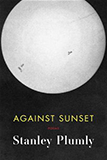 There are so many fine new books of poems to recommend — Dana Levin's "Banana Palace," Donika Kelly's "Bestiary," Paisley Rekdal's "Imaginary Vessels," Mai Der Vang's "Afterland," W. S. Merwin's magnificent "Garden Time" — yet the book I carry around and travel with these days, my favorite of them all, is "Against Sunset" by Stanley Plumly. Plumly has been a great KR presence for decades, for the poems and essays we've published and for his mentorship in the KR writing workshops. But this book itself glows — with affection, sorrow, memory, clarity, presence, brightness of spirit. No one sings with such sustained lyrical power as Plumly does. "Against Sunset" is the best book of poems by one of our very few contemporary masters of the art.
Caitlin Horrocks '02, Fiction Editor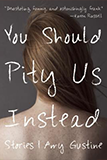 I'm recommending two recent debut story collections by KR contributors, "You Should Pity Us Instead" by Amy Gustine (author of "All the Sons of Cain," KR, May/June 2015 issue) and "We Show What We Have Learned" by Clare Beams ("Ailments," KROnline, Summer 2016). Both are ambitious collections of impressive breadth and depth. The two books are different in style and substance, but both are written masterfully. Perhaps most impressively, both contain stories that have stuck with me long after my first reading.
Geeta Kothari, Nonfiction Editor
In his memoir "The Brand New Catastrophe," Mike Scalise meditates with crackling wit and self-awareness on chronic illness, family, and the clichés of catastrophe stories. Scalise also delivers an indelible portrayal of his mother — formidable, hard-drinking and -smoking, with health issues of her own and a great sense of drama — as the anti-role model for dealing with chronic illness but one for whom his affection never wavers. In the end, it is as much a story of their evolving relationship as it is about a young man coming to terms with chronic illness.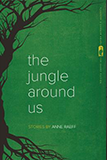 Late in Anne Raeff's collection "The Jungle Around Us" (winner of the 2016 Flannery O'Connor Award), we learn that Juliet, a recurring character, "could not imagine a place in the world that was not interesting, that every place had its strangeness. For Juliet strangeness itself was interesting." That strangeness appears repeatedly in these stories where the characters find themselves negotiating varying degrees of displacement in settings both foreign and familiar. A subtle sense of dread established in the first story runs through the entire collection, providing just enough discomfort and strangeness to make the stories memorable and moving.
Sergei Lobanov-Rostovsky, Associate Editor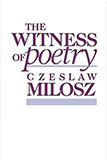 In recent weeks, I find myself thinking of Mahmoud Darwish's observation that "Every beautiful poem is an act of resistance." If there's any consolation in political disaster, it may be that we have to relearn the art of resistance, which is also the art of poetry, since poems resist the easy sentiment, the facile expression, ideologies empty of human complexity. So let's give ourselves to poems that demand our understanding of complex maps, complex emotions, a world we cannot own: we might start with Mahmoud Darwish's "Unfortunately, It Was Paradise: Selected Poems" (University of California, 2003), or Pablo Neruda's "Canto General" (California, 1991) and Czesław Miłosz's meditation on poetry as testimony, "The Witness of Poetry" (Harvard, 1984). Then there's Adrienne Rich's "Collected Early Poems" (Norton, 1995), where we can find these lines: "this isn't a Russian poem, this is not somewhere else but here, / our country moving closer to its own truth and dread, / its own ways of making people disappear."
Kirsten Reach '08, Associate Editor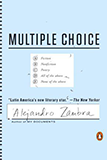 Who doesn't love a novel with a structural ruse? "Multiple Choice," Alejandro Zambra's latest novel to be translated into English (by Megan McDowell for Penguin, 2016), follows the precise structure of a test administered to Chilean schoolchildren in 1993. This is no average test-taker; it's narrated by the son of Manuel Contreras, the general who headed Pinochet's spy agency. Reminiscent of Borges, it's an innovative, often funny take on a serious subject.
Need a two-hour vacation? Marcy Dermansky's "The Red Car" (Liveright, 2016) is an unforgettable roadtrip novel set around San Francisco and Stanford. The protagonist imagines her former boss and mentor in the passenger seat as she has outrageous adventures and reencounters old friends.
An exquisite, lyrical exploration of chronic pain, "Tender Points" (Timeless, Infinite Light, 2015 & Emily Books, 2016) is a standout this year. Amy Berkowitz's prose would fit snugly between Maggie Nelson and Sarah Manguso.
Katherine Hedeen, Translations Editor
"I Am a Face Sympathizing with Your Grief: Seven Younger Iranian Poets." Edited and translated by Alireza Taheri Araghi. co-im-press, 2016.
"Only the Road / Solo el camino: Eight Decades of Cuban Poetry." Edited and translated by Margaret Randall. Duke University Press, 2016.
These anthologies of poetry in translation present work from Cuba and Iran, two countries oftentimes misrepresented — if not vilified — in U.S. media. What better than poetry to offer an alternative? The seven poets in "I Am a Face Sympathizing with Your Grief" are all forty or under. The work is and feels absolutely current, some poems being published in translation before the Persian originals. "Only the Road" is a quintessential and comprehensive introduction to the best Cuban poetry has to offer, including fifty-six poets spanning the twentieth century. Randall and Taheri Araghi are experts in their respective fields and that certainly shows here. As editors and translators, they are fierce and fearless, dismantling preconceived notions about our supposed enemies by offering up the beauty of their poetry, building bridges not walls. And that is exactly what translation should do.
Elizabeth Lowe, Translations Editor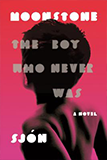 "Moonstone: The Boy Who Never Was," by Sjón, trans. Victoria Cribb. A novel set in Reykjavik in 1918 during the Spanish flu epidemic, this is the story of a queer boy in a society where homosexuality is the most extreme taboo. It is a "mind-bending historical epic" in miniature form. The jewel-like translation captures the emotions of a boy without a voice. This book has continued to haunt me.
"In Other Words," by Jhumpa Lahiri, trans. Ann Goldstein. Lahiri writes this linguistic autobiography in the Italian it is her quest to master, seeking to find a new voice and a new artistic identity. Goldstein has masterfully met the author's wishes, translating the Italian "without smoothing out the rough edges, without neutralizing its oddness, without manipulating its character."
"The Family Interrupted," by Eloy Urroz, trans. Ezra Fitz. Eloy Urroz is a young Mexican writer, born in New York, and a member of the group that produced the "Crack Manifesto" dedicated to breaking with the Latin American literary tradition. The translation of this story of a Mexican filmmaker living in New York whose life is unexpectedly linked to that of the poet Luis Cernuda posed many challenges. Fitz deftly masters the style and large lexical range of this fascinating tale of two artists, one that kept me guessing and thinking long after I finished the book.
G. C. Waldrep, Editor at Large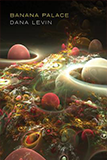 I've had a busy fall, and three of the books I've most looked forward to reading — Paisley Rekdal's "Imaginary Vessels," Sylvia Legris's "The Hideous Hidden," and Mark McMorris's "The Book of Landings" — remain languishing on a bedside shelf. From earlier in the fall, I recommend Dana Levin's new collection, "Banana Palace." It's more formally diverse than her earlier books and often funnier, though the humor is dark, in Beckett's existential vein. I also much enjoyed "The Names" by Tim Lilburn — a remarkable Canadian poet too little known in the U.S. — and Carol Snow's "Position Paper: New & Selected Poems," which makes a quiet but persuasive case for her body of work. Finally, I'm rereading the Franco-Lebanese poet Salah Stétié's lone volume in English, "Cold Water Shielded: Selected Poems." It's astonishing his work hasn't received more attention in either Britain or America.
Katharine Weber, Editor at Large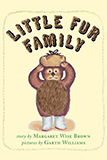 Margaret Wise Brown is of course best known for "Goodnight Moon," her classic 1947 story of bedtime goodnights to everything in "the great green room," along with her 1942 classic, "The Runaway Bunny," that marvelously reassuring story of maternal constancy. I'd like to recommend, especially for those whose holiday season book choices will include those for young children, a far more obscure and no less wonderful Margaret Wise Brown book: "Little Fur Family." Published in 1946, with illustrations by Garth Williams, it's a looser and less structured story of a day in the life of a furry child exploring his world. Each page demonstrates a discovery and an opportunity for kindness, and it's a cozy, soothing bedtime story. The original edition was bound with a patch of rabbit fur; I recommend the plush fur-covered replica edition. My two-year-old grandson Wilder and I have re-read this book an infinite number of times and neither of us is tired of it yet.
Abigail Wadsworth Serfass, Managing Editor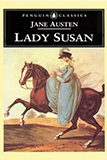 The two books I would like to recommend — "Commonwealth" by Ann Patchett and "Our Souls at Night" by Kent Haruf — have both already been praised by other editors in these pages before, so instead I'll throw out an audio recommendation of a lesser known Jane Austen — "Lady Susan," a brief epistolary novel that was recently made into a fabulous movie by Whit Stillman under the name "Love and Friendship." The recording in question is a dramatic reading available on the Librivox site and on their mobile app, (which is tremendous if you haven't tried it). The voice actors, especially Kristin Hughes as Lady Susan, read the letters beautifully and bring the slight but witty story to life.
Anna Duke Reach P'08 '11, Director of Programs
"The Door" by Magda Szabo. A not-so-ordinary friendship between a writer and her housekeeper (who share a literary dog) seems simple but raises questions about what it means to care lovingly for an ailing friend. An unintended, heartbreaking betrayal ensues. Set in mid-twentieth-century communist Hungary, this novel translated from the Hungarian and recently returned to print raises deep questions about humanity and struggle.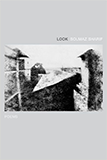 "Look" by Solmaz Sharif. The poems in "Look" measure the mental, physical and psychic toll of war on humankind, layering a hybrid manipulation of borrowed lines from the U.S. Department of Defense Dictionary of Military and Associated Terms to blunt an impact on horrific events. The title itself is defined as the "period during which a mine circuit is receptive of an influence" — but it is also these poems that make us truly look at the horrors of war.
Adam Clay, Book Review Editor
Lo Kwa Mei-en's "The Bees Make Money in the Lion" was released earlier this year, and it's been one of those books that keeps calling me back. Her poem "Romance for Defectors" opens with the question: "What nation is this?" and even though the book doesn't answer this question (or the other questions it asks), there's much to be learned in their asking. The book's music and meaning become intertwined on every page, and it seems like an especially timely and important book.
Though it hasn't yet been released, I've been reading an advance copy of Layli Long Soldier's "Whereas," which will be released early next year from Graywolf. The book's language and form unfolds, adapts, and evolves from page-to-page as it engages with the political. Put this book on your wish list.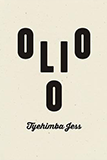 Finally I'd recommend Tyehimba Jess's "Olio." Publishers Weekly calls the book "encyclopedic, ingenious, and abundant," and I agree wholeheartedly. The poems in "Olio" reflect on African American artists that pre-date the Harlem Renaissance, but the book doesn't just dwell on the past — it provides a way forward while also looking back. This is a collection you need to buy, read, and read again.
Corey Van Landingham, Book Review Editor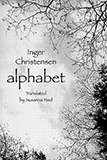 Inger Christensen's "alphabet" is the book I'm giving friends and family this holiday season. Based on the Fibonacci sequence, it is both abecedarian and encyclopedia, affirmation and elegy. "apricot trees exist, apricot trees exist" Christensen reminds us on the very first page. Which feels especially necessary to remember right now.
I also recommend "Blackacre" by Monica Youn, who pays the world a much different attention. Through fictitious estates — literary landscapes, states of the body, longed-for motherhood — Youn approaches, and questions, ideas of transcendence. What does it mean to be emptied — of child, of sound? Never have I encountered a book that leans in so closely to the sonic world. There are "little brass hooks / of birdsong," rooms "thick with unspent silences," ropes hissing, a siren that "stains the morning in concentric rings," barking and door slams and chugging engines, the "tinny fanfare from a distant trumpet." May we listen so.
Ann Patchett, Advisory Board
Do you like short stories? Of course you like short stories. You subscribe to the Kenyon Review! In that case you should read my favorite collection of the year, "The Dream Life of Astronauts" by Patrick Ryan. These stories are all set in Florida in the 60s and 70s, and while they brush up against NASA and the space program, they float above these places in their own distinct universe. Ryan is funny and tender, humane in the face all our failings. I loved this book.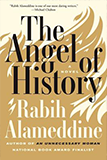 And be sure to read "The Angel of History" by Rabih Alameddine. Neither the title nor the cover give any indication of the originality, subversiveness and creative fire-power that awaits the reader (though the author photo gives a hint). Set in San Francisco during the height of the AIDS epidemic, Satan and Death battle it out for the narrator's soul. The book is both short and relentlessly challenging, and I think this is just the moment in history to listen to the voice of a gay Arab immigrant.
Jaquira Díaz, Kenyon Review Fellow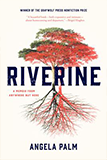 In "Riverine," Angela Palm writes about growing up in rural Indiana. She is haunted by what happened there: her first love was convicted of a brutal murder. "Riverine" combines elements of memoir, journalism, nature writing, and lyric essay, moving beyond the confessional to examine the criminal justice system, class, race and environmental issues.
Ottessa Moshfegh's searing literary thriller, "Eileen," is so many things — disturbing, funny, perverse and beautifully written. Eileen is dark, full of resentment, struggling with her own desires, fantasizing about killing her father. This book destroys the misconception that a female protagonist needs to be likable or relatable in order to be interesting.
Margaree Little, Kenyon Review Fellow
I recommend a book I am still reading — "Breathturn Into Timestead: The Collected Later Poetry of Paul Celan," translated by Pierre Joris. Winner of the 2015 ALTA National Translation Award, this collection brings together Celan's five final volumes, in which, as Joris writes in the introduction, we can see the poet "groping, experimenting, questioning, trying to find his way to a new possibility in poetry." Joris sacrifices none of the difficulty of the poems, but renders that "new possibility" with luminous clarity.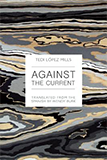 I also recommend "Against the Current," by the Mexican poet Tedi López Mills, translated by Wendy Burk. The book is structured through abecedarian sections, and through the metaphor of a river and all that gets washed into it, trash and thought and anger. Burk makes this work acutely available to us, one way that poetry can respond when "my brother arrives and tries on the face of evil."
Maggie Smith, Consulting Editor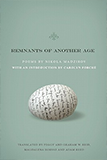 Recently, given the increasingly heated political atmosphere here in the United States, I've returned to two books of poetry: "Incorrect Merciful Impulses" by Camille Rankine and "Remnants of Another Age" by Nikola Madzirov (foreword by Carolyn Forché; translated by Peggy Reid, Graham Reid, Magdalena Horvat and Adam Reed). Both books are at once intimate and political, exploring the complexities of history, culture, identity and conflict. I've also pulled a dog-eared favorite off the shelf, Wisława Szymborska's "Miracle Fair," the title poem of which gives us these lines:
A miracle, just take a look around:
the world is everywhere.
An additional miracle, as everything is additional:
the unthinkable
is thinkable.
Jamie Lyn Smith, Consulting Editor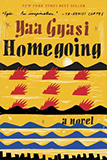 If you missed the stir raised by Yaa Gyasi's novel "Homegoing" this summer, read it. In riveting and often lyrical prose, Gyasi takes the reader on a three-hundred year journey from Ghana to contemporary Harlem. She has a gift for bringing history to life through stories of survival and passion that are both timeless and resonant. The cast of characters is expertly plotted, moving in relay form from narrator to narrator with seamless skill.