From Kenyon News - April 28, 2020
Three members of the Kenyon faculty were recently awarded appointment without limit, effective July 1. The Board of Trustees voted to award tenure during their April 24 spring meeting, which was held via video conference due to the impossibility of gathering in Gambier.
---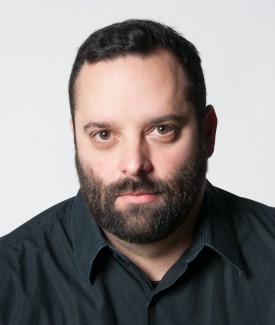 CRAIG HILL
Assistant Professor of Art
B.F.A. Atlanta College of Art; M.F.A. Rhode Island School of Design
Hill teaches drawing, painting and printmaking, and his work appropriates imagery and techniques from pop culture and modernist works of art. In using well-known childhood imagery such as superheroes, toys and ray guns, he creates paintings that revolve around issues of masculinity and male rites of passage.
"In my studio and inside my classroom, art making is examined both as language and as craft," Hill said. "The visual language addresses the use of cultural signifiers, symbols and metaphors in the content and structure of the image. My students are not only taught to make images but also to read images in order to develop their visual literacy. They are taught to examine the social, cultural and historical contexts within their work. This understanding enables the expression of meaningful communication, both personal and shared."
---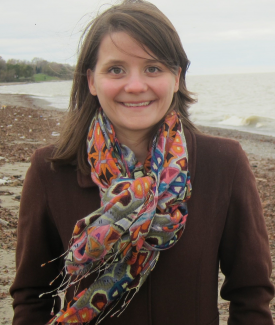 JACQUELINE MCALLISTER
B.A. Wellesley College, cum laude; M.A. and Ph.D. Northwestern University
McAllister, a native of Denver, Colorado, has been teaching at Kenyon since 2014. During the 2017-18 academic year, she was also a Fulbright Research Scholar at PluriCourts—Centre for the Study of the Legitimate Role of the Judiciary in the Global Order. At Kenyon, she teaches courses on international relations, transitional justice, human rights, international organizations, civil wars and U.S. foreign policy. In 2016-17, she won Kenyon's Trustee Teaching Excellence Award for junior faculty.
McAllister's current research focuses on whether, how and when international criminal tribunals affect violence against civilians and peace processes. Her work draws on extensive archival and interview data collected throughout the Netherlands, Croatia, Bosnia and Herzegovina, Kosovo, Serbia, and Macedonia. The Woodrow Wilson International Center for Scholars, National Science Foundation, the American Association of University Women and the American Council of Learned Societies have all supported her research.
---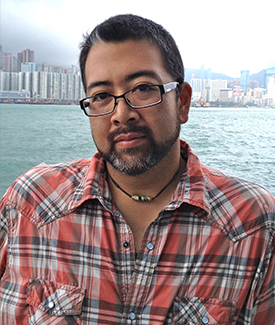 IRA SUKRUNGRUANG
B.A. Southern Illinois University Carbondale; M.F.A. Ohio State University
Sukrungruang is the author of three nonfiction books: "Buddha's Dog & Other Meditations," "Southside Buddhist," and "Talk Thai: The Adventures of Buddhist Boy"; the short story collection "The Melting Season" and the poetry collection "In Thailand It Is Night." He is the recipient of the 2015 American Book Award, New York Foundation for the Arts Fellowship in Nonfiction Literature, an Arts and Letters Fellowship and the Emerging Writer Fellowship. Sukrungruang's work has appeared in many literary journals, including Post Road, The Sun and Creative Nonfiction. He is the president of Sweet: A Literary Confection, a 501(c)(3) nonprofit organization.
The Thomas Chair in Creative Writing was previously a position shared between one part-time faculty member and one part-time visiting professor. Recently, the Department of English reconfigured the position for a single full-time faculty member in residence at Kenyon year-round, "to ensure a more stable curriculum and to provide more consistent mentorship to our creative writing students," said Associate Professor of English Jené Schoenfeld, chair of the department. "We conducted a search in 2018-19 for a colleague to fill this position, and were delighted to welcome Ira Sukrungruang to our department this year," she added.