From The Kenyon Review - December 23, 2015
Each year we ask Kenyon Review editors, staff and trustees to recommend books that add to the richness of life, in the hope that their best reads may inspire yours. Here's our selection of tempting titles for winter reading, just in time for the holidays:
David Lynn '76 P'14, Editor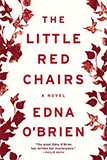 Kent Haruf died just a year ago. The terrific book on which his quiet fame rests is Plainsong. But his final novel, Our Souls at Night, published posthumously last spring, is brief, lyrical, wise, lovely. Two people have lived their lives separately in Haruf's fictional town of Holt. They come together tentatively and then, all too briefly, passionately in old age. Their tenderness, and their families' inability to comprehend it, is deeply moving.
We all, well certainly I, have gaping holes in our reading history. Much as I've loved the 19th-century novel, I'd never plunged into Anthony Trollope. So last summer I tackled Phineas Finn: The Irish Member. What a delight. Not Dickens or Eliot or Thackeray — Trollope has a light touch and a deft understanding of human desire. As good a beach or snow-bound read as you'll find.
Linda Gregerson has long been one of our most gifted poets. Deeply learned as a scholar, she is also playful and deft and wickedly funny. Her long awaited Prodigal: New and Selected Poems is one of the outstanding poetry collections of the year.
David Baker, Poetry Editor
I love the weird little novels of César Aira, and Dinner is his latest translated into English. He's published 90 books in Argentina; each is quirky and complex. In Dinner: are they valuable toys, are they zombies, or is the bankrupt-bachelor-protagonist just off his rocker?
My vote for the unacknowledged genius of the contemporary American story is Mary Hood, whose compassion and artistic power recall Eudora Welty. A Clear View of the Southern Sky shows the possibilities that reside in character, plot, design, with an unrelenting investigation of gender and power in the new South.
Reginald Dwayne Betts' Bastards of the Reagan Era reaches across cultural, racial and economic walls. His poems accrue into name-by-name indictments of the bastards (Cheney, Rumsfeld, etc.) who fought self-perceived enemies, here and abroad, including those who still fall victim to "wars" on drugs and poverty. Betts makes new music out of voices from behind bars, on street corners, all around the "city that nearly broke me."
Linda Gregerson's Prodigal: New and Selected Poems is one of the most important new-and-selected gatherings of poetry in the past decade. She's a virtuoso of the blended narrative, a master of the marriage of syntax and line, a poetic architect of form and voice.
Caitlin Horrocks '02, Fiction Editor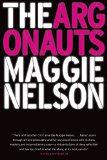 Two recommended books that are dazzlingly smart, while also bringing the heart to the page alongside the head: Maggie Nelson's The Argonauts (a "genre-bending memoir," Graywolf Press calls it), and Lindsey Drager's debut novel, The Sorrow Proper (Dzanc Books). It's lazy to simply quote from Nelson's blurbs, but I don't know how to improve on Kim Gordon calling The Argonauts "a romantic, intellectual wet dream." Lindsey Drager's Winter 2014 KROnline story, "The History of Risk and Recklessness," will give you a taste of the originality, precision and incisive wisdom on display in The Sorrow Proper, a novel in which realities split and tangle, featuring two lovers each mourning the other's death.
Geeta Kothari, Nonfiction Editor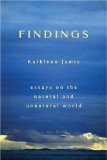 In Findings: Essays on the Natural and Unnatural World,Kathleen Jamie, a Scottish poet, examines the external world. Even as she travels in search of the extraordinary, such as sunrise at a Neolithic tomb, she finds beauty in ordinary things like the cobweb under the gutter of her house. The title essay remains my favorite, if only because Jamie manages to find beauty in the plastic debris (bollards, a doll's head) washed up on a beach.
For something completely different, I recommend Toi Derricotte's The Black Notebooks: An Interior Journey, a collection of essays and fragments culled from her journals. Derricotte, a light-skinned black woman, examines her own and others' racism. The book covers a range of experiences — in her neighborhood in New Jersey, at the university where she teaches, in the classroom, at an artists' colony — but Derricotte somehow avoids sentimentality. This isn't an easy book to read, but it remains as relevant today as it was 20 years ago.
Sergei Lobanov-Rostovsky, Associate Editor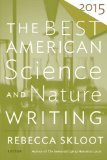 I've been up to my auricles in science writing for our upcoming special issue, so let me recommend the varied pleasures of the short essays in The Best American Science and Nature Writing series. This year's edition, edited by Rebecca Skloot, contains terrific essays by Atul Gawande, Elizabeth Kolbert, Seth Mnookin, Michael Specter, and many others. Reading through it is like browsing a vast library, allowing the fascinations of these talented writers to lead you into strange corners and sudden pools of light. "Like the toad, curiosity is a strange beast," writes Kim Todd in "Curious." "The investigating mind moves like a sleek little mammal, a mink maybe, rubbing up against things in the dark, trying to discover their shape, occasionally ripping with sharp teeth and pawing through the opening." These are essays that arouse that sly animal in our mind, then satisfy its hungers.
Kirsten Reach '08, Associate Editor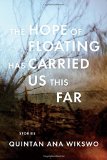 "These secret specimens of lost worlds, of cartography and discovery and longing," one of Quintan Ana Wikswo's characters says — referring to a pack of letters, but also tidily summarizing the author/artist's new book from Coffee House. The Hope of Floating Has Carried Us This Far balances intimate stories with surreal photographs, an otherworldly kind of pleasure.
Wave Books recently published Supplication, which makes this the perfect moment to read the Stars Seen in Person: Selected Journals of John Wieners just out from City Lights. Beware: the electric energy of this avant-garde poet's early work could give you static shock. He articulates so well the heady struggle between writing aspirations and his perceived failures. But he's not immune to heartbreak, addiction or leaving work unfinished (memorably, one story about a man who is addicted to taking swan boats in the park). There's a gritty glamour to Wieners' journals, which Fanny Howe called "Letters to a Young Poet in reverse."
G.C. Waldrep, Editor at Large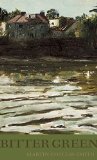 Martin Corless-Smith, Bitter Green (Fence). Corless-Smith has been publishing lyrically burnished, erudite poetry for years now, but this formally virtuosic long poem deserves a larger audience. There's a battle between loss and beauty somewhere behind these gorgeous lyrics; I think beauty wins, in the end — but the breathless competition made this one of the very few poetry page-turners I've read in recent years.
I'm always on the lookout for neglectorinos. The new Frank Stanford Collected Poemsfrom Copper Canyon, Wong May's Picasso's Tears from Octopus, Michael Benedikt's Time is a Toy from Akron and the re-issue of Barry MacSweeney's Wolf Tongue: Selected Poems by Bloodaxe were all occasions for excitement and exploration — of thinking about where American or British poetry could have gone, but didn't. The latest is Bedouin of the London Evening by Rosemary Tonks (Bloodaxe), a rising star in British poetry in the 1960s whose abrupt and total withdrawal from the literary world circa 1972 makes her Britain's Laura Riding Jackson.
Katharine Weber, Editor at Large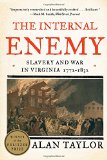 To the Lighthouse by Virginia Woolf. As a novelist, I never tire of being dazzled by Woolf's extraordinary ability to conjure time and space and consciousness. Like Lily Briscoe, as I struggle endlessly with my own art I both yearn for and am confounded by the power of Mrs. Ramsey's easy grace and generosity.
The Internal Enemy: Slavery and War in Virginia, 1772-1832 by Alan Taylor (Norton). Winner of a 2014 Pulitzer, this is a startling account of how slavery in Virginia played a huge part in the War of 1812. The British offered freedom to runaway slaves not only for moral reasons but also as a strategy of disruption to Virginia's economy. Slaveholders became gun owners, afraid that their slaves, who outnumbered them significantly, would not only flee but also turn on them. Here are the origins of two unending conflicts in America — guns and race.
Abigail Wadsworth Serfass, Managing Editor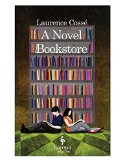 It's not recently published, but I want to recommend A Novel Bookstore by Laurence Cossé (Europa). Two book lovers decide to open a bookstore in Paris which will only stock literary masterpieces; they form an anonymous committee of their favorite living novelists who each choose their top 300 books, those books are ordered, and the bookstore opens to great acclaim. However, there are those in French literary society who cannot stand the judgment inherent in such an arrangement (especially those writers of pulp fiction and romance who are not included on the bookstore's shelves). Soon the committee members find themselves in deadly circumstances, as someone is trying to silence them one by one. I enjoyed both the mystery at the center of the story and the extended meditation on the power of great literature.
Anna Duke Reach P'08 '11, Director of Programs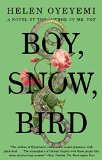 Boy, Snow, Bird by Helen Oyeyemi. A motherless 15-year-old girl named Boy draws the reader into the dark woods of this Grimm fairy tale. The forest of make-believe is a conceit to explore race and identity, crossing and recrossing the liminal line between beauty and the beast.
What We See When We Read by Peter Mendelsund. How do words on the page translate into images in our mind? One of Knopf's leading book-jacket editors examines visual memory of readers, asking clever questions about how we imagine our favorite characters and scenes.
Madness, Rack, and Honey: Collected Lectures by Mary Ruefle. Ruefle's poetic reflections often cite writers and artists to explore how our minds work with words that inspire pleasure. For example, Cy Twombly quotes John Crowe Ransom, "The image cannot be dispossessed of a primordial freshness which ideas can never claim." One artist's words stitch into the mind of another with poetic thread.

Hilary Plum, Book Review Editor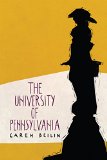 I'd lived in Philadelphia for two years before Caren Beilin's singular novel The University of Pennsylvania appeared and wrote itself, at least for me, into the living story of the city of Philadelphia. Its dense, intricate prose pulses worlds into being: the history of surgical education, of George Fox, William Penn, gelatin factories, the industrial age — all radically re-envisioned through the eyes of the young women at the novel's center, one of them most strikingly afflicted with womb duplicatum. Beilin's sentences are wondrous, close to palpable. A tour guide to pursue.
Some years ago on the KR blog I wrote about Philip Metres's profoundly haunting and haunted abu ghraib arias, a work for which I ongoingly feel something beyond grateful. Metres's Sand Opera includes that earlier chapbook amid a commanding range of poems, to create a whole I wish to press into hands near and far. Metres offers a complex document of both daily life and the horrors of history, a work of lyric resistance to the immense violence and rhetorical untruths of the "war on terror." The book that results possesses a grace I cannot yet describe.
Joyce Carol Oates, Advisory Board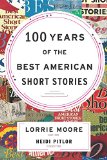 I love anthologies — in fact, I have edited several, always with much enthusiasm. So it seems appropriate to name Lorrie Moore's 100 Years of The Best American Short Stories, which contains a virtual mini-biography of the revered editor Martha Foley; The Pushcart Prize XL: Best of the Small Presses 2016, ed. Bill Henderson; and The Best American Mystery Stories 2015 ed. James Patterson and Otto Pensler. An outstanding biography is The Last Love Song: A Biography of Joan Didion by Tracy Daugherty.
Nancy Zafris '76 H'93, Advisory Board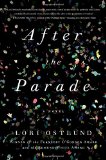 Carved from gorgeously wrought sentences, After the Parade is Lori Ostlund's debut novel after her multi-award winning collection of stories, The Bigness of the World. Ostlund's recognizable humor and wisdom inform this bildungsroman of one of life's unheeded characters, someone who in Ostlund's hands becomes compelling and unforgettable.
Siamak Vossoughi is the first writer to win the Flannery O'Connor award for a collection of short shorts, Better Than War: Stories. Many of these narratives feature Iranian immigrants making new lives in America. This global perspective ripples out from the focus on interpersonal relationships and the hard and funny truths found therein.
Readers who loved Virginia Pye's first novel about a driven and crazed American missionary in post-Boxer Rebellion China can revisit that land in Dreams of the Red Phoenix. In 1937 the Japanese are invading and both Americans and Chinese are imperiled. A gritty and authentic everydayness suffuses this tense page-turner.
Maggie Smith, Contributing Editor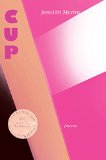 " . . . stanzas, rooms, lives. / And you, toiling to make it better, / whatever your it is. Each has a cup." I'm so taken in by Jeredith Merrin's third book of poems, Cup. These poems on aging, love and landscape are formally rigorous but never stodgy; seriously moving but also witty. It's a stunner.
I've also been enjoying Joseph Massey's Illocality. These spare, meditative poems — organized according to season — are lessons in pacing and compression. They feel pure and true. Here's a taste: "To walk into it— / breathe the frequencies that knot the air, another / animal baffled to be an animal."
Ada Limón's Bright Dead Things deserves all the attention it's been receiving. A finalist for the National Book Award in Poetry, this book has found a permanent place in the bag I carry each day. Perhaps it will find a permanent place in yours. Make room for it.
Daniel Torday '00, Contributing Editor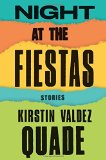 I try to read as much new poetry as I can, and I was floored by Lauren Goodwin Slaughter's debut collection a lesson in smallness, out this fall. National Book Award finalist Bruce Smith compares her to Rilke, which feels apt. Her poems are lyrical and funny, wry and wise, full of beautiful observations, and stanzas spare and clean as Kay Ryan's or AR Ammons's. In fiction, my favorite story collection I've read of late is Kirstin Valdez Quade's debut, Night at the Fiestas. A review in the New York Times Book Review said there are "three legitimate masterpieces" in the book — and I might say there are more like seven or eight. Go read it.
Erick P. Gordon, Trustee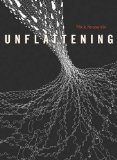 Unflattening, by Nick Sousanis (Harvard University Press), is the most compelling doctoral dissertation you'll ever read. This graphic novel, which began as Nick Sousanis' doctoral dissertation at Columbia University, explores how knowledge is made, specifically in the intersection of image and utterance in the making of meaning. A modern day mashup of philosophy and critical theory, there is poetry at work in this contemplative comic book that offers as fresh a take on the genre as Spiegelman's Maus did when it first hit the bookracks in 1991.
Alva Greenberg '74 P'02 '04, Trustee Emerita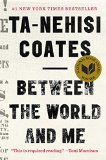 Claudia Rankine's Citizen: An American Lyric and Ta-Nehisi Coates's Between the World and Me explore the black experience, ranging from daily slights to the life-threatening reality of growing up black in America. They demonstrate how racism is woven into the fabric of our society from its formation to the present day.
On a somewhat similar track, in terms of knitting the past to the present, I recommend the graphic novel Here by Richard McGuire. It is a game changer for that genre, and a wonder to experience and think through.
I am in the middle of listening to The Boys in the Boat, by Daniel James Brown, and loving it. Great story and great history lesson.
Kimiko Hahn, Trustee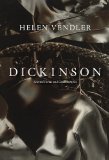 A couple years ago my professor-husband recommended Helen Vendler's book on Emily Dickinson, Dickinson: Selected Poems and Commentaries, and ever since, I keep it on my desk for Dickinson fixes. Vendler's essays are good old-fashioned close readings that offer access to our tell-it-slant poet. She unravels the mysteries even as she cherishes and protects them. (I use this in my graduate poetry workshops and craft classes, so now my students are Vendler disciples.) Last week I cracked open her work on Shakespeare's sonnets and although I am not far in, I feel confident recommending it, too!
Lynn Emanuel's The Nerve Of It is unique in selected collections: instead of choosing her favorites and lining them out chronologically, she laid the poems out on her floor to see how to reimagine this as a new collection — taking Rukeyser to heart: "in books, poems proceed by linkage or collision." And so, in this collection, the poems acquire a new nervy energy.
Stella Ryan-Lozon '13, Assistant Managing Editor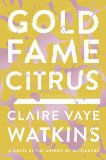 Miranda July's debut novel, The First Bad Man, is a painfully hilarious read that I didn't want to end. It is beautifully written and is the most unsettlingly honest book I've read this year. Keeping with the theme of debut novels by female writers, I'm currently reading Gold Fame Citrus, by Claire Vaye Watkins. Set in drought-ridden Southern California, this book is hypnotizing, mythical and delirious, all while managing, at times, to be horrifyingly funny.