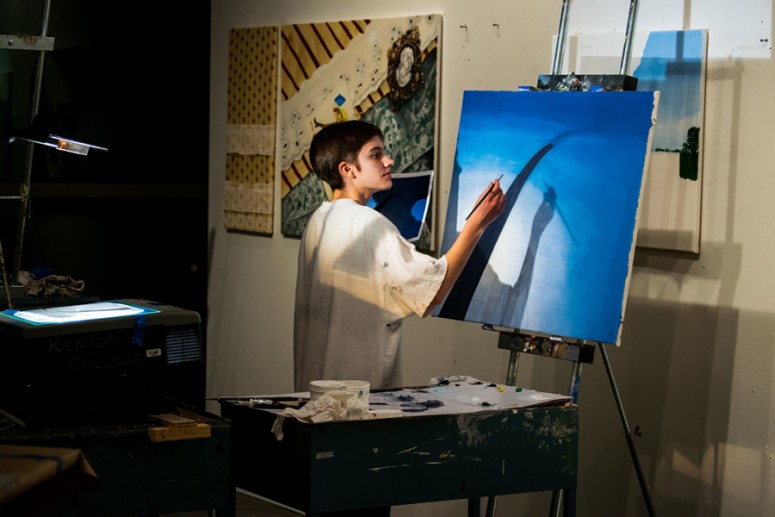 From Kenyon News - December 17, 2018
Each December, senior studio art majors invite members of the campus community into their Horvitz Hall studios for a chance to see their work in progress — projects that will be further developed and refined before culminating at the spring exhibition.
Nearly two dozen students majors displayed their work at this year's Open Studio: Leah Adekunle-Raji, Kaylin Allshouse, Audrey Avril, Olivia Biel, Cat Carroll, Sarah Dendy, Jacqueline Dicks, Oscar Dow, Emily Fritze, Sarah Gaglione, Ali Georgescu, Max Humphrey, Anastasia Inciardi, Sophia Kuvan, Erica Littlejohn, Samantha Montoya, Michaela Orr, Rose Rumora, Sarah Sklar, Alana Zack, Kate Zibas and Anna Zinanti. Also on view was work completed in art classes including "Installation Art" and "Book Arts."
The night before Open Studio, as students hurried to prepare their pieces, photographer Ella Musher-Eizenman '22 captured the quiet intensity of Horvitz Hall through the following images.