From The Kenyon Review - December 18, 2017
Whether you're compiling a holiday gift list or hunting for a good read as the new year approaches, you can count on the Kenyon Review's editors and staff for wonderful suggestions in fiction, poetry, memoir and more. Our end-of-the-year list includes a lot of recently published work but some old favorites, too. Take a look! You'll find yourself saying, again and again, "I've got to read that!" Happy holidays and happy reading!
DAVID LYNN '76, EDITOR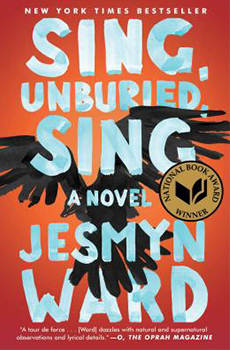 I try not to praise books that have already received wide attention, but "Sing, Unburied, Sing" by Jesmyn Ward warrants the extra shout-out. It may well be the most powerful and important American novel since "American Pastoral" or "Beloved." Others have spoken of its Faulknerian resonances, but it also creates a viscerally potent drama of intermingled race, love, drugs, family, and community in the contemporary Deep South.
"Manhattan Beach" by Jennifer Egan is a wonderful, lyrical, rather old-fashioned story, set in wartime Brooklyn, and great fun.
Shaker Heights may be an unlikely setting for a plot that begins with a seemingly simple act of arson and then gradually unfolds into greater and greater complexity, but "Little Fires Everywhere" by Celeste Ng shows that powerful dramas can be set most anywhere.
DAVID BAKER, POETRY EDITOR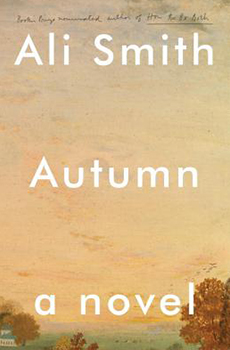 Four days into vacation this May on a quiet island, I blew out my ankle. "So read," said Page, handing me "Autumn" by Ali Smith. Who? I started this soulful, gentle, wildly inventive novel and finished the next day. Then I read it again. Remember those terrific moments when you get swept up by a new writer and go read everything? For me the Hardy Boys in grade school, Herman Hesse in high school, Faulkner in college. Since June I've read seven of Ali Smith's books, working back through "How to be Both" and "There But For The," past "Artful" (a novel? lectures? memoir?) to her first novel "Like." I'm dying for "Winter," due this January, the second of a planned seasonal quartet. I believe this fifty-something Scottish novelist may be one of our era's great writers: sly (without guile), dramatic (without cruelty), brilliantly imaginative (without academic smarm), fluid in her treatment of character, time, setting, identity (without cheap tricks). Let me know what you think.
CAITLIN HORROCKS, FICTION EDITOR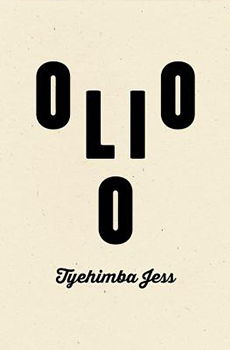 Tyehimba Jess's "Olio" has received a host of major poetry awards, none of which prepared me for its dazzling shape-shifting: I felt at different times like I was reading an essay, a story collection, or an immersive novel packed with memorable characters. An act of reclamation and transformation, the book pairs formidable research and imagination to breathe intense, complicated magic into the lives of people who were too often reduced to caricatures in their performance personas and in the historical record.
The thwarted, painful love in Marian Crotty's Kenyon Review story "Kindness" (Sept/Oct 2017) appears in abundance in her debut story collection, "What Counts as Love." The stories differ in setting and predicament, but each has a meticulous, vividly imagined, and deeply felt sense of character, place, and complex conflict.
GEETA KOTHARI, NONFICTION EDITOR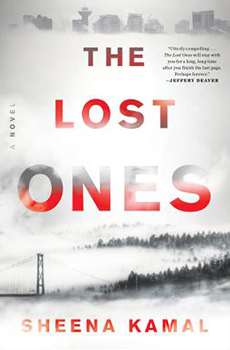 I picked up Canadian writer Sheena Kamal's mystery "The Lost Ones" for its plot and Vancouver setting. Both plot and setting, however, are secondary to the book's narrator, Nora Watts. A recovering alcoholic of mixed race, Nora lives in the basement of an office building with her beloved dog, Whisper. A phone calls sends her on a quest for the daughter she gave up for adoption sixteen years earlier, a quest made more dangerous by some bad decisions Nora makes. Nora is flawed and difficult and completely engaging.
The opposite of plot-driven, Dani Shapiro's memoir "Hourglass: Time, Memory, Marriage" draws on entries from a journal she kept while on her honeymoon and the work of other writers, in order to explore the mysteries of her eighteen-year marriage. The prose is lovely, and Shapiro is equally honest and restrained. For the craft alone, writers of memoir will find this instructive.
KIRSTEN REACH '08, ASSOCIATE EDITOR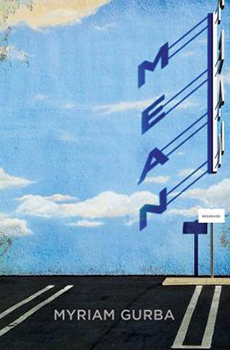 Myriam Gurba's "Mean" (Emily Books) is one of my favorite books of 2017. It's honest, brutal, and crackingly funny; Gurba tackles hard subjects and ugly adolescent intimacies in short sentences you'll have no choice but to read out loud to strangers and repeat to yourself, quietly, later.
After reading "New People" (Riverhead) on an airplane — and recommending it to the air traffic controller through the window — I'm on a Danzy Senna kick, careening through her short stories and back to her first hit, "Caucasia." I only wish I'd looked her up after her introduction to the New Directions reissue of Fran Ross's "Oreo."
Be on the lookout for Hernan Diaz's short story in our pages next year. Until then, thank goodness we have "In the Distance" (Coffee House), his first novel — a sensitively written, often harrowing odyssey through the desert — which will have made ten more year-end lists since breakfast.
JANET MCADAMS, EDITOR-AT-LARGE
Christina Crosby's memoir, "A Body, Undone: Living on After Great Pain," is no generic tail of brave resilience in the face of catastrophe — here the paralysis that followed the author's 2003 bicycle accident — but an unflinching look at "grievous injury." Crosby, a scholar of Victorian literature, refuses to sentimentalize disability, her own, her brother's, or her caregiver suffering the "slow death" that grinds down the working poor in U.S. America.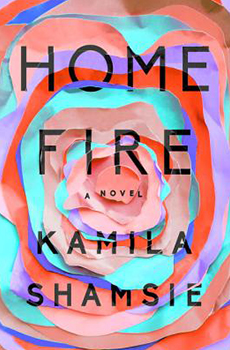 I have long been a fan of Kamila Shamsie, in particular her 2009 "Burnt Shadows," with its extraordinary historical and geographical sweep. Her taut new novel, "Home Fire," is a retelling of Antigone, set in London, Raqqa and Karachi. The novel's meditations on grief are among its most memorable moments: "Grief was the deal God struck with the angel of death, who wanted an unpassable river to separate the living from the dead. . . . Grief was what you owed the dead for the necessary crime of living on without them."
I've just discovered there's a third book — "Every Hidden Fear" — in Linda Rodriguez's series of smart and beautifully paced mysteries featuring Cherokee detective Skeet Bannion, and who doesn't love a good mystery? I'm looking forward to "Every Hidden Fear," but if you're new to the series, I'd start with the first one, "Every Last Secret."
NATALIE SHAPERO, EDITOR-AT-LARGE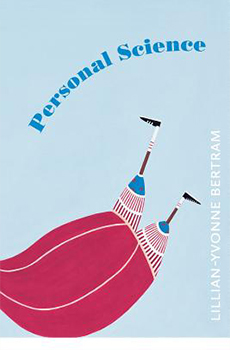 I recommend two very different books about the human body. Thomas W. Laqueur's "The Work of the Dead: A Cultural History of Mortal Remains" is a fascinating overview of various historical forms of reverence and rejection, and it also offers some high-grade zippy Diogenes anecdotes to bust out at holiday parties. And Lillian-Yvonne Bertram's poetry collection "Personal Science" includes the amazing "Forecast," a sprawling prose meditation on the simultaneous durability and transience of systems of weather, systems of security, modes of transport, and our own material makeups. Get it!
G.C. WALDREP, EDITOR-AT-LARGE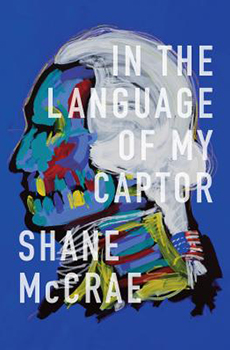 My pick (since we last gathered) is Shane McCrae's "In the Language of My Captor," one of the strongest books of American poetry I've read in the past few years. This summer I reread many texts, from Dorotheos of Gaza (a sixth-century Palestinian monk) up through all of Edmond Jabès in translation. Speaking of translations: the new Marosa di Giorgio translation, entitled "I Remember Nightfall" (from Ugly Duckling), is also worth anyone's time — anyone, that is, who devoured di Giorgio's "Diadem," which came out a few years ago from BOA Editions and remains the best gateway, I suspect. Jeannine Marie Pitas's new offering permits the reader to move more methodically through di Giorgio's mythic over- and underworlds, as she herself did (and presumably intended).
KATHARINE WEBER, EDITOR-AT-LARGE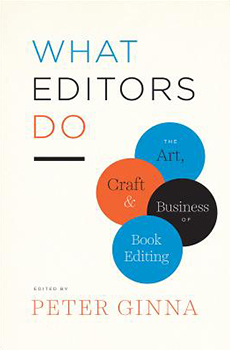 Writers often have to remind themselves that writing is an art, but publishing is a business. Smart and experienced writers know that good editing is an essential force in creating a successful book. "What Editors Do: The Art, Craft, and Business of Book Editing," edited by Peter Ginna (the editor who took a chance on my first novel), is an elegantly assembled anthology of twenty-seven insightful and informative essays by a cross-section of publishing insiders. It's an indispensable resource for anyone contemplating either publishing a book or making a career in publishing.
"The Ninth Hour" by Alice McDermott, a story of Irish Catholics in Brooklyn in the first parts of the twentieth century, is a finely-grained contemplation of the conflicts between worldliness and spiritual devotion — and how varieties of compromise are the most humane choices. McDermott is a novelist perpetually examining what her characters hope for, what torments them, what comforts them. "The Ninth Hour," her seventh novel, is her most graceful and subtle yet.
KATHERINE HEDEEN, TRANSLATIONS EDITOR
Martha Collins and Kevin Prufer, eds. "Into English: Poems, Translations, Commentaries." Graywolf Press, 2017. Jerome Rothenburg. "Technicians of the Sacred: A Range of Poetries from Africa, America, Asia and Oceania, Revised and Expanded, 50th Anniversary." University of California Press, 2017.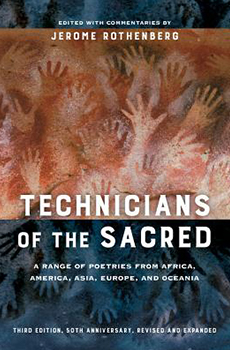 Two books — one turning fifty, the other just a few months old — both venturing to proclaim in their own way that poetry too is the art of translation. "Technicians of the Sacred," Jerome Rothenburg's revolutionary, highly influential anthology of world poetry shattered "primitive" in 1968 and still rings true fifty years on. Into English, though much more conventional in scope, does the valuable work of making the poet-translator visible. The commentaries are particularly fascinating for readers who are curious about the complexities of translational process.
ADAM CLAY, BOOK REVIEW EDITOR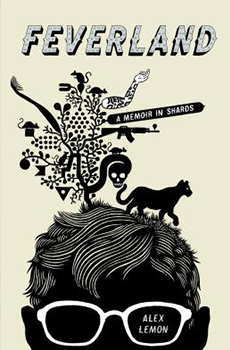 My first recommended book is Alex Lemon's "Feverland: A Memoir in Shards." It's unlike any memoir I've read before — through juxtaposition and shards, Lemon strikes a balance between the darkest and the best points of life.
I've also been reading Meagan Cass's "ActivAmerica," which won the Katherine Anne Porter Prize in Short Fiction. I really admire the way she uses sports as a mirror for considering social and political issues, and the stories have a wonderful (and dark) sense of humor.
Finally, I recommend Kate Greenstreet's "The End of Something," a collection that concludes a four-book series. Though it's a conclusion, Greenstreet's use of fragmentation explores the possibilities that can come from endings. It's a book that asks the reader to trust it, but as in all of her work, Greenstreet creates a strong sense of trust from the very beginning.
COREY VAN LANDINGHAM, BOOK REVIEW EDITOR
This fall I was more than ready for some humor, and became engrossed in Byron's "Don Juan" for the first time. It's difficult not to read each stanza's final couplets out loud (in the midst of a shipwreck, for instance: "They grieved for those who perish'd with the cutter, / And also for the biscuit casks and butter"). Witty, virtuosic, surprisingly gorgeous at times — and is there a better time than the holidays to steep yourself in complaint?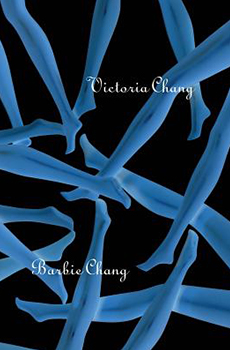 For a much more recent release, Victoria Chang's "Barbie Chang" is a brilliant follow-up to "The Boss." These poems, too, contain a dark humor and an impressive wit, and their unpunctuated cadences will infiltrate your own sense of language.
As a way to survive the winter, I often find myself pre-ordering spring releases (there will be a spring!). This year, the anticipation of Mario Chard's "Land of Fire" is getting me through.
ABIGAIL WADSWORTH SERFASS, MANAGING EDITOR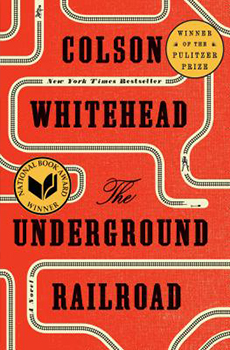 "The Underground Railroad" by Colson Whitehead was the most clever, challenging and provocative book I read this year. Whitehead's creation of a world just slant of reality jolts the reader into a deep and visceral engagement with slavery's horrors. On a lighter note, Tana French's "The Trespasser," the sixth in the Dublin Murder Squad series, is a return to form for one of my favorite mystery novelists. French keeps the reader guessing about not only the murderer, but also the reliability of the narrator, which makes the whole experience of reading the book delightfully unsettling.
ANNA DUKE REACH, DIRECTOR OF PROGRAMS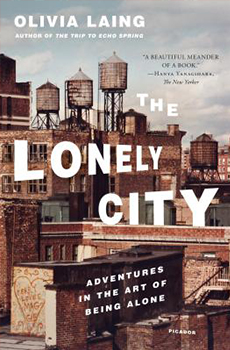 "The Lonely City: Adventures in the Art of Being Alone" by Olivia Laing. In her idiosyncratic merge of memoir, biography, and philosophy Laing explores urban aloneness through cultural icons. Focusing on Edward Hopper, Andy Warhol, Henry Darger, David Wojnarowicz, and others, she considers how each might help her out of despair. Her meditations on loneliness reveal the value of being alone for artists and writers in New York City and just about everywhere.
"Float" by Anne Carson. A collection of poetry chapbooks may be read in any order, as they "float" inside a clear slipcase. Originally written for stage presentation, this collection invites Zeus, Proust, Gertrude Stein, Wally Shawn and Carson's Canadian uncle to enliven imagination.
ELIZABETH DARK, ASSOCIATE DIRECTOR OF PROGRAMS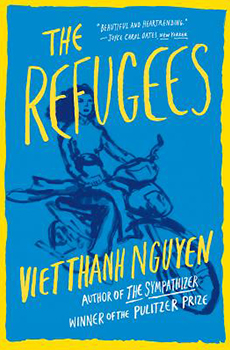 In Viet Than Nguyen's brilliant collection of short stories, "The Refugees," Nguyen's characters, all displaced in America after the Vietnam War, try to navigate a daily life in the present while being haunted by the devastation of the past, the aftershocks of which are remembered more clearly by their bodies than by their minds.
"The Origin of Others," Toni Morrison's collection of essays from her 2016 Norton Lectures at Harvard, is a timely and thoughtful mixing of memoir with cultural and literary analysis in which Morrison explores the geneses of our need to belong and our tendency to deny another's personhood, thus creating a perception of others as Others.
And finally, "Joy," a poetry anthology edited by Christian Wiman, is my gift to most family members this holiday season. Worth its hardback price for Wiman's opening essay alone, the book offers work by poets from Mahmoud Darwish to Denis Levertov, from Seamus Heaney to Rita Dove, all inviting the reader to join Wiman in considering "what might that one word, in these wild times, mean?"
DAVID BERGMAN, ADVISORY BOARD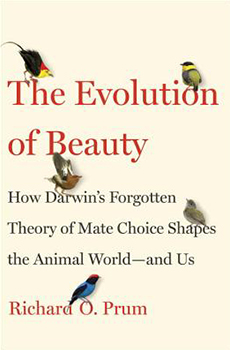 The most exciting book I've read in years is Richard O. Prum's "The Evolution of Beauty," which revives a Darwin theory ignored since his time. Darwin couldn't explain peacock feathers as merely a survival strategy. The display behavior of males had to be linked to a peacock's sense of beauty, and the most beautiful would be advanced even at the cost of adaptation. Aesthetics is in our genes. Beauty is part of our development, Prum and Darwin argue.
I picked up a copy (the twentieth printing) of Archibald MacLeish's "JB," one of the most celebrated and forgotten work of the fifties. Why it has lost favor is obvious, but it has an ambition and sense of history which so much drama lacks.
HONORÉE FANONNE JEFFERS, ADVISORY BOARD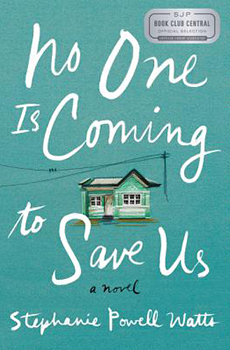 Stephanie Powell Watts, "No One is Coming to Save Us." Though it is a reimagining of Fitzgerald's The Great Gatsby, this first novel by Watts stands wholly on its own. Set in a small North Carolina town that once was a hub of the furniture-making industry, the book centers on African American characters who pine for more than what they have. One wants money and property, another a child, and everyone is longing for rescue. Throughout, the emotional vulnerability of Watts's prose is an utter joy.
REBECCA MCCLANAHAN, ADVISORY BOARD
Shaped from seven books and nearly fifty new poems, Fleda Brown's "The Woods Are on Fire: New & Selected Poems" opens with an quotation from the Buddha that begins, "All things, oh priests, are on fire," a perfect entry for a poet with a mind so combustible, it ignites "all things" into flame by the force of its attention and focus.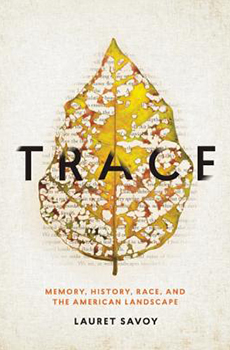 The title of Lauret Savoy's "Trace: Memory, History, Race, and The American Landscape" suggests the range of the nine essays that form a mosaic as complex as the questions she poses. Part memoir, part historical inquiry, part geological dig, Trace proves that "each of us is implicated in locating the past-to-present."
Shaken by the political shifts of 2016-2017, I returned to E.B. White's prescient and still timely monograph, "Here is New York," in which he reminds us that "the collision and the intermingling of . . . so many races and creeds make New York a permanent exhibit of the phenomenon of one world."
ROGER ROSENBLATT, ADVISORY BOARD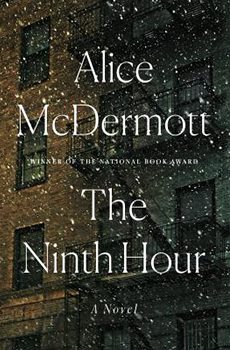 Two things I'd commend to my fellow Kenyon Review devotees. The first is Alice McDermott's new novel, "The Ninth Hour," which lives in two realms — that of the living and the dead, like most things Irish. A suicide occasions reverberations among several generations. Brooding coexists with the getting-on-with-it, and all is transformed by the gentle wisdom of a nun, Sister Jeanne, who advises that we give up the idea of heaven for terrestrial love. Like all things McDermott, a beautiful tale told beautifully.
And as long as my Irish is up, I suggest that one read (or reread) Patrick Kavanagh, the novel "Tarry Flynn" and the poems, two in particular, "On Raglan Road" and "The Great Hunger." I know that when asked who is your favorite Irish poet, one is to supposed to pipe up with Yeats. But the older I get, the better Kavanagh seems, and there's something darkly appealing about a man whose heart is as easily broken as it is made cold.
NANCY ZAFRIS, ADVISORY BOARD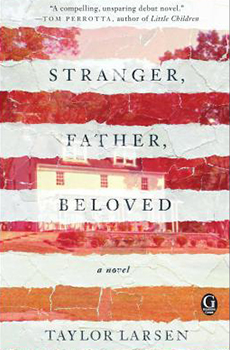 One of Huffington Post's hottest reads of the summer also qualifies as a wintry treat. You could say that Taylor Larsen's debut novel "Stranger, Father, Beloved" is about family relationships. It starts out with a typical domestic event: a party. And typical moments occur, the protagonist catching his daughter's face at the window, his wife's expression as she talks to a guest. But the protagonist turns over these moments and keeps turning them over. His everyday disquietude gains an obsessive momentum. The magic here is that the reader experiences a smile of recognition at these moments, only to watch them wind through surreal territory toward the cusp of mental illness. Not a week goes by when this reader doesn't revisit one of Larsen's seemingly innocent insights.
EJ LEVY, CONSULTING EDITOR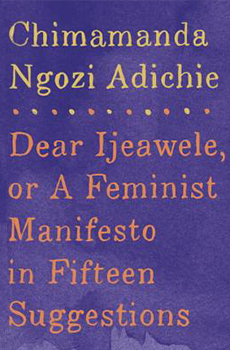 Among the books that have seen me through this rage-filled year in America is Elena Ferrante's "Days of Abandonment" (Europa, 2005) a novel about a betrayed wife, who descends into fury. Unlike the cultural panoramic of Ferrante's Neapolitan quartet, "DOA's" view is radically constricted, myopic, but there is something tonic in its unapologetic embrace of female rage. It's a bit like being hit by a fast train. And walking away better for it. Chimimanda Adichie's "Dear Ijeawele, or A Feminist Manifesto in Fifteen Suggestions" (Knopf, 2017) offers advice on mothering via letter; after I've read my daughter to sleep, it's the book I keep by my bedside to wake me up: it does. "Be a full person," Adichie writes, before quoting American journalist Marlene Sanders, the first woman to report from Vietnam during the war, "Never apologize for working . . . loving what you do is a great gift to give your child."
MAGGIE SMITH, CONSULTING EDITOR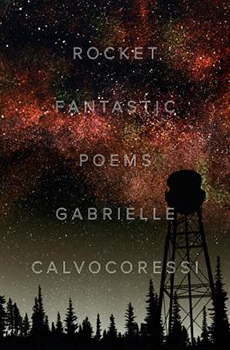 There has been such a deluge of exciting new poetry in 2017, but I've also found myself returning to some particularly delicious collections from the past few years. Right now I'm savoring Gabrielle Calvocoressi's "Rocket Fantastic," Joy Katz's "All You Do Is Perceive" and Kaveh Akbar's "Calling a Wolf a Wolf," among others, and I'm finding in these collections poems full of curiosity, wonder, even awe — mental spaces, I think, that make room for joy while not discounting darkness.
If these book recommendations aren't enough for you, new book reviews are posted every Friday on KR Reviews.
Read the Original Post