From The Kenyon Review - June 24, 2020
The Kenyon Review had planned this month to offer its annual list of books recommended for summer pleasure. But, as protests over the killing of George Floyd have continued amid an encouraging chorus in support of the Black Lives Matter movement, the Review decided that this was not the moment to recommend books for casual reading. Instead, editors and friends of the Kenyon Review have offered a revised list of books that may provoke, inform and educate.
---
David Lynn '76, Editor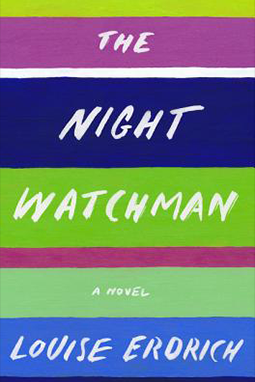 Louise Erdrich's "The Night Watchman" is based on the story of the U.S. government's attempt in the 1950s to "emancipate" (read, erase) all Native Americans by withdrawing any federal recognition or responsibility for their legal status. To my mind, this is one of Erdrich's (many) great achievements. Wrenching, often funny and powerfully luminous, it creates vivid characters and a gripping story that is never didactic. I came away, nevertheless, having learned much that has been largely erased from public recognition. I am grateful.
"The Far Field" by Madhuri Vijay will sweep you into a modern India that, through journey, suffering and discovery, cracks open the hidden secrets of a Kashmir that belongs to a very different world altogether.
"The Yellow House" by Sarah M. Broom. A beautifully written memoir of a New Orleans far from the French Quarter, this book is deeply rooted in a very particular place. We come to know several generations of an African American family who have struggled to endure through hurricanes, segregation and violence.
---
David Baker, Poetry Editor
Poetry is a profound manner of reportage — it can present the facts, sure, but can also articulate the depth of emotional meaning, whether of a moment or a movement. Do you want to know what happened? Read history. Do you want to know what what-happened felt like and meant? That's poetry.
I urge you to deepen your sense of history, and of the present moment, by reading the poetry of Black writers in America. Black Lives Matter is about justice and presence; it is also about the arts. There are so many poets to suggest, but I'll limit my suggestions to three today.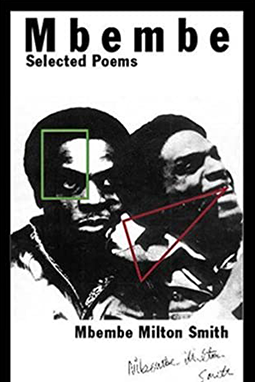 Start at the beginning with Phillis Wheatley (1753-84), the first African American person to publish a book of poems in this country. She was born in West Africa, sold into slavery at about 8 and published her first book in 1773. Second, be sure to find Gwendolyn Brooks's great short book "Riot" (1969, Broadside Press); this three-part poem is not included in its entirety in any of her published Collected or Selected Poems, though it's easy enough to find online. Brooks gives a searing account of the 1968 Chicago race riots. Finally, for another powerful voice, read Mbembe Milton Smith. His "Selected Poems" (1986, BkMk Press) is hard to find, but his work is essential. I was a young poet and student in the late '70s when I got to know him in Kansas City; he helped me hear the music and testimony of both pain and power. Mbembe was 35 when he died in 1982.
---
Geeta Kothari, Nonfiction Editor
Both of my summer reading recommendations give voice to those history has forgotten or wants to forget. "I am writing into the silences, the omissions, what has been left out either intentionally or because by its nature defies legibility. I am writing into the space where one story trails off and another begins," begins Lauren Russell's brilliant second book, "Descent." This hybrid collection of prose and poetry feels both necessary and urgent, and I was struck by Russell's ability to create intimacy within the larger story of the Civil War and its legacy. Using excerpts from her slave-owning great-great-grandfather's diary, archival research and interviews with his descendants, Russell creates a "biomythology," in which her great-great-grandmother Peggy finally gets a place in history.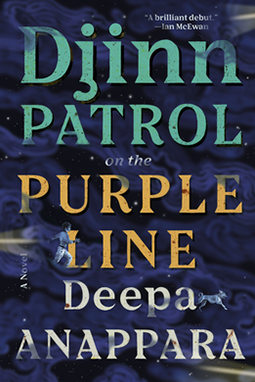 My second pick is the novel "Djinn Patrol on the Purple Line," by Deepa Anappara. I'm generally not a fan of child narrators, but 9-year-old Jai won me over. Set in a smoggy Indian city, the novel tracks the lives of Jai and his friends as young children from their basti begin disappearing. Through Jai, who imagines himself a detective, Anappara balances hope with the grim reality of a world where the police don't care about the poor. I'm not going to say this atmospheric and deeply moving story is a happy one, but it was completely absorbing.
---
Kirsten Reach '08, Fiction Editor
The difficult conversations amidst the pandemic and the police violence of the last few months are enough to draw us back to poetry — Cameron Awkward-Rich's "Dispatch" (Persea) after his reading for Costura Creative, and Nikky Finney's "Love Child's Hotbed of Occasional Poetry" (Northwestern University Press), after her heartfelt conversation with Jericho Brown.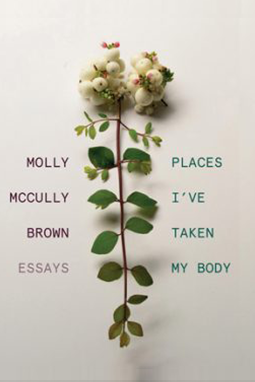 For strength, books of prose by two poets: "A History of My Brief Body" by Billy-Rae Belcourt (Two Dollar Radio/Moon Palace) and Molly McCully Brown's "Places I Have Taken My Body" (Persea) — which will feel like the most important trip you can take this year.
And I'm grateful for these new fiction titles from our contributors: C. Pam Zhang's "How Much of These Hills Is Gold," from Riverhead (she is the author of "The Wolf Girl of Terezia"); John Elizabeth Stinzi's "Vanishing Monuments," from Arsenal Pulp Press (they wrote "Carrying Hands"); and Sara Schaff's "The Invention of Love," from Split Lip ("My Husband's Second Wife" is just out in KROnline).
---
Sergei Lobanov-Rostovsky, Associate Editor
How do we confront historical trauma? How do we find joy at a time when we're separated from each other by our fears? In recent weeks, I've found myself reading three meditations on our troubled history, our consoling present and our anxious future. If you haven't read it yet, Octavia Butler's great novel "Kindred" dramatizes the struggle of a modern consciousness to make sense of the historical reality of slavery. Traveling back in time may sound like a romantic fantasy, but as Butler points out, that's a sign of privilege: Kindred drags a modern African American woman back to 1815 to save a white ancestor from the violence and ignorance that threatens to make a slave-holder of him. Her escape from slavery is tenuous: history has a long shadow, and returning to the present requires violence, betrayal and loss. It's hard to think of a better novel to describe our own moment, as, blinded by tears or lies, we stumble forward and slide dangerously back.
Can there be moments of joy, even when the world seems determined to deny it to you? I've taken refuge the last few weeks in Ross Gay's astonishing "Catalog of Unabashed Gratitude," a series of delirious odes to joy found in simple acts of kindness, the beauty and sweetness of a community orchard, and even the taste of bird shit. Like his wonderful essays in last year's "The Book of Delights," these poems refuse to surrender to despair, but seek out joy by digging down far enough to find the places where their roots are entangled.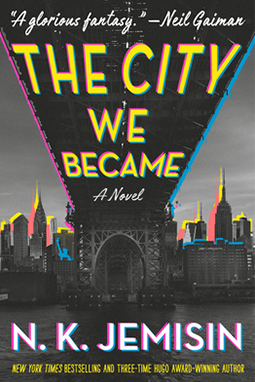 Finally, what novel could be more prescient than N.K. Jemisin's "The City We Became"? Jemisin's New York City is a living organism that must fight off a disease, which can take such familiar forms as police violence or a white woman's merciless privilege. Her novel embodies the city's five boroughs in characters as diverse as its streets, shows them how to find power in unity, then sets them to fight this shape-shifting evil. Some fictions feel prophetic, vividly imagining our age the moment before it happens. Jemisin's novel reads like genre fiction, but also something more ambitious, more literary, and more terrifying, given how recognizable its nightmares look to us now.
---
Katherine M. Hedeen, Translations Editor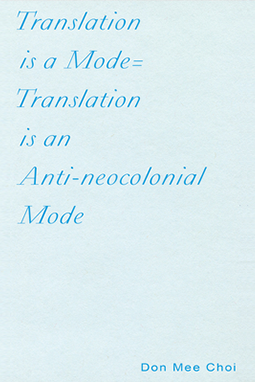 These two recommendations offer defamiliarizing responses to trauma, violence and grief, both personal and political. Choi's treatise on being a Korean poet-translator translating Korean poetry speaks precisely to literary translation's activist role, more relevant than ever right now. McSweeney's poetry collection is a tour de force, forcing us to rethink everything: poetry, loss, language itself.
---
Elizabeth Lowe, Translations Editor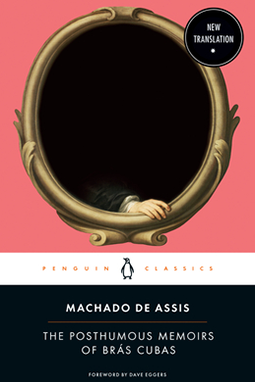 Machado de Assis can be considered a pillar of the Brazilian canon. An Afro-Brazilian who was accepted into white upper class society because of his brilliance, sardonic wit and prodigious literary production, he was consistently "whitened" by his affluent white patrons who rejected his black identity. His photographs were touched up to lighten his skin, and as recently as 2011 a white man played him in a TV commercial. One of his greatest novels, "The Posthumous Memoirs in Brás Cubas" (1881), now in a new translation by Flora Thomson-DeVeaux (Penguin, 2020), is a story told by a dead man who reminisces on his life. Thomson-DeVeaux brings Machado back to life by capturing his mordant, funny and self-deprecating tone. It is a book that must be read for the brilliance of its prose and its powerful testimony to the Black experience in Brazil and the creativity of the country's Black writers and artists.
---
Molly McCully Brown, Kenyon Review Fellow
If I'm being honest, during this sobering and brutal time I've found myself reading — like I'm doing everything else — only in restless fits and starts. And so I've been particularly grateful for the insistent and transfiguring compression of poems, which have continued to find their way in through even the smallest windows in my attention. Two new books, especially, have instructed, and changed, and charged me in recent weeks: Rachel Eliza Griffith's new collection "Seeing the Body" is a remarkable marriage of poems and photographs, a book about mourning and memory and illness, and also the deeply insistent magic of the imagination. I've been making my way through it slowly, as if I'm traveling through a physical place: "a sudden twilight against the white / stones where the dead forever perch."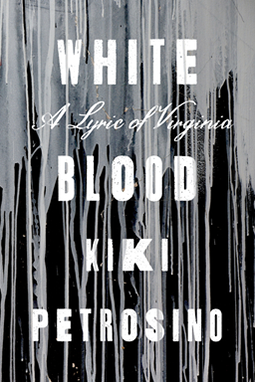 And Kiki Petrosino's "White Blood" is an essential examination of personal, cultural and geographic history, which makes extraordinary use of form and of the inescapable strangeness of language. Reading it, especially while staying in Virginia, where I was raised and where the book is largely set, has been both a gift and a reckoning. I can't think of better, more singular, or more urgent, books to turn your attention to right now.
---
Misha Rai, Kenyon Review Fellow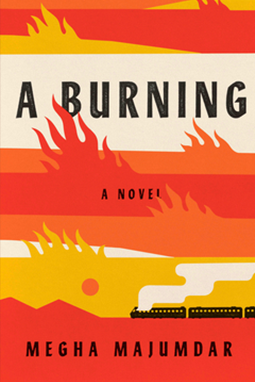 This summer, as many of us grapple with COVID-19 and participate — in small and big ways — in the necessary agitation against systemic racism, I want to recommend fresh voices; debut books that examine many forms of injustice. A novel, a short story collection and a memoir that will thrust us into other, very real, gripping worlds. "A Burning" by Megha Majumdar, "How to Pronounce Knife: Stories" by Souvankham Thammavongsa, and "Home Baked: My Mom, Marijuana, and the Stoning of San Francisco" by Alia Volz do what really good books ought to: force us to confront the particular realities of people and places we may know little about — contemporary India caught in the throes of never-seen-before extremism; Laotian immigrants as they try to find their place in America; the larger-than-life woman who started the first pot brownie business in San Francisco, which also helped provide medical marijuana to AIDS patients — with empathy.
These books will make us laugh and cry in one fell swoop; they will, I hope, in some way, change you like they did me; and like the works of one of my favorite writers, the British Jamaican Andrea Levy, whose seminal books negotiate racism, as well as cultural and national identities, the books I am recommending will leave our minds ticking and entertained for good measure!
---
Natalie Shapero, Editor at Large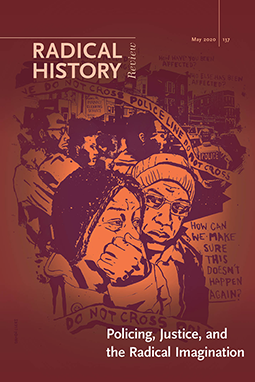 I recommend the current issue of Radical History Review, which takes up the topic of "Policing, Justice, and the Radical Imagination." It is available in its entirety here. Writers in this issue deconstruct the insidious presentation of policing as "timeless and organic," document histories of alternative frameworks and movements, and offer tools for making new worlds beside and beyond.
---
Maggie Smith, Editor at Large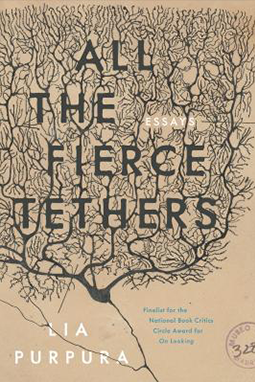 This summer I've returned to Carole Maso's "Break Every Rule," which somehow startles me awake every time I read it; and Audre Lorde's collected essays and speeches, "Sister Outsider," an always-important book which feels especially important in this moment. I've also been keeping close at hand (and shamelessly marking up) collections of essays and poems that I can read in fits and starts, but that also require (and reward) my full attention when I'm inside them: Lia Purpura's "All the Fierce Tethers," Ross Gay's "The Book of Delights," and Victoria Chang's "Obit," to name a few.
---
Katharine Weber, Editor at Large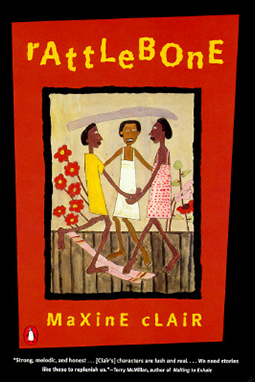 This is a summer to discover a brilliant work of fiction by an extraordinary author deserving of more widespread recognition. "Rattlebone" by Maxine Clair, published in 1994, is a novel in 11 linked stories set in a fictional Black community north of Kansas City, Missouri, in the 1950s. Like Anderson's "Winesburg, Ohio," it's a story cycle with layers and intersections that develop the larger story as the focus and points of view shift from one intimate moment to the next. These are the years when the Civil Rights Movement was on the horizon, heralded by the 1954 landmark Supreme Court ruling, Brown v. Board of Education of Topeka, which figures in the story.
"Rattlebone's" cast of characters includes October Brown, the elegant and mysterious new school teacher at the local elementary school where young Reenie Wilson, whose point of view in many of the stories is the fulcrum of the narrative, is a pupil. The lessons she learns are hard ones. When she wins an oratorical contest, Reenie's white teacher tells her that a "colored" child isn't allowed to compete at the next level, but she hopes Reenie will coach one of her white classmates to present the same poem. Reenie's parents James and Pearlean are in a miserable marriage, and her adoration of her new teacher turns to hate as she starts to recognize Miss Brown's destructive role. Written in a nuanced and subtle vernacular, "Rattlebone" takes the reader deep into a variety of village settings, from Shady Maurice's roadhouse to the big Armour meatpacking plant (where many of "Rattlebone's" denizens toil), to Pemberton's rooming house, to the church services in the Strangers Rest Baptist Church. Every one of the 11 stories in "Rattlebone" is as dazzling as it is devastating.
---
E.J. Levy, Consulting Editor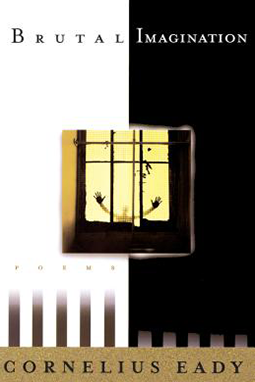 The recent Bostock v. Clayton County decision by the Supreme Court means I can't be fired from my job for being queer; it's sweet, if late in coming. When I came out 25 years ago, the choice was fraught: to live an honest life was to live at risk. Among the books that sustained me then were Audre Lorde's "Zami: A New Spelling of My Name," James Baldwin's "Go Tell It on the Mountain," Edmund White's "The Beautiful Room is Empty"; I recommend all as sustaining works. But if I were to assign one volume for a 2020 summer read, I'd pick Cornelius Eady's "Brutal Imagination," a slim book of poetry based on white mother Susan Smith's 1994 murder of her two young children, which she blamed on an imaginary Black man, the poem-cycle's speaker, whose Christ-like sacrifice to the demands of a brutal white imagination, seeking to hide its crimes, is heartrending, urgent, timeless, timely.
---
Keija Parssinen, Consulting Editor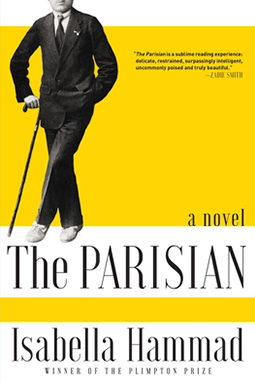 In addition to dipping back into Alice Munro and Tessa Hadley short stories, which are my go-to comfort reading during hard times, I have taken immense pleasure from Isabella Hammad's debut novel, "The Parisian," which follows Palestinian Midhat Kamal as he ventures away from his native Nablus, first to Montpellier and then to Paris, for an education both intellectual and romantic. It is a sweeping historical novel set at the end of the Ottoman Empire and the beginnings of British occupation, but even while it charts political events that will reverberate through the region for the entirety of the 20th century and beyond, this is not a political novel — or it is not only a political novel. What renders this book truly remarkable is the delicacy of its psychological portraiture, as well as the ways in which it captures the immensity of history contained in between the two mountains of Nablus — a breathtaking antiquity that touches, if not defines, the book's many compelling characters, and makes the fate of Midhat's homeland that much more tragic. I would also like to take this moment to recommend a book that truly opened my eyes a few months back: "Stamped From the Beginning: The Definitive History of Racist Ideas in America," by Ibram X. Kendi. It's everything we should have learned in our American history classes but did not, thanks to an insistence by many white people in this country on upholding certain national mythologies and refusing to acknowledge what challenges, if not totally destroys, some of those myths.
---
Jamie Lyn Smith, Consulting Editor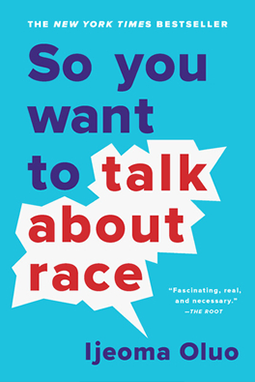 I can think of no more prescient time to read Claudia Rankine's "Citizen" than now. "The Hate U Give" by Angie Thomas is a critical novel — don't be misled by its Young Adult classification; this is a book for all ages that is aflame with passion and hope. Patrisse Khan-Cullors's stunning, lyrical narrative in "When They Call You a Terrorist: A Black Lives Matter Memoir" will move, break, rearrange and invigorate your heart. I love teaching with "So You Want to Talk About Race" by Ijeaoma Oluo; it is a virtual manual on the workings of institutional racism, understanding microaggressions, and ends with a chapter called "Talking is Great, but What Else Can I Do?" Plenty. We can all do plenty.
---
Ira Sukrungruang, Consulting Editor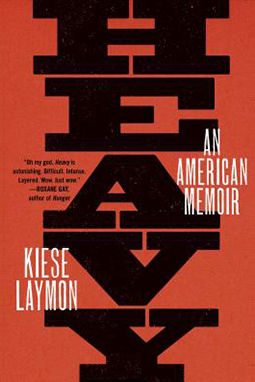 "Heavy: An American Memoir," by Kiese Laymon. "Heavy" does what good memoirs do: it takes the personal and makes it universal. It is about the weight we bear — physical and metaphorical — about race and racism, about carving a sense of self in a senseless place. "Heavy" will not leave you lightly. It will stick. It will hurt. But in a way we need, the way — in this time of hopelessness — that breeds the belief that we can overcome.
---
Orchid Tierney, Consulting Editor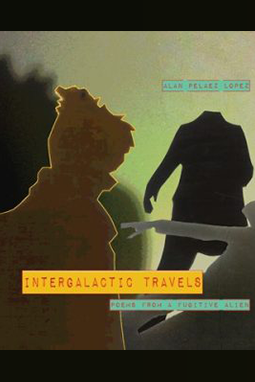 I've selected three books that have continued to provoke my thinking, long after I finished reading them. Robert Glück's "Margery Kempe" (NYRB Classics, 2020) was first published in 1994, but I swooped up this new edition (with an introduction by Colm Tóibín) as soon as it was released. Based on Margery Kempe's medieval autography, Glück's novel follows a tale of queer desire and sexual devotion that criss-crosses between the 15th and 20th centuries. It's a brilliantly written novel that remains consistently tender, obsessive and vulnerable throughout.
Alan Pelaez Lopez's new hybrid collection "Intergalactic Travels: Poems from a Fugitive Alien" (The Operating System, 2020) is a punch, a fierce testimony against the callousness of the U.S. Empire and state surveillance that brutalizes undocumented immigrants. The collection leaves us with questions as to how we can collectively enact repair and desire against a state that seeks to diminish and harm.
Lastly, Laura Hyunjhee Kim's "Entering the Blobosphere: A Musing on Blobs" (The Accomplices, 2019) is a work of pure astonishment, a wondrous and bewildering thought experiment on the squishiness of blobs, blobby spaces and blobby spheres. After reading this book, I'm now blobsessive.
---
Daniel Mark Epstein, Advisory Board
Full disclosure: this year I am recommending books by writers who are all friends. I didn't plan it that way, it just happens to be the case. First, the new book by the gifted poet Tracy K. Smith, "Wade in the Water," in which Tracy goes beyond her remarkable lyric gifts into the epic dimension, using collage and other methods to explore the tragedy of the American Civil War. In this effort, she is following in the footsteps of Rita Dove, who made a similar leap in writing the historic "Thomas and Beulah" in the 1980s.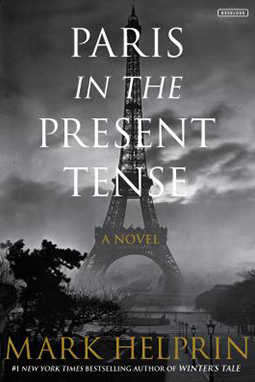 One of the finest new novels I've read in years is Mark Helprin's "Paris in the Present Tense." In Jules Lacour, a poor French cello teacher who finds himself in a life-and-death struggle to save the life of his terminally ill grandson, the novelist has created a character of extraordinary courage and ingenuity, who gives the reader courage. Those familiar with Mark's work ("Soldier of the Great War," "A Winter's Tale") know that he is not afraid of the big themes, and that he also has a terrific sense of humor. I also recommend his collection of short stories "The Pacific" (2004), which includes some of his greatest short fiction, unpublished works that go back to the 1980s.
I've recently been reading the elegant, witty and visionary poems of George Bradley ("Some Assembly Required," 2001; "A Few of Her Secrets," 2011), whose work gets better with every book. George Bradley is a modern master, whose work compares favorably to the best of the late James Merrill and Anthony Hecht.
---
Caitlin Horrocks, Advisory Board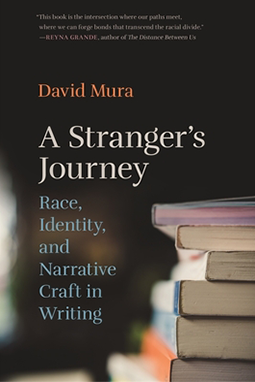 In "A Stranger's Journey: Race, Identity, and Narrative Craft," David Mura offers close readings of work by a variety of authors, examining different techniques for exploring and depicting race and identity in fiction and memoir. Mura's analysis offers both direct and indirect guidance for any of us attempting to do the same in our own writing. In other chapters Mura speaks to writers of color trying to survive the overwhelming whiteness of most American literary spaces, from reading lists to MFA programs and conferences, as well as to white writers who often do real harm via their critiques and comments. The book has much to offer anyone who wants to become a more thoughtful reader, a better writer, a more effective teacher, or a member or builder of more inclusive writing communities.
---
G.C. Waldrep, Advisory Board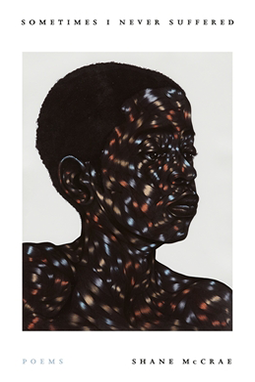 Many good new books by North American poets, including Rick Barot's "The Galleons," Shane McCrae's "Sometimes I Never Suffered," and Sarah Gridley's "Insofar." Also many good new poetry titles in translation, including Reina Maria Rodriguez's "The Winter Garden Photograph," from Ugly Duckling. But May is principally a month of rereading for me, and among others I'm rereading the books of Canadian poet Tim Lilburn. In particular, if you haven't read "Kill-Site" (2003), you should. Lilburn manages to bring millennia of philosophical, theological, and political debate to bear upon the western Canadian prairies, and — most importantly — vice versa, the landscape to bear on the philosophy, theology, and politics.
---
Anna Duke Reach, Director of Programs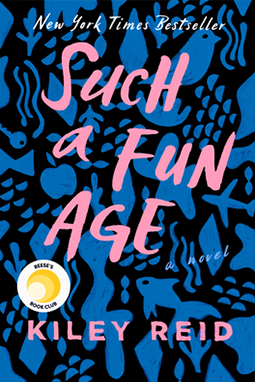 Nothing like a reading staycation! I've enjoyed Kiley Reid's debut novel "Such a Fun Age," a witty duel between self-projection and self-perception. An influencer, her millennial babysitter and their circles of friends reveal liberal anxieties about race and class that are both entertaining and complex.
Soaring to the top of the bestseller list, Brit Bennett's newest novel, "The Vanishing Half," is a multi-generational family saga about racial identity, bigotry and the cancer of secrets. A page-turner that poses hard questions about who we are and who we hope to be.
"Good Talk" by Mira Jacob lives up to its title. This graphic memoir considers the term POC through various conversations with her parents, brother, employer, exes, as well as strangers. These characters provided thoughtful company in quarantine.