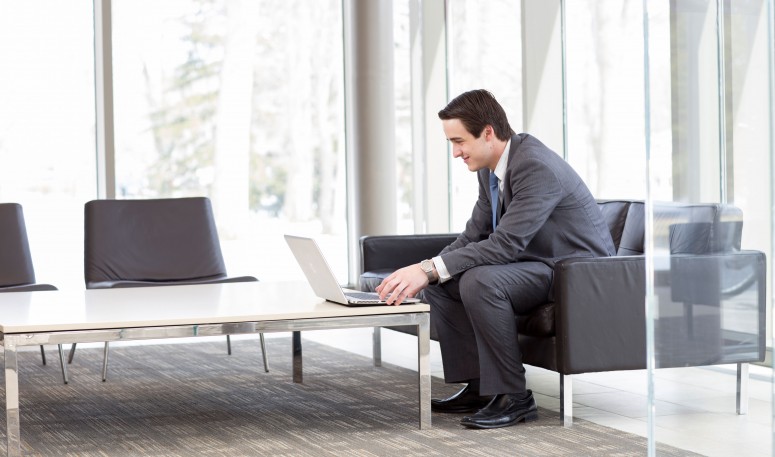 From Kenyon News - April 1, 2015
Michael Colonnetta '15 likes to solve problems — so much so that he majored in both economics and math so he could master qualitative and quantitative dilemmas. The Dallas native has parlayed his academic studies into a job as a consultant at Protiviti, a global consulting firm that's on the Forbes list of best companies to work for.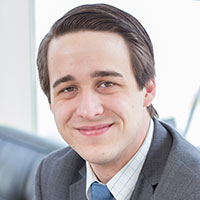 Colonnetta will be working in the model risk group, consulting with banks and financial institutions on how to set interest rates for credit cards and how to predict whether a company will default. "It seemed like a natural fit for me since I like problem solving so much," said Colonnetta, who will be moving to New York City to start the job in September.
As of late April, more than 80 seniors had reported either landing jobs in fields including financial services, health care and education, or earning acceptance into graduate schools and professional programs.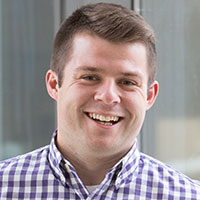 Biology major Bennett Stephens '15 of Springfield, Illinois, took a position as a senior research analyst with The Lewin Group, a health care consulting firm based in Falls Church, Virginia. He'll be working with state government agencies to set up health care exchanges and assure that medical insurance policies are being correctly implemented.
"It's a lot of data work, but it's also a lot of people work," said Stephens, who honed his people skills as a tour guide in the Office of Admissions.
Stephens credits the Selective Liberal Arts Consortium through the Career Development Office with helping him find the job. Participating in the Summer Science Scholars program also gave him the data analysis experience necessary to land the position. "I feel Kenyon prepared me exceptionally well," he said.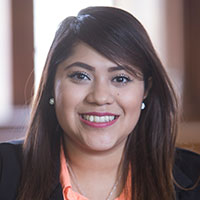 Sarai Martinez '15, a modern languages and literatures major with concentrations in Spanish and Italian, reports that she will return to her hometown of Chicago as a Teach for America fellow.
"I thought I should give back to the community that helped me be where I'm at now," said Martinez, who will be teaching in an elementary school.
Working as a teacher's apprentice in the Kenyon Intensive Language Model helped her decide her career trajectory. "I think the great opportunity to get that sort of teaching experience definitely influenced my professional direction in life," she said.
Here is a look at where other members of the Class of 2015 are headed.