From Kenyon News - May 4, 2020
On a Giving Tuesday dedicated to the unprecedented need caused by COVID-19, five Kenyon alumni shared stories of how they're pitching in, helping out and giving back during a global pandemic. These stories, and more, will be shared in an upcoming Kenyon Alumni Magazine feature by journalist Erin Peterson — look for it in your mailbox this summer.
As these Kenyon alumni care for the people around them, on campus, faculty and staff have met the challenges of these times head on. Gifts to the Student Emergency Assistance Fund have helped offset the unplanned expenses of emergency travel home for students, packaging and shipping of belongings as well as meals and weekly groceries for the 91 students granted permission to remain on campus. This Giving Tuesday, support this work with a gift today.
---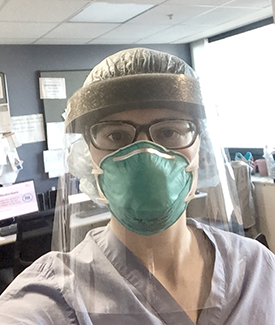 Camila Odio '11

Hospitalist physician at Yale-New Haven Hospital
"I am so grateful that all my years of training have allowed me to contribute to my community in this way. My optimism is kindled daily by the teamwork I witness between doctors, nurses, respiratory therapists, pharmacists, physicians assistants on the clinical side, and scientists, research coordinators and medical students on the investigative side. The best parts of humanity are highlighted when we work together."
---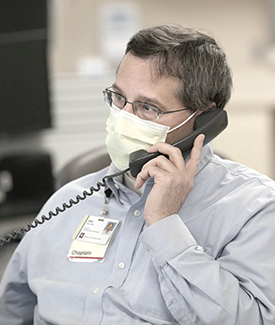 Kip Williams '89

Staff chaplain at Indiana University Health Methodist Hospital
"To the question, 'What can you do with a philosophy major?' My answer is, 'I am doing it right now.'
"I provide spiritual care to family members on the phone. I provide more spiritual care to the medical staff than I have in the past, maybe twice as much. I spend more time in operational planning meetings addressing questions such as, 'What are the options if our morgue is full?'
"I am calling on my knowledge of ethics, religion and history every day. I am telling my medical colleagues things that help them hold on to the 'bigger frames' of culture in making sense of this crisis.
"My hope is that this crisis will teach us to be more compassionate."
---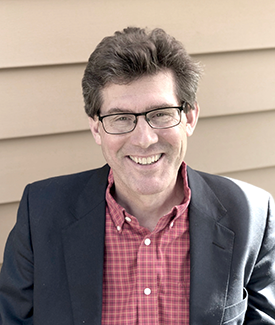 Andrew Welsh-Huggins '83 P'17

Associated Press reporter; Columbus, Ohio
"All the way back to the Collegian, I've consistently covered a little bit of everything in my career, from politics to entertainment.
"Not now. From the time I log onto my work accounts in my home office until I leave downtown after the governor's daily briefing, it's all coronavirus, all the time.
"The universal impact of the pandemic surpasses even the aftermath of 9/11 when it comes to my day-to-day and week-by-week reporting responsibilities. Nothing else has come close in 30-plus years as a journalist."
---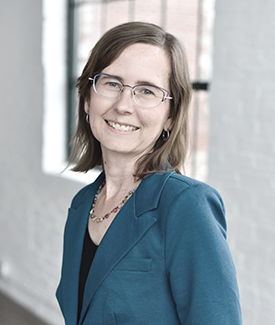 Amy Stevens '94

Vice president of the Health Policy Institute of Ohio
"Much of my time is devoted to reviewing research evidence and translating it into actionable information for Ohio policymakers, our primary audience. Some days are 'All-COVID' days, where I spend at least eight hours reading journal articles, media stories, government websites; summarizing what I find; and discussing it with colleagues. On some days I also do media interviews or reply to media questions via email on the public health response to COVID-19. It's tough to focus on other topics when the stream of information about the virus is constant. Advice from mental health experts is to limit your media consumption, but I can't look away."
---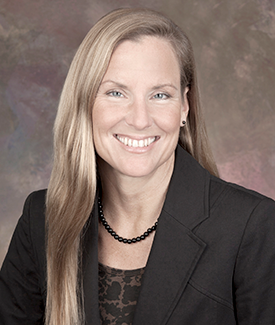 Linda Slanec Higgins '84 H'17

Senior vice president of research and external innovation at biopharmaceutical company Gilead Sciences
"Drug discovery and development require major teamwork. Good working relationships are essential. I spent most of my day doing this in person and running around campus, or the world, getting from one meeting to the next. Now I'm talking to people all day every day on Zoom.
"Collaborations and consortiums are proliferating to beat the virus, unencumbered by competitive, economic, and regulatory considerations of normal times. The pace is amazing. Keeping up when the context is changing and there is no roadmap is challenging.
"When so much is changing, the need to be intentional about Doing the Right Thing is intense. We are defining our future through our actions now. This is an incredible motivator. The people I see in my personal and professional life doing inspirational things, small and large, gives me optimism."