From The Kenyon Review - June 12, 2017
What are you reading this summer? Each year, the Kenyon Review staff, editors and advisory board share what books they recommend — or are looking forward to reading themselves — as summer comes to Gambier. Here are some suggestions for your summer list.
David Lynn '76, Editor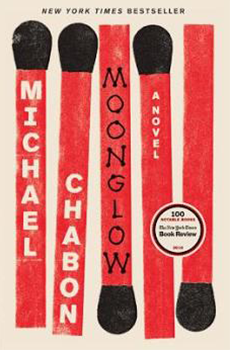 To my mind, Michael Chabon has for years purveyed tales full of wit and astonishment. Yet they have ultimately seemed gossamer, lacking a satisfying or illuminating substance. His latest, however, "Moonglow," is a magnificent blend of memoir and fiction about his grandfather. I came away feeling nourished as well as deeply moved.
"Mothering Sunday" by Graham Swift. Swift made his international reputation early on with "Waterland" and followed that dazzling performance with other notable fictions, including "Last Orders." And yet it seems he's rarely mentioned in the same breath as other contemporary British or Irish writers of the first rank such as Ian McEwan or Zadie Smith or Colm Tóibín. That should change with "Mothering Sunday," a brief, crystalline, potent tour de force. Here is a master of the form playing a contemporary riff on "Mrs. Dalloway." I loved it.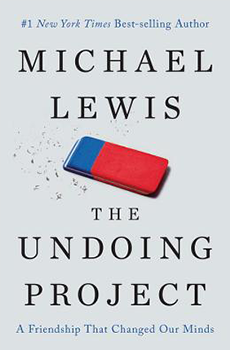 Michael Lewis has written another astonishing nonfiction book: "The Undoing Project: A Friendship that Changed Our Minds." Well-written, beautifully researched, full of surprise and delight, this book traces a lifelong and often contentious friendship between two Israeli scientists. Their entirely counterintuitive rejection of traditional psychology, economics, and other social sciences has changed the ways we understand the human mind and the changing methods of evaluating human potential.
David Baker, poetry editor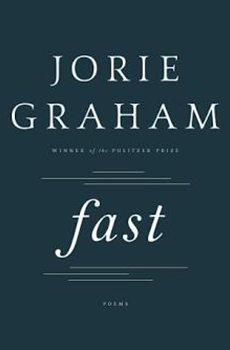 Out of the many new volumes of poetry released this spring, I've been especially engaged by Camille Dungy's "Trophic Cascade," David St. John's "The Last Troubadour: New and Selected Poems," Martha Rhodes's "The Thin Wall," and Jorie Graham's "Fast." Graham's book shows her restless stylistic search — long lines, short lines, right-side justifications, double-spacings, arrows, indentations — alongside her powerful voicings and idiom, brilliance mixed with a radical interiority. The poems pursue glimpses of afterlives, cryogenics, a "cyber life," as well as richnesses of this life and its passing.
For prose, I have only just discovered the novels of the Japanese writer Junichiro Tanizaki. OK, I'm late to the party but a real fan. Tanizaki was roughly contemporaneous with Hemingway, living from 1886 to 1965. New Directions has released a new edition of his short but remarkable novel, "Devils in Daylight" — part murder mystery, part literary and filmic palimpsest.
Caitlin Horrocks, fiction editor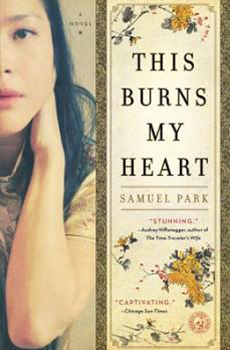 Part of the tragedy of writer Samuel Park's untimely death this past April is that there won't be more of his books to look forward to. Sam was both an unfailingly kind and generous human and a heck of a writer. "This Burns My Heart," his 2011 novel, is an emotional, deeply felt, deeply imagined immersion into the life of a young woman in 1960s South Korea. The book covers years of bitter disappointments and stubborn hopes, and I was gripped throughout, outraged at the outrages, cheering at her small victories. The novel is a lovely, powerful evocation of a life and a place that have stuck with me since I first read it.
Geeta Kothari, nonfiction editor
Part travelogue, part meditation, Abeer Hoque's exploration of home and identity, "Olive Witch," is beautifully written. It covers Hoque's childhood in Nigeria and her adolescence in Pennsylvania and ends with the adult Hoque in Bangladesh, the place her parents call home but where she's never lived. Hoque, a talented photographer, has a terrific sense of place and pacing. She is candid about her struggle to fit in and a stint in a psychiatric ward, yet never gives in to sentimentality or self-pity.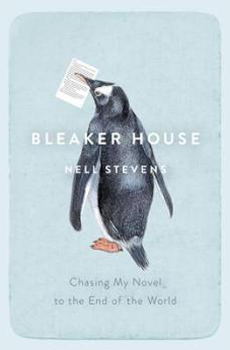 Writers who dream of perfect solitude will appreciate the hilarious and insightful "Bleaker House: Chasing My Novel to the End of the World" by Nell Stevens. With a copy of "Bleak House" for inspiration, Stevens spends several weeks in the Falkland Islands researching and writing a novel. Wintertime on Bleaker Island is cold, gray and lonely, and Stevens struggles with hunger and boredom. The book includes excerpts from her novel, illustrating the lessons Stevens learns about herself as a writer.
Kirsten Reach '08, associate editor
Keep an eye on Katie Kitamura's "A Separation" around award season. For a novel about displacement, it is surprisingly well-grounded in its setting: a Greek peninsula recently ransacked by fire. Kitamura writes brilliantly about complicated love and searching for someone you're not sure you want to find.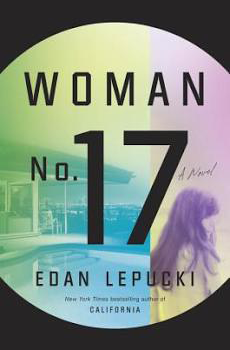 The titles I've been foisting on friends lately are "Woman No. 17" by Edan Lepucki and "Marlena" by Julie Buntin. Both center on relationships between strong, fascinating women — one between a mother and a live-in nanny, and the other a friendship between two teenage girls (one ends up dead). Look for a new essay by Edan Lepucki in our pages early next year.
What was the most memorable summer of your teenage years? Camp, right? This June will herald the debut of Nick White's "How to Survive a Summer" about a gay conversion camp in Mississippi. It's by turns funny, frightening, and heartfelt.
Natalie Shapero, editor-at-large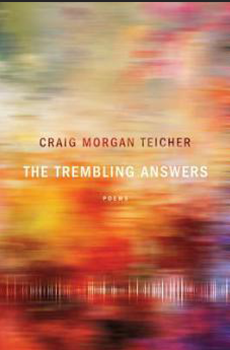 "Will medicine / succeed in making life so long / we will beg for medicine to end it?" I recommend Craig Morgan Teicher's new poetry collection, "The Trembling Answers," a book of enormous beauty and revelation and hanging questions. I'm also in the middle of Anna Lowenhaupt Tsing's vast and compelling "The Mushroom at the End of the World: On the Possibility of Life in Capitalist Ruins." Let's keep trying.

G.C. Waldrep, editor-at-large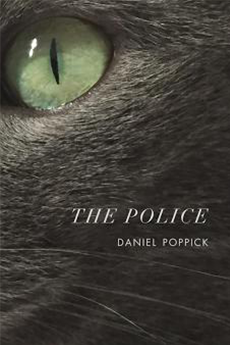 My pleasures this spring included Cole Swensen's new walking book, "On Walking On" (Nightboat), and Eleni Sikelianos's "Make Yourself Happy" (Coffee House). And let me say for everyone at KR how glad we are that one of our own former interns, Daniel Poppick, is just out with his opulent first collection, "The Police" (Omnidawn). Congratulations, Dan!
Katharine Weber, editor-at-large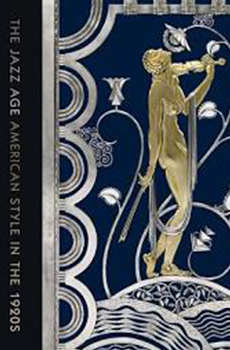 If you are an aficionado of Jazz Age literature, the exquisite art deco designs and objects in "The Jazz Age: American Style in the 1920s" by Sarah D. Coffin and Stephen Harrison will be your (Donald Deskey, perhaps) cup of tea. This massive volume has been published by Yale University Press in conjunction with the exhibition in New York at the Cooper Hewitt, Smithsonian Design Museum in New York (now–Aug. 20) and the Cleveland Museum of Art (Sept. 30–Jan. 14). Whatever aspect of art deco delights you, it's here: furniture, fashion, art, household objects, architecture, jewelry, graphic design. Prepare to covet and swoon.
Sebastian Barry's "Days Without End" is told in the marvelously odd voice of an Irishman who flees the horrors of the Famine to find his fortune in America. Thomas McNulty is swept up in a series of adventures and misadventures during the gold rush and the American Civil War. Though at times in his life he wears women's dresses, Thomas is not exactly a "prairie fairy." It's complicated. Barry's novel, as much for its language as for its exploration of gender fluidity and definitions of family, is a spectacular read.
Katherine Hedeen, translations editor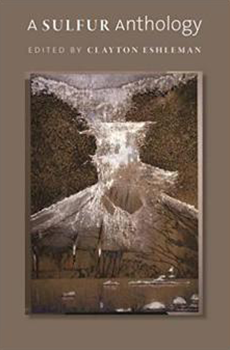 Clayton Eshleman, ed. "A Sulfur Anthology"
Shelly Taylor and Abraham Smith, eds. "Hick Poetics: An Anthology of Contemporary Rural American Poetry"
Here are two collections that break down the monolithic idea of "Contemporary American Poetry." "Hick Poetics" questions the where of it and roars: some of the US's best writing (forty poets here) happens at the margins, in the peripheries within the metropolis. The literary magazine Sulfur (1981-2000) grabbed hold of the margins as true poetic center. The anthology collects experimentation, innovation, translation from there and here, culled from forty-six issues and over 11,000 pages. If your vision "lies within the wilds," these anthologies are for you.
Elizabeth Lowe, translations editor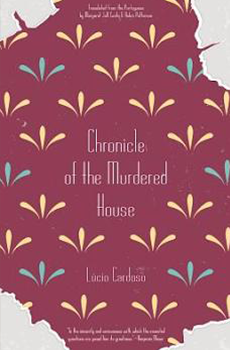 Long considered one of the most important works of twentieth-century Brazilian literature, "Chronicle of the Murdered House" by Lúcio Cardoso is finally available in English.
Set in the southeastern state of Minas Gerais, the novel relates the dissolution of a once proud patri­archal family that blames its ruin on the youngest son Valdo's marriage to Nina — a vibrant, unpredictable, and incendiary young woman whose very existence seems to depend on the destruction of the household. This family's downfall, peppered by stories of decadence, adultery, incest and madness, is related through a variety of narrative devices, including letters, diaries, memoirs, statements, confessions and accounts penned by the various characters.
"The Lamentations of Zeno" by Ilinja Trojanow is an extraordinary evocation of the fragile and majestic wonders to be found at a far corner of the globe, written by a novelist who is a renowned travel writer. It is a portrait of a man in extremis, a haunting and at times irreverent tale that approaches the greatest challenge of our age, perhaps of our entire history as a species, from an impassioned human angle.
Jaquira Díaz, Kenyon Review Fellow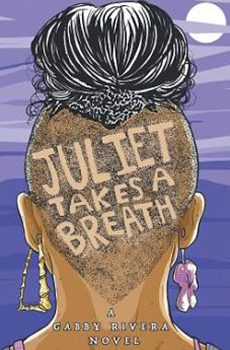 I've spent the last few years writing a book about girls and thinking about myself as a young reader, about all the books I needed growing up poor and queer and brown: Gabby Rivera's "Juliet Takes a Breath" is the book I wish I had when I was a teenager discovering feminism and my body. Juliet is curious and funny, a gay book nerd trying to find her place in the world. Lilliam Rivera's "The Education of Margot Sanchez" is a page-turner, smart and witty and so much fun, about family and community and friendship. Margot navigates her changing world, making poor choices and learning hard lessons along the way. "Courage: Daring Poems for Gutsy Girls" is a collection by some of the most badass poets that ever poemed, including some knockouts by Ada Limón, Aracelis Girmay, and Rachel McKibbens. This book is a treasure. Finally, Angie Thomas's "The Hate U Give" is one of the most important and heartbreaking Young Adult novels I've read in a long, long time. It is the story of Starr, a teenage girl whose friend is gunned down by a cop, and how she deals with the aftermath in the face of systemic inequality and racialized violence.
Margaree Little, Kenyon Review Fellow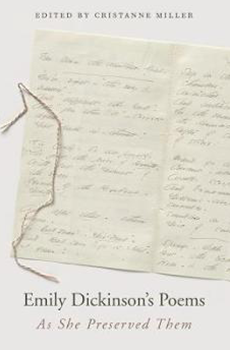 "Emily Dickinson's Poems: As She Preserved Them," edited by Cristanne Miller, brings together Dickinson's poems as she intended them: collected and ordered into forty fascicles with other poems left unbound or saved as loose sheets. What is astonishing is that this is the first collection to retain Dickinson's order — or maybe not so astonishing, given the predominantly sexist readings of the poet, which include the assumption that a male authority (Franklin, Johnson, whoever) would know better. It's almost as though Dickinson herself anticipated and responded to this misreading and misrepresentation of her work: one thinks of Fascicle Twenty-two, the poem that begins "Myself was formed—a Carpenter—," in which "a Builder," like any plebeian editor, turns up "To measure our attainments"—and then of the speaker's rebuke: "We—Temples build—I said—." These are Dickinson's temples as she built them.
Corey Van Landingham, book review editor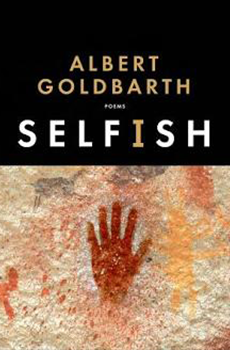 I have a hard time deciding on what books of poetry to bring along with me for summer travel — too slim and they go by too quickly. A collected can take up too much space. Albert Goldbarth's books seem just the right length — long, winding poems showing off a fantastic, generous intellect and wit. "Selfish," his most recent collection, will last a trip and beyond.
A more recent book of poems I would recommend is Nathan McClain's Scale. Here is a skilled elegist who also displays a refreshing sense of wonder. The many questions in these pages — "Because who hasn't done that — // loved something so intently even after everything / has gone?" — will stay with you.
Finally, I keep returning, this fraught year, to "The Letters of Robert Duncan and Denise Levertov." Their discussions and arguments about what poetry can, and should, do reinforce the art's vitality and necessity.
Abigail Wadsworth Serfass, managing editor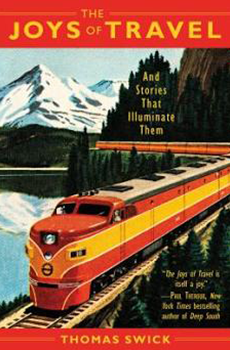 For this summer's list, I'd like to recommend books by two authors who spoke in the Kenyon Review Reading Series this spring. Val Brelinski's "The Girl Who Slept with God" is a masterful and illuminating portrayal of all the contradictions and complications of being a fourteen-year-old girl. Although there is plenty of tragedy here, Brelinski has a light touch with her characters and is able to tease out the foibles and inconsistencies of people trying to do well by others and making terrible decisions in the process. Thomas Swick's "The Joys of Travel: And Stories That Illuminate Them" is a delight. Perhaps it is because I am about to take a trip myself, but Swick's deft enumeration of travel's pleasures, from anticipation to novelty and discovery to heightened appreciation of home has made me all the more anxious to get on that plane in a couple of days.
Anna Duke Reach, Director of Programs
Summer book lists are always one of my favorite things to share. Here are two nominations:
"Evicted: Poverty and Profit in the American City" by Matthew Desmond. Home seems central to the American dream, but Desmond's research proves that evictions have become common for families living on the edge. He follows eight Milwaukee families living on the edge, spending most of their income on rent yet still falling behind. This book reveals the human cost of inequality in our nation's housing system.
"The Story of My Teeth" by Valeria Luiselli. This literary puzzle is told by a charming, unreliable narrator named Highway who invents stories about his teeth to auction them off. While Highway is a successful auctioneer due to his name-dropping hyperbole, his disaffected son doesn't fall for his stories and leaves his father in more pain than any dentist could create. Weird, scary clowns suddenly appear — figments of imagination? Actually, these clowns are part of an art installation by Ugo Rondinone at a gallery connected to the Jumex juice factory in Mexico. Photographs at the end of the book suggest the craziest parts of the story are real, and the book is even dedicated to the factory workers at Jumex juice. Fake news has never been more fun!
David Bergman, Advisory Board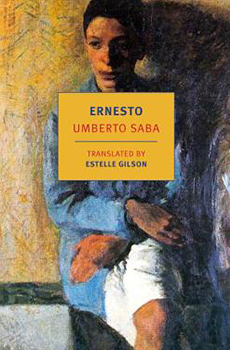 When I come across a great writer, I feel either stupid for being so long in the dark or incredibly bright for having found the writer. Umberto Saba is one of the great twentieth-century Italian poets but not especially well-known here in the states. I came across him because the New York Review of Books has recently reissued his novel "Ernesto," a story told by a sort of male Lolita, first coming to sense his erotic powers. It was Saba's last work. Almost a decade ago, Yale published Saba's "Songbook," his selected poems in lovely translations of George Hochfield and Leonard Nathan, which capture the man-child luminosity of the work. But the most enjoyable collection may be Saba's "Stories and Recollections," published over twenty years ago, the first part of which brings to life the Trieste Jewish Community of the nineteenth century. Saba, his wife, and his daughter survived Fascist rule in Florence by hiding in over a dozen locations, but Saba, who had always suffered from depression, was afterwards in and out of hospitals; indeed, Ernesto was mostly written while in a sanatorium.
Ann Patchett, Advisory Board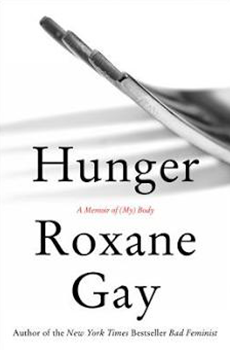 For summer reading I'll want a book that's thrilling and artful, a true page-turner that will leave me feeling smart, so I'll read Maile Meloy's "Do Not Become Alarmed." Roxane Gay's "Hunger" will be at the top of the stack for life-changing memoirs (she is brilliant). And of course I'll be reading David Sedaris's "Theft by Finding: Diaries 1977-2002" because a summer in which there is a new Sedaris book is the very definition of a good summer.

Roger Rosenblatt, Advisory Board
Two new books of poems and an older one: The first is "Little Kisses" by Lloyd Schwartz, who showed in an earlier collection, "Goodnight, Gracie" what happens when a mind steeped in the past listens to the hidden voices of pop culture. In this new work, he looks inward. Yet he's always funny and original. Of "The Conductor" he says, "He threw himself into the music — and very nearly into / the first violin section." A major poet with a gentle, comic soul.
"Standing Water" by Eleanor Chai is as beautiful for its silences as for its words. One may "lose by accumulation," she says. Yet she gains through loss and absence. She deliberately conceals herself in her own poems, which seems to invite the reader to pry. Something is ghostly about this book (Chai's first) — as disturbing and troubled as standing water.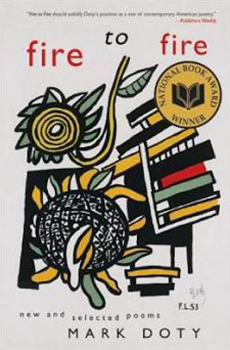 "Fire to Fire," Mark Doty's ever-stunning collection of ten years ago, gives us the poet of observable things as well as the poet of invisibilities — and the poet of our heartbreak ("Peter died in a paper tiara / cut from a book of princess paper dolls; he loved royalty ... "). There are few poets who can do everything. Doty is one.
Nancy Zafris, Advisory Board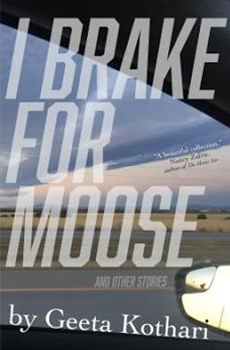 A legion of fans rejoiced when Geeta Kothari published her first collection of short stories, "I Brake For Moose." A beloved teacher, writer, and editor, Geeta is known for her broad vision and insightful distillation of the chaos such a broad vision begets — perfect for the short story! Kothari proves her mastery of the form in this collection of narratives that are stunning in their reach. Such a vast array of characters in an equally vast array of locations makes the collection almost seem to be an anthology by different writers, so unique is each story, but the writer Jane McCafferty, in her enthusiastic review of "I Brake For Moose," astutely noted that the stories can be seen as journeys into homesickness. This explains the way the stories linger and haunt, why small moments in the book remain so unforgettable. Geeta Kothari is the nonfiction editor of the Kenyon Review where she has helped many writers find their form, and she teaches at the Kenyon Review adult summer workshops, where several of these stories found their beginnings.
Marcia Butler's first book, "The Skin Above My Knee," is a searing memoir that also acts as a primer for understanding music at its deepest level. An oboe prodigy, Butler details a life given up to the dedication her art demands while forces around her plunge her into a despairing night. Butler renders the abuse she suffered with an amazing balancing act: she is neither indulgent in details nor coy with a lack of them. The result for the reader is an almost addictive need to hear what this wise woman has to say next. When it comes to music, she takes the reader to another level. The New York Times gushed at Butler's ability to illuminate this mysterious, complex world where so many others have failed since "writing about music is like dancing about architecture." Rare is the reader who won't rush to YouTube to listen to an aria or concerto Butler describes with such luminous intelligence and passion. Marcia Butler attended the 2016 Kenyon Review summer workshop as a participant and will be a guest speaker this year.
Maggie Smith, Consulting Editor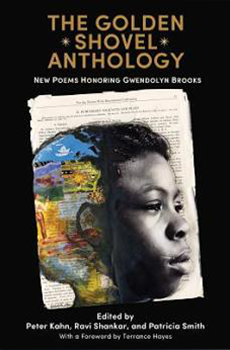 In honor of National Poetry Month, I spent April buying a few poetry books each week at an indie book store. I've been tackling the stack, and I have a few to recommend to KR's readers. First is Marie Howe's new collection, "Magdalene." I'm always astonished by what I find in Howe's poems, and these are no exception. In Craig Morgan Teicher's "The Trembling Answers," the work is vulnerable but not soft; it takes formal risks and burns with anxiety, love, and exhaustion. Lastly there's "The Golden Shovel Anthology: New Poems Honoring Gwendolyn Brooks." Edited by Peter Kahn, Ravi Shankar, and Patricia Smith, the book has a foreword by Terrance Hayes, who invented the new poetic form. The last words of each line in a Golden Shovel poem are, in order, words from one of Brooks's poems. The poems are as varied and dazzling as the poets who wrote them, including Eileen Myles, Nikki Giovanni, Dorothea Lasky, and Philip Levine.
Joanna Klink, Writers Workshop Instructor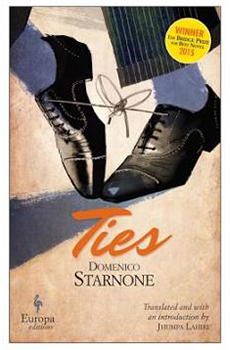 I've just finished "Ties" (Lacci) by Domenico Starnone, translated by Jhumpa Lahiri. I loved this short novel — the way it plunges into each family member's point of view and lets you stay long enough to understand their choices, then mercilessly pursues the consequences of those choices. It is distinctly heart-wrenching and sinister.
And I've been reading Khaty Xiong's "Poor Anima," feeling the reach of her voice, its clarity and commanding intensity. Xiong is a second-generation Hmong American poet who takes on exodus, war, and dislocation in her poems, holding close to visionary energies.
I've started, at my physicist-father's suggestion, "The Big Picture: On the Origins of Life, Meaning, and the Universe Itself" by Sean Carroll, a theoretical physicist at Caltech. I'm coming to these chapters with no real understanding of cosmology and modern physics, and so far the book is deeply generous to the lay reader.
E.J. Levy, Writers Workshop Instructor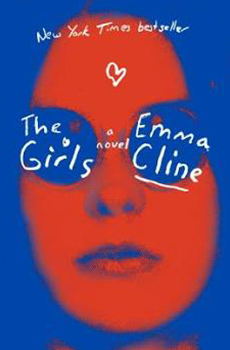 Robert Graves once said of Shakespeare that the remarkable thing is that he is "really very good, in spite of all the people who say he is very good." Something of the same might be said of Emma Cline's much hyped debut novel, "The Girls," which tackles the Manson murders as it portrays one young woman's coming of age in California, 1969. The literary equivalent of a Hockney painting, the prose is brilliant and glassy, presenting a dazzlingly surface. But the real beauty of the book is how it transforms an American myth of charismatic masculinity into a feminist text, in which girls' desires are center stage and the most shocking violence is the insistent commodification of female bodies, which turn girls and women against themselves and each other. In Cline's deft hands, bildungsroman becomes cultural critique in which the true horror is sexism itself. Also recommended: "Euphoria" and "Ceremony."
Dinty W. Moore, Writers Workshop Instructor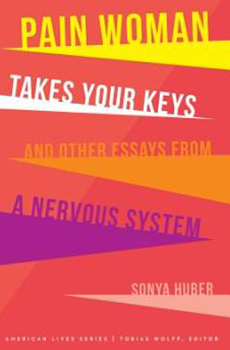 I was totally taken in by Sonya Huber's "Pain Woman Takes Your Keys, and Other Essays from a Nervous System," a thoughtful, unexpected reflection on chronic pain, disease, healthcare, coping. I'm prone to avoid these worrisome subjects, but Huber's take is fascinating, even at times funny, and her voice is strong. Angela Palm's "Riverine: A Memoir from Anywhere But Here" has a singular voice as well — a beautifully written first book that reminds us how the currents of our past never let go. And I'm just now dipping into Edward McPherson's "The History of the Future: American Essays," place-based literary journalism combining McPhee's penchant for deep research, Didion's discerning eye, and the author's own wry wit. So many good books. Please pass the eyedrops.
Carl Phillips, Writers Workshop Instructor
"Signs Preceding the End of the World," Yuri Herrera (Lisa Dillman, tr.). I've only just discovered Herrera's work. This very short novel follows the travels of Makina, who needs to cross the border from Mexico into the U.S. to get a message to her brother, who seems to have disappeared. By the end, though, the book is more of a kaleidoscopic look at identity, who determines it, and what choices we ourselves have in shaping it. At what point do we betray ourselves, necessarily? And at what cost? To whom? The book already seems to me a timeless one, but it is also, of course, especially timely.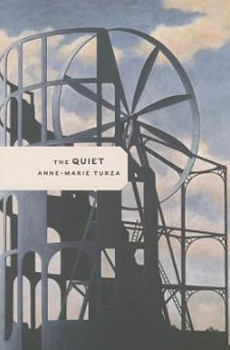 "The Quiet," Anne-Marie Turza. One way to describe this at-every-turn startling book of poems might be this stanza, from a poem called "Households:"
The job of a house is to have a roof.
And the job of a life? It might be anything,
made of wood or drift or warning.
Rather than what the job of a life might be, we get what it might be made of. And the answers move from the noun we'd expect after a preposition (wood) to the more slippery drift, which could be noun or verb, to warning, a noun sprung from a verb. The grammatical instability enacts the book's instability as a whole, short poems that work as meaningfully cracked fables, the cracks like omens, damage as a way of reckoning our lives and maybe how to save them.
"Death Comes for the Archbishop," Willa Cather. This is a book I reread every few years, always in summer, for some reason. It's not the story I return for, since there's barely a story — ostensibly, a version of how the French Catholics influenced the American Southwest in the eighteenth century: hardly thrilling subject matter! But as told through the story of two pioneering young priests, almost entirely in third person, very little dialogue, only loosely episodic, the book becomes an example of the novel as patient meditation on nothing less than intimacy itself: intimacy of and with the landscape, intimacy between ourselves and others, between strangers and their differing ways of seeing. And ultimately, the book questions what it means to be intimate with the self — the need for and elusiveness of self-knowledge, and the constantly shifting relationship between intimacy, isolation, loneliness, and aloneness, all in the context of the many communions that add up to a life.
If these book recommendations aren't enough for you, new book reviews are posted every Friday on KR Reviews.