From Kenyon News - December 18, 2018
In 2018, millions of people watched as Allison Janney '82 ascended the Oscars stage (above), while novelist and pop culture icon John Green '00 remained in the press seemingly every week. But other Kenyon alumni also shaped our world in unexpected ways, either in the headlines or behind the scenes. Here are 10 Kenyon newsmakers worth your attention.
---
Allison Janney
Although her list of awards and nominations is long enough to merit its own separate Wikipedia page, it was only this year that Allison Janney '82 was nominated for a prestigious Academy Award, winning Best Actress in a Supporting Role on her first try. Janney took home the Oscar for her chain-smoking, foul-mouthed, bird-perching performance as LaVona Golden in the Tonya Harding biopic "I, Tonya." Also in 2018, Janney starred in the Late Late Show's "Crosswalk the Musical" production of "The Sound of Music" — fighting with host James Corden over who would portray Maria.
---
Harrison David Rivers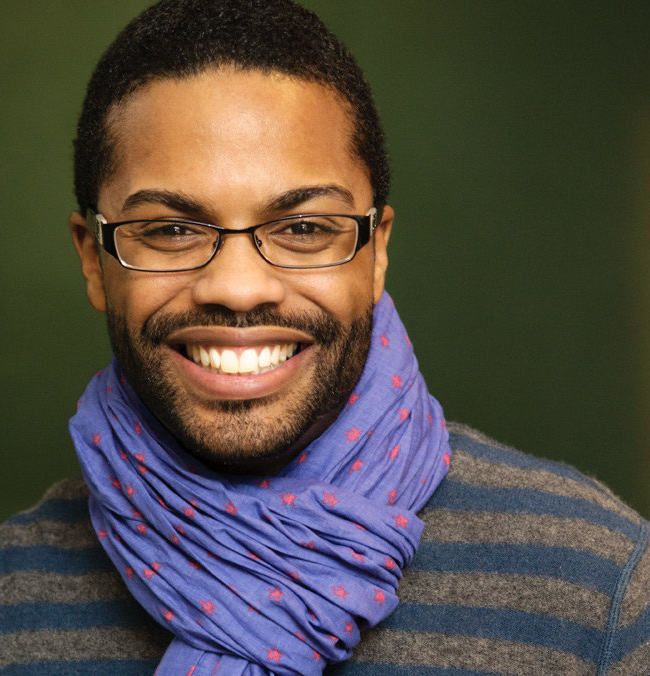 Although the Star Tribune called him "the busiest Minnesotan in show business" earlier this year, Harrison David Rivers '04 has spent recent months as an honorary Ohioan, working in Gambier as a visiting assistant professor of drama at Kenyon. In addition to premiering four plays in the Twin Cities within a two-month span, the prolific playwright also won the 2018 Relentless Award, bestowed annually by the American Playwriting Foundation to recognize "unproduced works of theater that exude … passion and fearlessness." Rivers is the second Kenyon graduate in as many years to win the honor; the 2017 award went to Gracie Gardner '13.
---
Leopoldo López
Despite being largely quiet and hidden from public view since being released from prison and placed under house arrest in the summer of 2017, Venezuelan opposition leader Leopoldo López '93 H'07 was the main subject of a long New York Times Magazine feature published in March. Risking the possibility of reimprisonment by talking to writer and Kenyon matriculant Wil S. Hylton '96, the activist and political prisoner discussed possibilities for the future in the country he once hoped to lead.
---
Lizzie Pannill Fletcher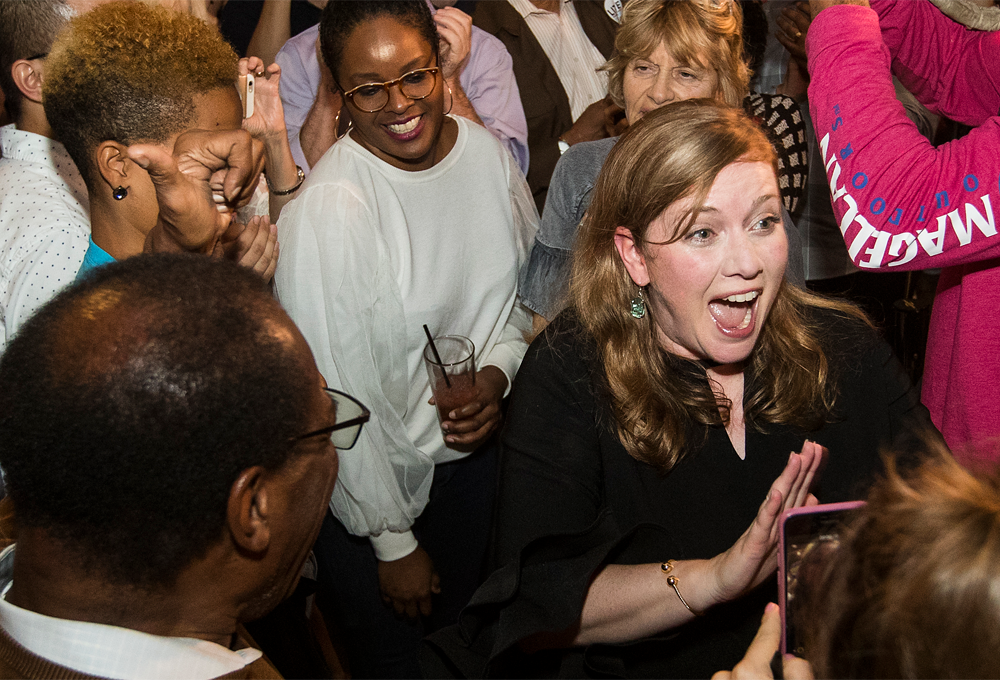 This Kenyon history major made political history as part of a wave of women to run for elected office in the 2018 midterms. Running in a competitive Democratic primary, Lizzie Pannill Fletcher '97, shown here at her election night victory party, went on to successfully unseat a longtime Republican incumbent in Texas's seventh congressional district. This suburban Houston constituency exemplifies the shifting demographics that could realign political coalitions in states thought of as traditionally solid red or blue.
---
Tommy Vietor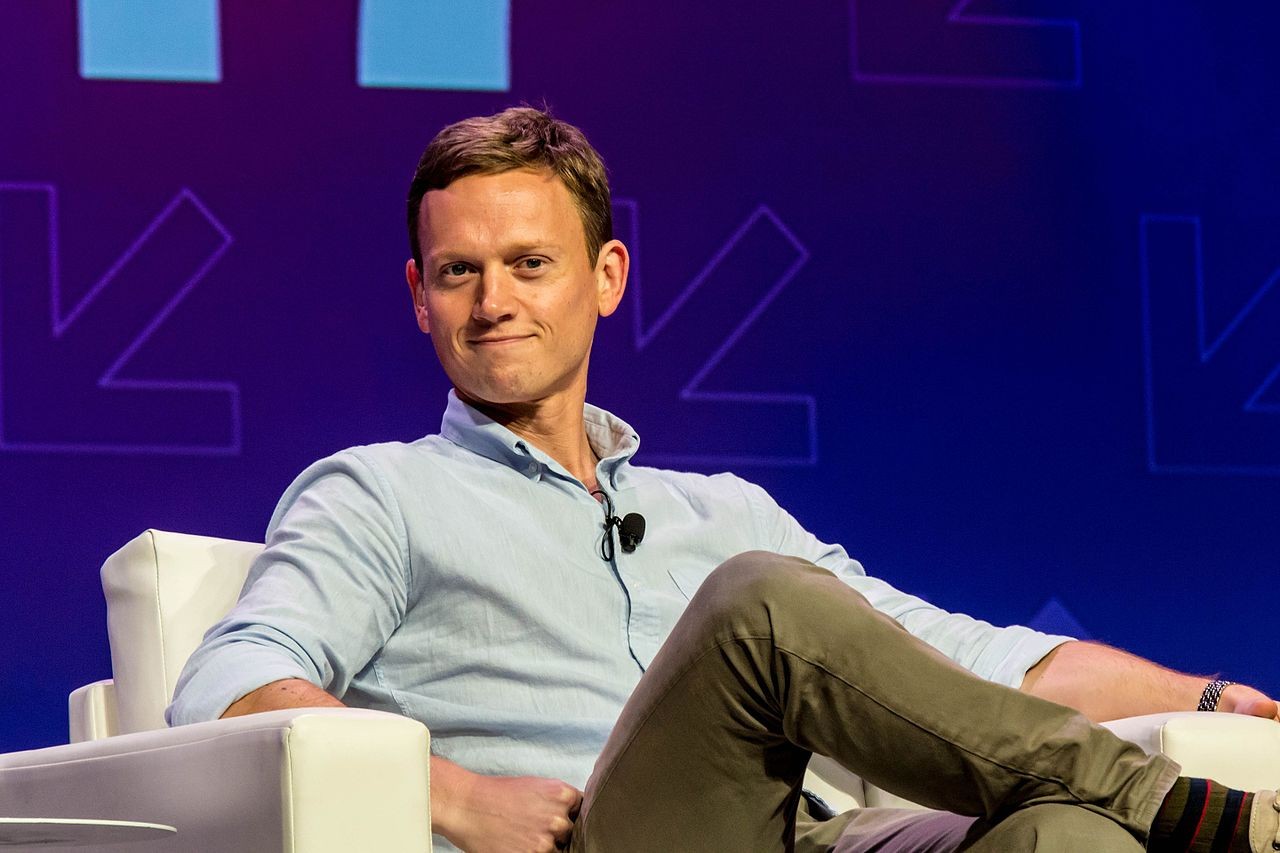 Alongside his Pod Save America co-hosts, former Obama administration staffer Tommy Vietor '02 spent 2017 pioneering a new type of political media stardom, selling out theaters across America for live recordings of the Resistance's most popular podcast. In 2018, Vietor's company, Crooked Media, put its money where its mouth was, helping to flip House seats across America by organizing voters, volunteers and donors. In addition to multiple appearances on the Late Show with Stephen Colbert and other outlets, Vietor and his fellow pundits also made the leap to HBO with a series of their own one-hour specials in the weeks before Election Day.
---
Erin Schaff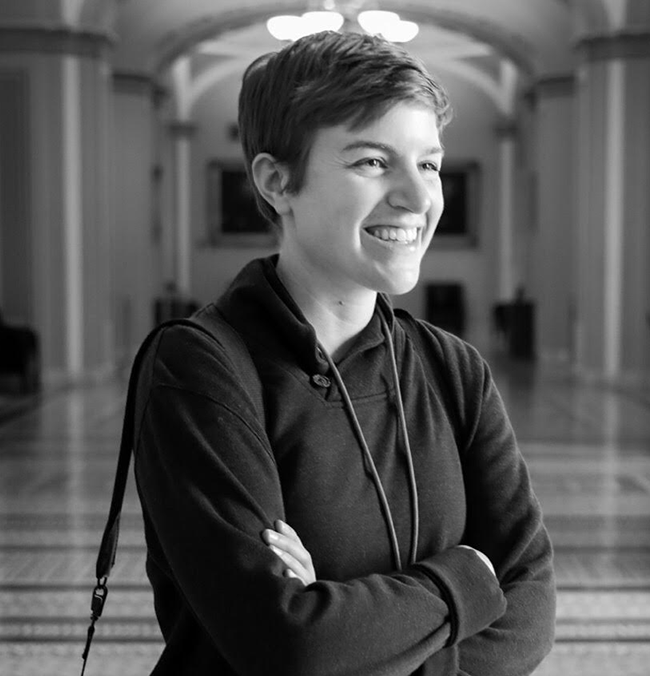 A political science major at Kenyon, Erin Schaff '11 now gets an up-close, personal look at America's leading political figures as one of the top photojournalists working in Washington, D.C. Two of her photos of Justice Brett Kavanaugh's contentious Supreme Court confirmation hearings made Time magazine's list of the top 100 images of 2018, and Schaff's portraits of Christine Blasey Ford and Sens. Jeff Flake, Susan Collins, Lindsey Graham and John McCain also graced the front page of the New York Times this fall.
---
Adam Rubenstein
Less than 18 months after crossing the Commencement stage in Gambier, Weekly Standard journalist Adam Rubenstein '17 made headlines after getting into a high-profile dispute with Rep. Steve King. After reporting that King had referred to Mexican immigrants as "dirt" on the campaign trail, Rubenstein was called a "junk yard dog" by the Iowa congressman, but Rubenstein was able to back up his reporting with audio of the comments. He later penned an essay in the New York Times about the experience. While the Weekly Standard has since folded, we're confident Rubenstein's journalistic chops will earn him more national platforms.
---
Tamara Parson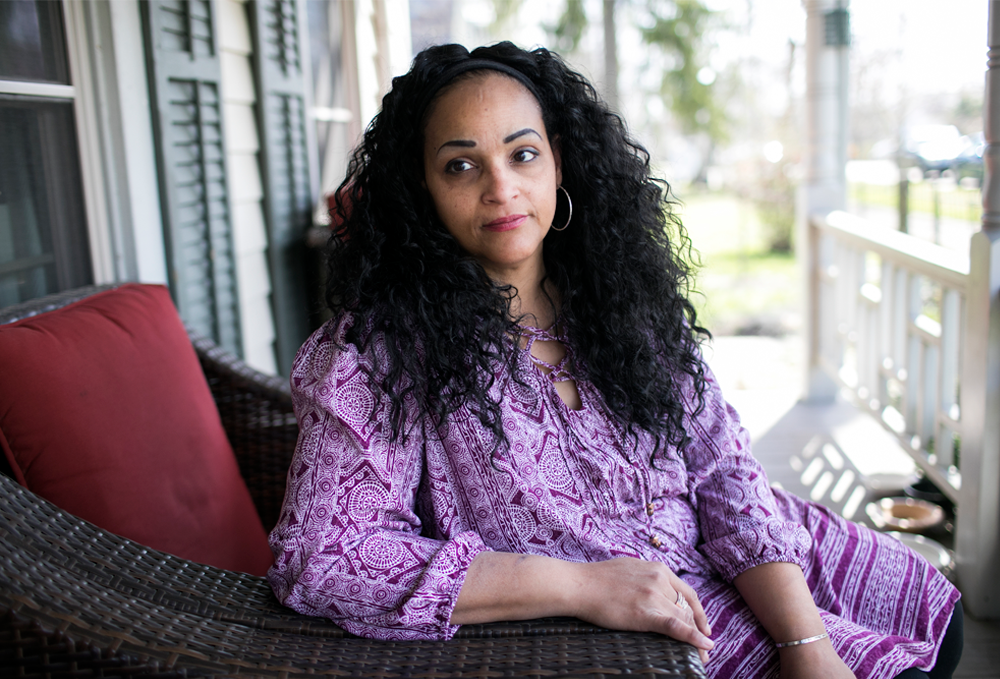 Knox County native Tamara Parson '93 recognized an appetite in the area for conversations around race and inclusion. The Kenyon sociology major and community advocate created the Diversity Coalition of Knox County and worked with a local church leader to start a six-week course called Overcoming Racism. Her efforts were noticed by the Washington Post's "The Lily," which profiled Parson in May. "I felt like this was the start of something and thought: 'Where can we go from here?'" Parson said.
---
Andy Grace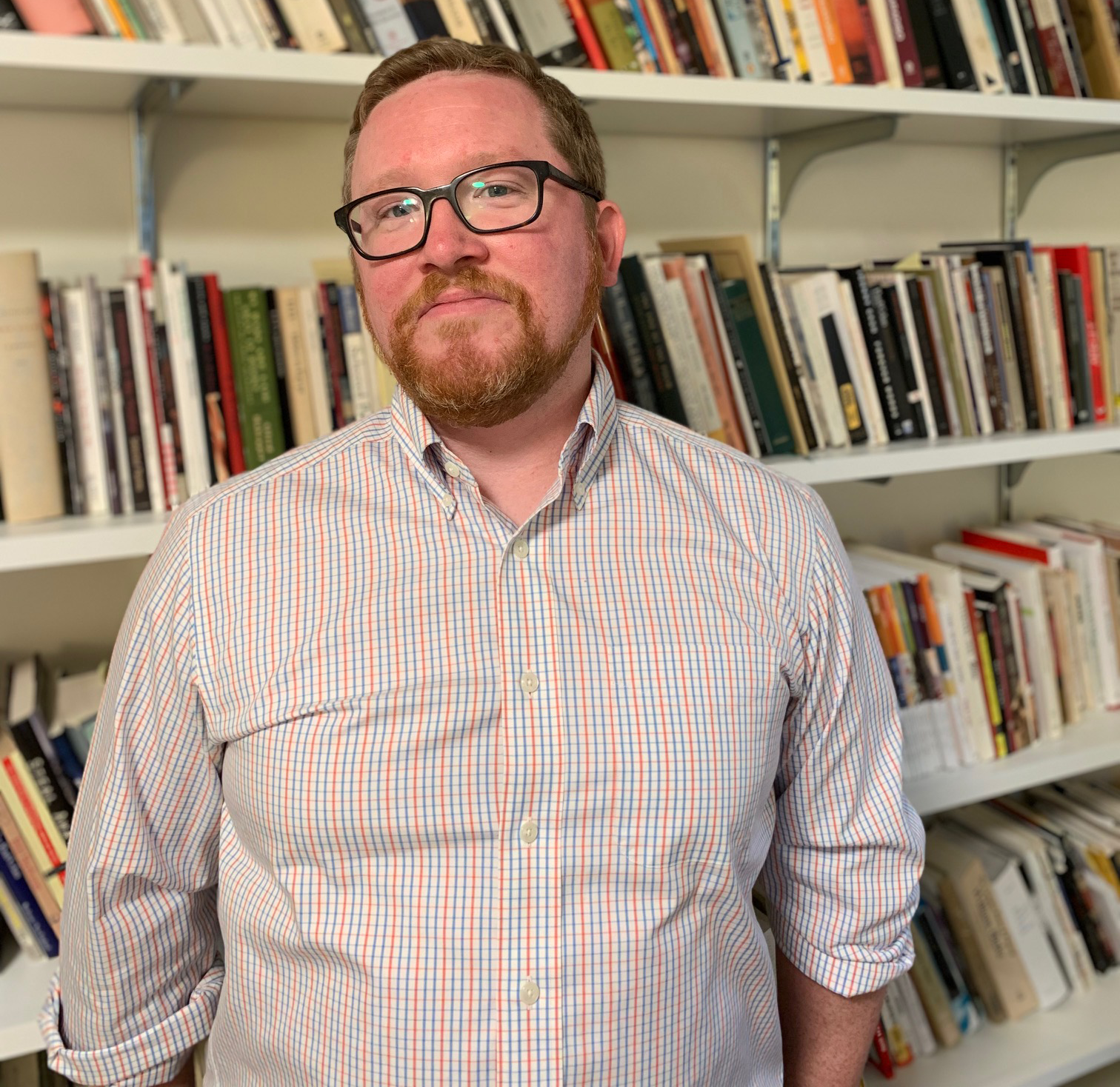 "Not a Mile," a poem in an April issue of the New Yorker, posed an achingly familiar question: How do we bridge social divides to solve the crises raging all around us? Visiting Assistant Professor of English Andy Grace '01, the author of the poem, was inspired by parallels he saw between the opioid epidemic ravaging Ohio and the discussions of death he holds with his students in his classroom. "I began to receive emails from readers around the country, from Alaska to Indiana to Maine, telling me that they recognized their hometowns in my poem," Grace said.
---
John Green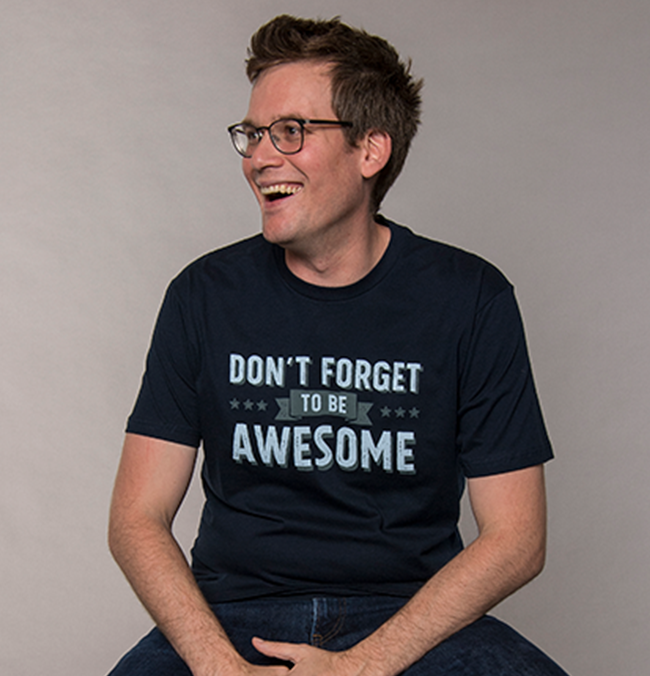 Young-adult author and pop-culture icon John Green '00 H'16 didn't need to publish a new novel in 2018 to keep making headlines. He received national attention for introducing a new book format to American readers, taking a stand against the destructive power of social media, and praising Writer-in-Residence P.F. Kluge '64 in a "60 Minutes" interview. Next up: look out for a Hulu miniseries adaptation of "Looking for Alaska" and a feature film version of "Turtles All the Way Down."


---
Photo credits: Marius Arnesen (Tommy Vietor); Maddie McGarvey (Tamara Parson); Sarah Stuart (Erin Schaff).