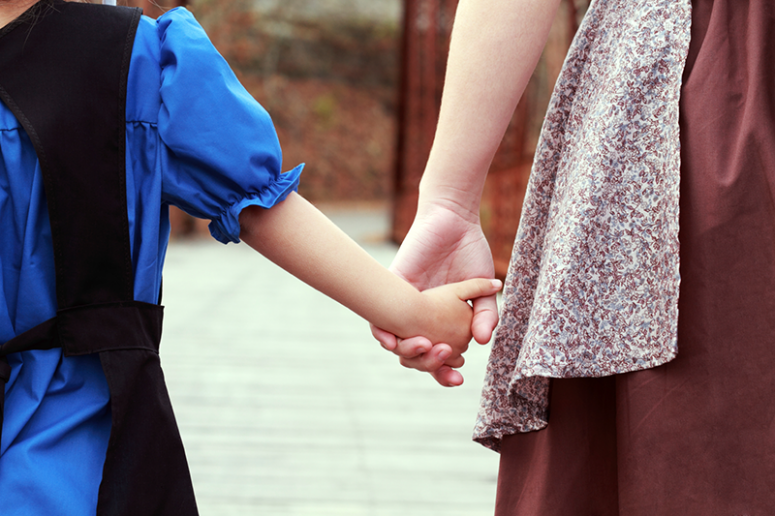 From Kenyon News - April 14, 2014
A musical window into the world of the Knox County Amish community will open on Tuesday, April 15, at 11:10 a.m. at Peirce Hall.
"An Amish Sing" features the Jacob Beachy family in Peirce Lounge, as part of the Kenyon Rural Life Center's Visits series of free public forums.
"Singing, clearly, is a central part of Amish community life," said Howard Sacks, director of the Rural Life Center and professor of sociology. "Singing together is one of the things that unites the community, and there are lots of occasions where that occurs."
Amish singing can be traced to the 1500s, according to D. Rose Elder, an ethnomusicologist and associate professor of humanities at the Ohio State University Agricultural Technical Institute. "Their ancestors wrote poems to family and friends to uplift them and they sang them to Martin Luther's hymn tunes and folk songs of the day," she said. Amish singing has grown over time to include traditional religious hymns, and Amish groups typically gather to sing at holiday programs, weddings, funerals, private school openings, and other events, including "just sitting on the porch with friends and family on a beautiful spring day," Elder said.
The Beachy family will sing during the Visits program, and time will be set aside for questions and conversation. "Mr. Beachy is wonderful at presenting the music and the culture," Sacks said.
"The Amish have become such a significant part of our community, but most of the people in the community have limited opportunities to learn about our Amish neighbors," he said. "The Amish are a separatist community, and I respect that. But it's important for the diverse parts of the community to interact with one another and understand one another. That's what makes a viable and sustainable community."
The Visits program explores issues of importance to local culture and lifestyle and to rural sustainability. The event is free and the public is encouraged to attend. To learn more about Visits, visit Rurallife.kenyon.edu and call the Rural Life Center, 740-427-5850.