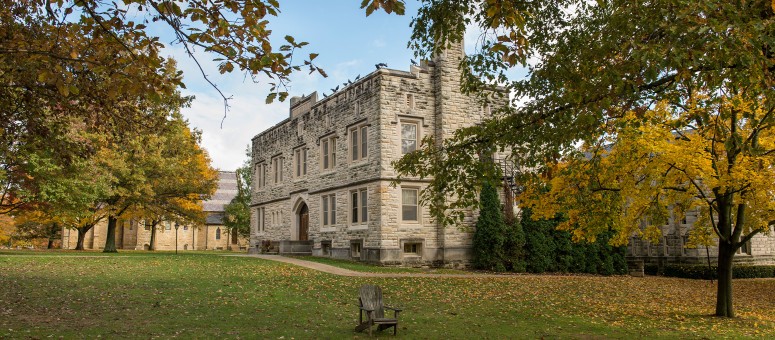 From Kenyon News - March 20, 2015
With a record 7,077 applications received, up 6.8 percent from last year, and 1,689 offers extended, Kenyon's Class of 2019 is taking shape. "This year's applicant pool made history with increases in nearly every area," Darryl Uy, interim dean of admissions and financial aid, said.
Following an unprecedented 63 percent surge in applications in 2014, this year's continued growth lowers Kenyon's acceptance rate to 23.8 percent. "We were able to build upon the momentum and buzz from last year," he said. "This year's increase is a result of admissions counselors reaching out to more high schools and visiting more interested students on the road."
Kenyon saw the most notable increases in diversity, admitting 403 domestic students of color, up 9 percent from last year, and 128 first-generation college students, the second-highest number Kenyon has admitted in the last decade.
Domestically, offers of admission were sent to students in 49 states and the District of Columbia, with the most going to California, Ohio and New York. Internationally, Kenyon admitted 96 students from 40 countries, another increase following last year's 110 percent growth in international applicants.
The academic profile of this year's admitted class is on par with last year, with an average comprehensive SAT score of 2084 and ACT score of 31.5.
The Admissions Office welcomes admitted students and their families to campus throughout April, hosting Thumbs Up overnight programs April 9-10 and 19-20. Admitted students are encouraged to review their packets for details on how to register and to share news of their acceptance on social media under #KenyonThumbsUp.