Events listed are reflective of present semester.
CONGRATULATIONS ASSOCIATE PROFESSOR OF HISTORY,
PATRICK BOTTIGER!!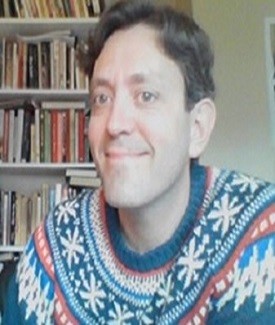 Junior Faculty 2020 Recipient of the Trustee Teaching Excellence Awards. Established in 1999 by the College's Board of Trustees, the annual awards recognize and reward two individuals — one a tenured faculty member at Kenyon for at least 10 years, the other a member of the faculty at Kenyon for less than a decade — for exemplary teaching informed by creative scholarship.
Patrick G. Bottiger, who joined Kenyon in 2013, and whose nominators called him "a most devoted and prized mentor" with "an ability to connect with students to help them understand a complex field." With teaching interests that include American Indian history, colonial and Revolutionary America, and comparative frontiers, Bottiger is well known for a course that examines the cultural influence of corn for both Native and non-Native peoples.
******************************************************************************************************

CONGRATULATIONS TO THE HISTORY DEPARTMENT
2020 ACADEMIC AWARD RECIPIENTS:

The Rober L. Baker Memorial Prize: India Kotis, '20
The Alan G. Goldsmith Memorial Prize: Hanna Feuer, '21 and Lydia O'Donnell, '20
The Curtis A. Seichter Award: David Han, '21 and Samuel Hosmer-Quint, '21

Congratulations to: Thomas Patrick Merkle, HIST, '20 for The Sigrid Lanzrath Memorial Prize in German
****************************************************************************************************
HISTORY DEPARTMENT NEWS
The History Department welcomes the following faculty for the 2020-21 Academic Year:
Dr. Hilary Buxton ~ Modern Britain and the British Empire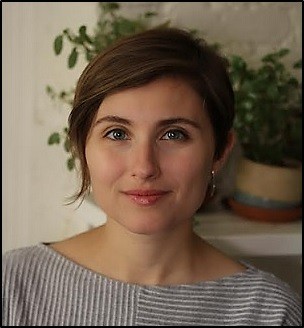 Dr. Hilary Buxton will join the History Department in Fall 2020. Buxton teaches the history of Modern Britain and the British Empire, with emphases on the history of the body, health, colonialism, race and gender in the nineteenth and twentieth century. Prior to joining Kenyon, she was a Past & Present Postdoctoral Fellow at the Institute for Historical Research at the University of London from 2018-2020. Her work on medicine, masculinity and empire has appeared in Past & Present and The British Journal for the History of Science. She is currently completing her first book manuscript. Disabled Empire: Health, Race, and Rehabilitation in the British Imperial World, 1914-1940, traces the intersecting histories of medical care and colonial soldiers during the First World War and its aftermath. In Fall 2020, she will offer a survey on the British Empire [HIST 226], as well as an upper-level course on the History of Public Health [HIST 342]. In Spring 2020, she will offer the survey British History, 1485-Present: Identity, Migration, and Nation [HIST 227], and Practice and Theory of History [HIST 387].

Fall 2020 Course Offerings with Dr. Buxton:
HIST 226: Modern Britain and the Empire, MWF, 11:10-12:00, CRN# 80701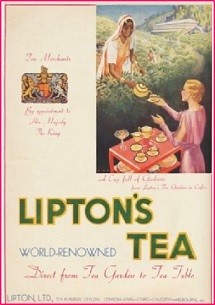 Course Description:
How and why did an island nation rise to political and economic predominance over much of the modern world? This course examines the development, expansion, and contraction of modern Britain, from a small set of isles to a massive global Empire. How has Britain defined our understanding of world history? What is Britain's place in Europe, the Anglo-American world, and the wider globe? This course will focus on the interconnections between culture, socio-economics, and politics of Britain and the world. Our classes will pair readings from politicians and economists with materials from mass culture, science, social science, and literature. Our subjects range from British Members of Parliament to Irish, Indian, and African anti-colonial activists, women religious writers and social campaigners, and a gamut of radicals, reformers, artists, soldiers and servants. We will leave the course with an understanding of Britain's place in world history and the development of political philosophy, social reform, and gender & racial politics. Students will be able to explain how the ideas and actions emanating from this small nation continue to impact the lives of millions across the globe – and how its interaction with this world has irrevocably shaped modern Britain.
HIST 342.00: History of Public Health, W, 7:00pm-10:00pm, CRN # 80707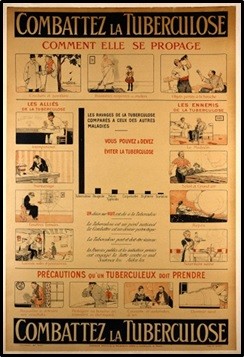 Course Description:
Is disease a great leveller? Or does it exacerbate social, gendered, and raced inequalities? This course takes a global approach to the modern history of public health: its emergence as a profession, its expanding knowledge, and the growth of policy around it. Spanning the sixteenth to twenty-first centuries, we will investigate changing knowledge and treatments of disease. We will critique how the medical and legal frameworks organized around disease shape our experience of it. The course moves through time chronologically, questioning the relationship between humans and the environment, the role of medical technologies and developments, and shifting interpretations of disease causation, ranging from urbanization and industrialization to immigration and globalization. We will explore these questions by examining a wide range of subjects, from biomedicine to racial hygiene, population politics to colonial medicine, vaccination and resistance to treatment, quarantine and detention, and the global response to epidemics. By the end of the course, students will be able to examine policy, analyze epidemiological data, and think critically about the social and political consequences of illness and the state's response to it.
**********************************************************************************************************************************
Professor Raja Rahim, 2020-21 Marilyn Yarbrough Dissertation Teaching Fellow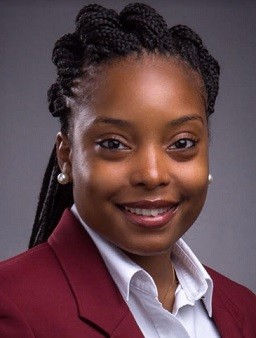 Raja Rahim is Marilyn Yarbrough Fellow at Kenyon College and a PhD candidate in the Department of History at the University of Florida. A native of Richmond, Virginia, she is a graduate of North Carolina Central University with Bachelor and Master's degrees in History. As a United States historian, her research and pedagogy focuses include African American history, gender studies, sports history, oral history and digital humanities. Rahim's current research examines the political, cultural, and social worlds of basketball at Historically Black Colleges and Universities (HBCUs).
Fall 2020 Course: HIST 391.02: The Black Experience in U.S. History through Sports: From Jack Jackson to Colin Kaepernick, CRN# 80700
Course Description:
In this seminar, we will use sports as an analytical lens to study the social, intellectual, political, and cultural history of African Americans in the United States since the end of the Civil War and the start of Reconstruction in 1865. Together, using the history of African Americans in sports, we will study some of the major social, intellectual, political, and cultural transformations that occurred in African American history in the late 19th and 20th century. This course is taught chronologically, but we will trace several key issues and themes of the Black experience and their changes over time: race and racism, Jim Crow segregation, war and empire, the convergence of civil rights, integration, and Black Power, notions of protest and resistance, the changing role of government in Black life, and the roles of gender, politics, and economics in global society. By exploring African American athletes' participation in sports—basketball, baseball, football, track, tennis, and golf—we can see how the Black experience in the United States was both one of cultural autonomy and social innovation and wrenching experiences of racism and social injustices. It is through sports that we will try to understand the character and meaning of those changes, both as participants experienced them and as historians look back on them.
*****************************************************************************************************************************
NEW FALL 2020 COURSE WITH PROFESSOR ALEX NOVIKOFF, VISITING ASSISTANT PROFESSOR OF HISTORY
History 291.00: Jews in Christian Europe, 1000-1800, CRN # 80558
TR, 9:40-11:00
Course Description:
This class offers a survey of Jews living in Christian Europe between the persecution of the Crusades and the "Haskalah" or Jewish Enlightenment of the eighteenth century. The intervening centuries witnessed profound developments both in Christian attitudes towards their neighboring Jewish populations and in an evolving sense of Jewish identity brought about by important developments within Jewish communities across Europe. Students will learn about the social, economic, and intellectual nature of Christian-Jewish interactions and about the regeneration of Jewish communities in the face of mass expulsions, commercial mobility, and new challenges to traditional rabbinic authority. Primary sources in translation will include a wide range of texts from Jewish communities in Norwich, Amsterdam, Mainz, and Venice in the West to Krakow, Vilnius, and Smyrna in the East. In sum, students can expect to come away from the class with a deeper appreciation of one the most dynamic periods in Jewish and European history. No prerequisites required.
********************************************************************************************
CAREERS FOR STUDENTS OF HISTORY/graduate information
Jobs for History Majors: 20 Time-Honored and Not-S0-Obvious Career Choices
2019 HISTORY Internships
SUMMER 2020 Internships
American Historical Association
Graduate Certificate in Digital Public Humanities, George Mason University
Best Online Master's in History Programs
2019 Most Affordable Online Master's in History
U.S. News & World Report Education - Best Graduate History Programs - Ranked in 2017
History Graduate Programs & History Graduate Schools
History Department at Florida International University
SOCIAL SCIENCES AND HUMANITIES SPECIALTY RANKINGS
Note: These specialty rankings include separate rankings for the best graduate history programs in nine fields under the 'History' category: African History, African-American History, Asian History, Cultural History, European History, Latin American History, Modern U.S. History, U.S. Colonial History, and Women's History
Career/Internship Information for HIST Majors
American Association for State and Local History (listings of various jobs and internships)
Civil War Trust
Faith and John Meem Preservation Trades Internship (Santa Fe, NM)
HistPress.com (listing of internship opportunities in historical preservation)
Martha's Vineyard Museum
Massachusetts Cultural Council (Hire Culture: database of various internships and jobs in MA)
National Council on Foreign Relations (semester and summer positions in NY or DC)
National Council on Public History (listing of opportunities in museums and historic sites)
National History Center
National Museum of American History (Smithsonian)
National Park Service Internship Program
National Park Service Heritage Documentation Program
National Trust for Historic Preservation (various opportunities)
New England Museum Association (internship and volunteer portal)
Smithsonian Museums
New York Historical Society
National Archives, Jobs, Internships & Volunteering Opportunities
Living History sites that provide internships: Colonial Williamsburg, & Hancock Shaker Village.

Other sites to look for history internships include museums, various presidential libraries, state humanities councils, local history societies, educational and media organizations, public television stations, nonprofits like Facing History and Ourselves or the Jewish Women's History Archive, and professional organizations such as the American Historical Association and Natural History Day.
ONLINE RESOURCES
Digital Paxton: Digital Collection, Critical Edition, and Teaching Platform. The "Paxton" in Digital Paxton refers to a little-known massacre in colonial Pennsylvania. This site isn't only a digital collection dedicated to a massacre, but also a window into colonization, print culture, and Pennsylvania on the eve of the American Revolution. Here is the link.
Founders Online ~
Through this website, you can read and search through thousands of records from George Washington, Benjamin Franklin, Alexander Hamilton, John Adams, Thomas Jefferson, and James Madison and see firsthand the growth of democracy and the birth of the Republic.
View online resources for insightful analysis of early American history.
Adam Matthew Digital, whose primary source collections include "Global Commodities: Trade, Exploration, and Cultural Exchange and Medieval Travel Writing."
Gale-Cengage, whose many collections include "British Newspapers" and the "Economist Historical Archive."
Readex, whose collections include "America's Historical Newspapers" and the "World Newspaper Archive."